Advertisement

Indian American teenager Mahum Siddiqi and her team won Cornell University Digital Transformation Hackathon! Changing Business, Changing Education, Changing Lives….reports Asian Lite News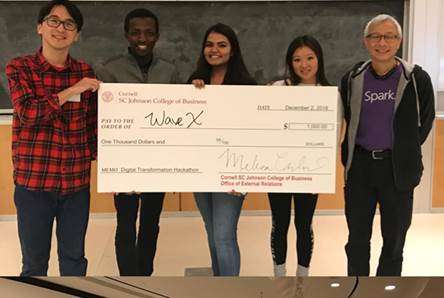 Mahum Siddiqi, a 17 year old Indian-American teenager, and her team won the first prize in an international competition at the prestigious Ivy League, Cornell University.
Several top teams from various universities participated in the "Digital Transformation Hackathon! Changing Business, Changing Education, Changing Lives" competition held at Cornell University.
Mahum and her team won first prize at the competition, and are now working with representatives from companies such as Microsoft to produce prototypes of their pain detecting device.
"We need to design a system where patients are looked at as a whole, and doctors are able to know for sure, using our device/pure science, how much pain a patient is experiencing instead of just their personal description/perception of their own pain," said Mahum.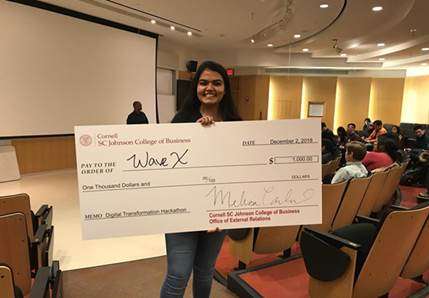 Mahum's plan for the coming next few years is to attend university to study the incredibly important organ that is the brain, and on the side continue to further progress her innovation with her team, to change the lives of millions of people that all experience the same thing, pain.
Mahum was the only non-undergraduate/graduate student competing, and with her team of MBA students, they together formulated progress towards her grand prize winning idea. Mahum's aim was to cure the problem of the "pain diagnosis process' subjectivity".
"It's incredibly upsetting and problematic how hypothetical the concept of pain diagnostics is," said Mahum. "Doctors have no way of knowing how little or how much pain someone is truly experiencing when they go in to be diagnosed". Together with her team, Mahum designed a pain detecting device that will use the neurological activity occurring in ones brain to help doctors more efficiently determine someone pain levels.