Advertisement

South Korea and the US will push for a meeting between their Presidents Moon Jae-in and Donald Trump before the latter meets North Korean leader Kim Jong-un in May, the South Korean President's office said on Wednesday ….reports Asian Lite News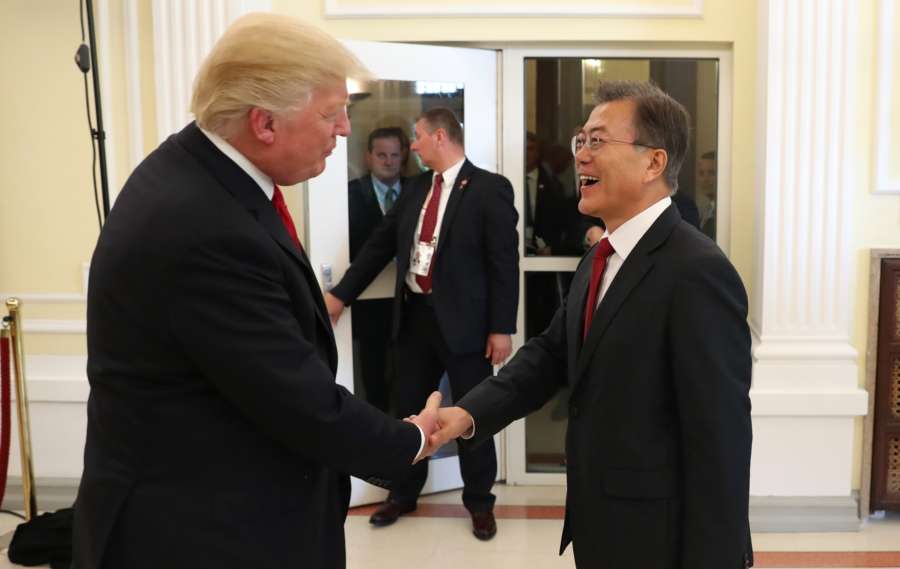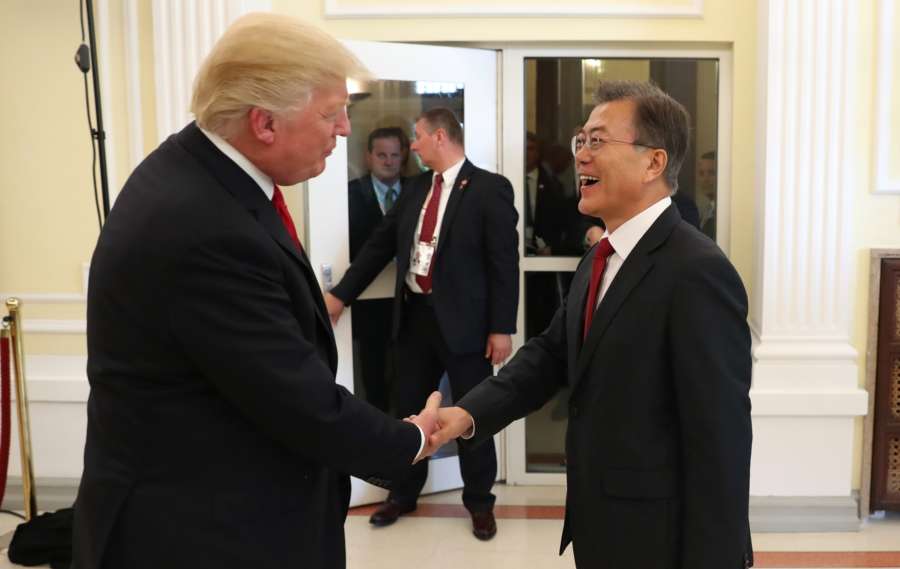 South Korea's National Security Advisor Chung Eui-yong and his US counterpart John Bolton met in Washington on Tuesday and agreed that Moon and Trump should exchange views after the Seoul-Pyongyang summit through a possible meeting between the two in May.
"They agreed that President Moon and President Trump will hold a telephone conversation immediately after the South-North Korea summit and share the outcome of the meet," Presidential spokesperson Yoon Young-chan said in a press statement.
"The two have also agreed to push for a meeting between the two Presidents before the US-North Korea summit," he was cited as saying.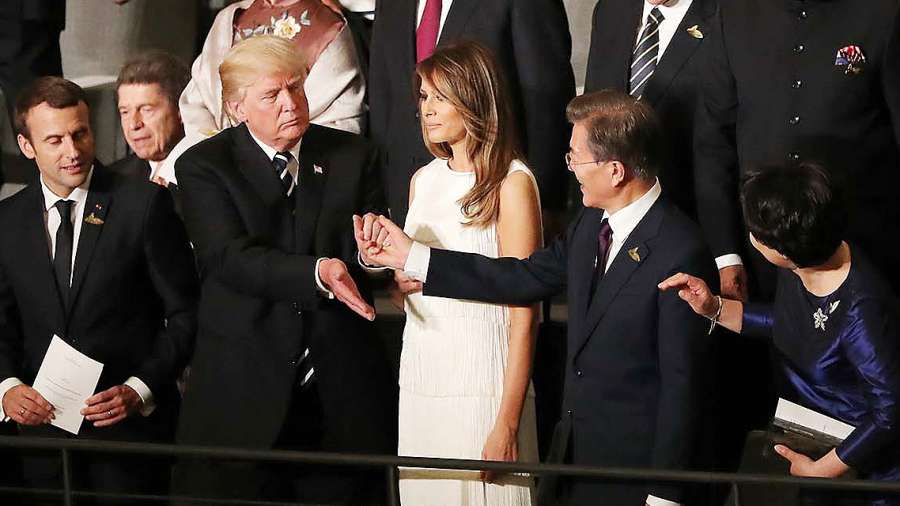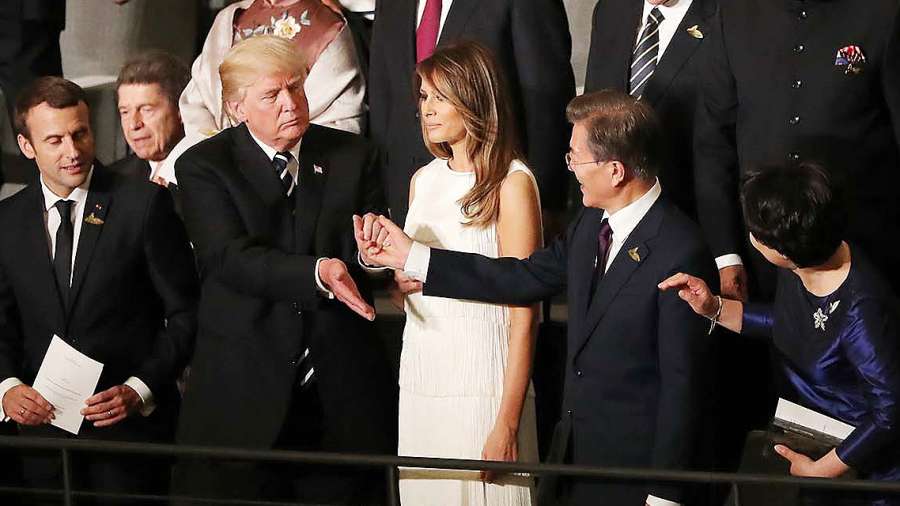 The planned meeting between Moon and Trump is set to follow a historic summit between Seoul and Pyongyang — to be held on Friday — to discuss the denuclearization of North Korea.
The bilateral summit will be the first between leaders of the two Koreas in 11 years and will be held on the border separating North and South.
Trump had confirmed that he will meet Kim to discuss North Korea's nuclear programme in late May or the beginning of June, although the venue and exact date of the summit is not announced.
This would be the first meeting between the leaders of North Korea and the US after almost 70 years of confrontation that began with the Korean War (1950-1953) and 25 years of failed negotiations and tensions due to Pyongyang's nuclear activities.