Advertisement

A NASA Mars orbiter has spotted the agency's Opportunity rover on the Red Planet for the first time since it went into hibernation after a dust storm swept over the region a little more than 100 days ago and blocked sunlight from reaching the rover…reports Asian Lite News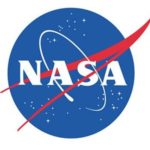 A high-resolution camera aboard NASA's Mars Reconnaissance Orbiter (MRO) captured the image of the rover on the slopes of the Red Planet's Perseverance Valley, NASA said in a statement.
But the future of Opportunity is still in limbo as NASA has still not heard from the 14-year-old solar-powered rover.
The image of the rover, taken on September 20, was produced from about 267 kilometres above the Martian surface.
The image showed that the dust storm over Perseverance Valley has substantially cleared.
NASA scientists estimated that the tau — a measurement of how much sunlight reaches the surface — over Opportunity to be a little higher than 10 during some points during the dust storm.
The higher the tau, the less sunlight is available.
The tau has steadily fallen in the last several months. On September 20, tau was estimated to be about 1.3 by MRO's Mars Color Imager camera.
According to scientists at NASA's Jet Propulsion Laboratory in California, Opportunity will need a tau of less than 2.0 before the solar-powered rover will be able to recharge its batteries.
No signal from Opportunity has been heard since june 10.
In an attempt to talk to the rover, the Opportunity team is increasing the frequency of commands it beams to the rover via the dishes of NASA's Deep Space Network from three times a week to multiple times per day.