Advertisement

House Intelligence Committee Republicans called an end to the year-long investigation of Russian meddling in the 2016 election, concluding that there was "no evidence of collusion, coordination, or conspiracy between the Trump campaign and the Russians"….reports Asian Lite News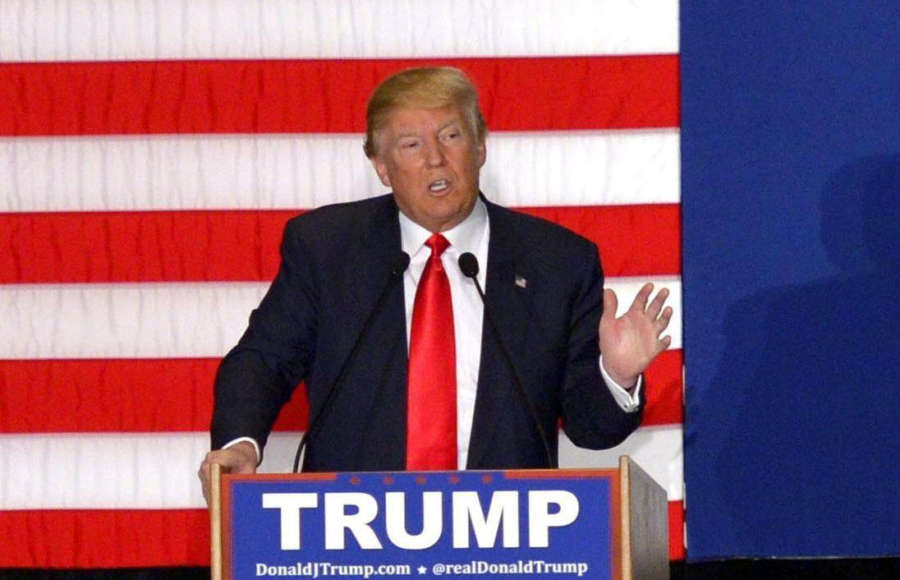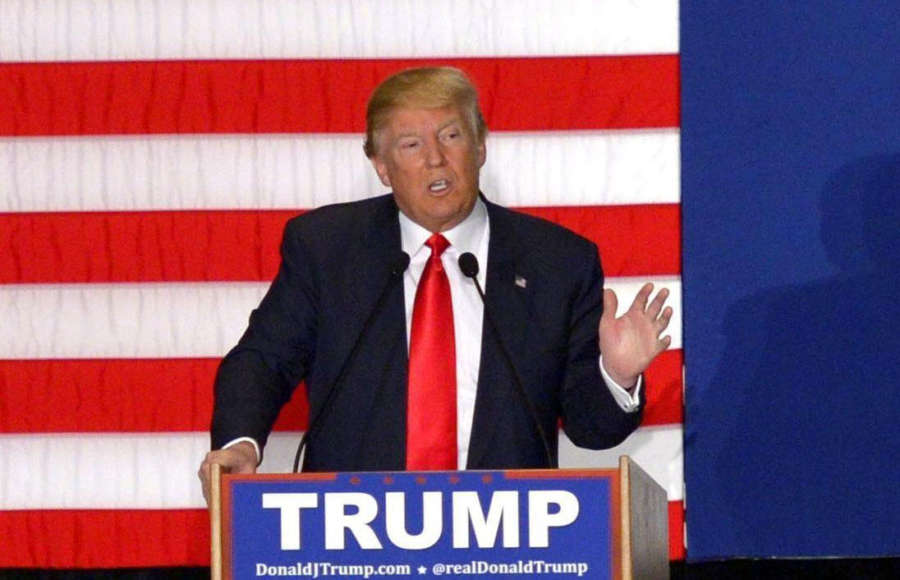 House Intelligence Committee Republicans have closed their investigation of Russian election interference, declaring that they found no evidence that President Donald Trump's 2016 campaign cooperated with the Kremlin, the media reported.
Soon after the Republican announcement on Monday evening, Trump quickly celebrated on Twitter.
"The House Intelligence Committee has, after a 14 month long in-depth investigation, found no evidence of collusion or coordination between the Trump campaign and Russia to influence the 2016 presidential election," he tweeted.
The committee's Russia investigation included interviews with 73 witnesses and a review of roughly 300,000 pages of documents.
The House Republicans also said that a 150-page report they prepared – without consulting their Democratic colleagues – contradicts the US intelligence community's firm conclusion that the goal of the Russian government effort was to boost Trump's campaign.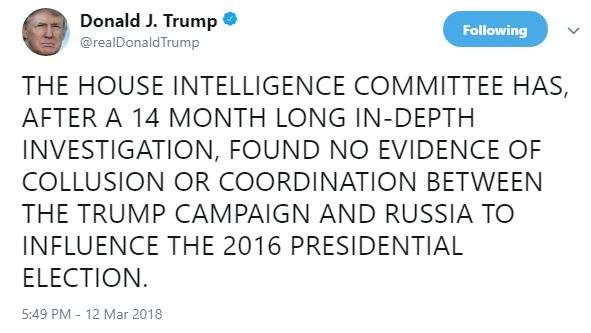 Representative Mike Conaway, the Texas Republican leading the Russia investigation, said on Monday that the committee had concluded its interviews for the Russia investigation, and the Republican staff had prepared a 150-page draft report that they would give to Democrats to review on Tuesday morning, CNN reported.
The committee Republicans said Russians did meddle in the elections to sow confusion and discord, but they disagreed with the intelligence community's assessment that they sought to help Trump.
"We found no evidence of collusion, and so we found perhaps some bad judgment, inappropriate meetings… We found no evidence of any collusion of anything people were actually doing other than taking a meeting they shouldn't have taken or just inadvertently being in the same building."
Representative Adam Schiff, the top Democrat on the committee, slammed the Republican decision to end the investigation.
"While the majority members of our committee have indicated for some time that they have been under great pressure to end the investigation, it is nonetheless another tragic milestone for this Congress, and represents yet another capitulation to the executive branch," Schiff said in a statement.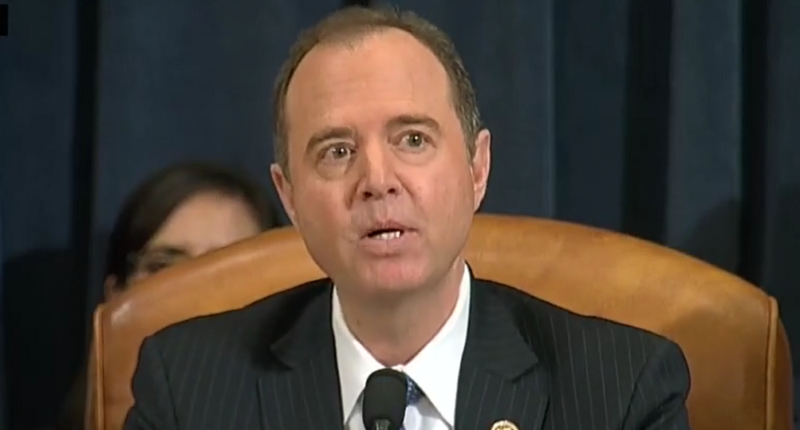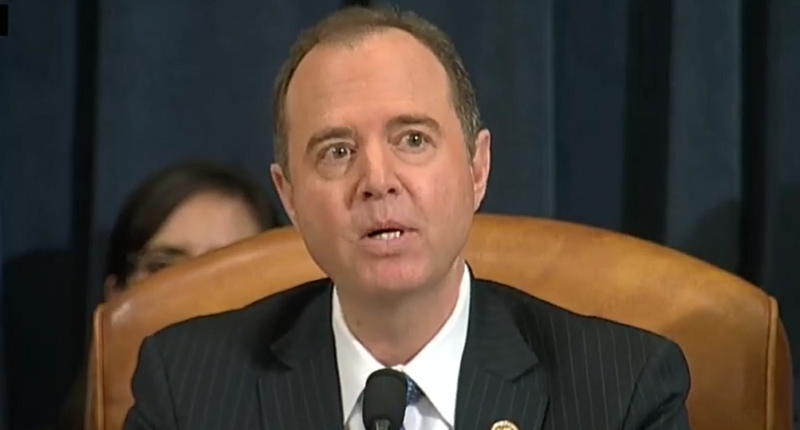 "By ending its oversight role in the only authorised investigation in the House, the Majority has placed the interests of protecting the President over protecting the country, and history will judge its actions harshly."
The Republican decision to end the House Russia investigation comes as special counsel Robert Mueller's probe appears to be accelerating.
But Senate Intelligence Chairman Richard Burr told media on Monday that he had not yet seen any evidence of collusion or to substantiate the intelligence community's assessment that Russian President Vladimir Putin was trying to help Trump win, though he said the committee was still investigating and had not reached conclusions on either matter.
"I've read a lot about it, but I haven't seen any" evidence of collusion, Burr said.
Asked about repeated efforts by Russians to coordinate with the Trump campaign, Burr said: "It's collusion on part of the Russians, I guess, but not the Trump campaign."