Advertisement

Dozens of protesters took to the streets here on Friday following the cancellation of the summit between US President Donald Trump and North Korean leader Kim Jong-un….reports Asian Lite News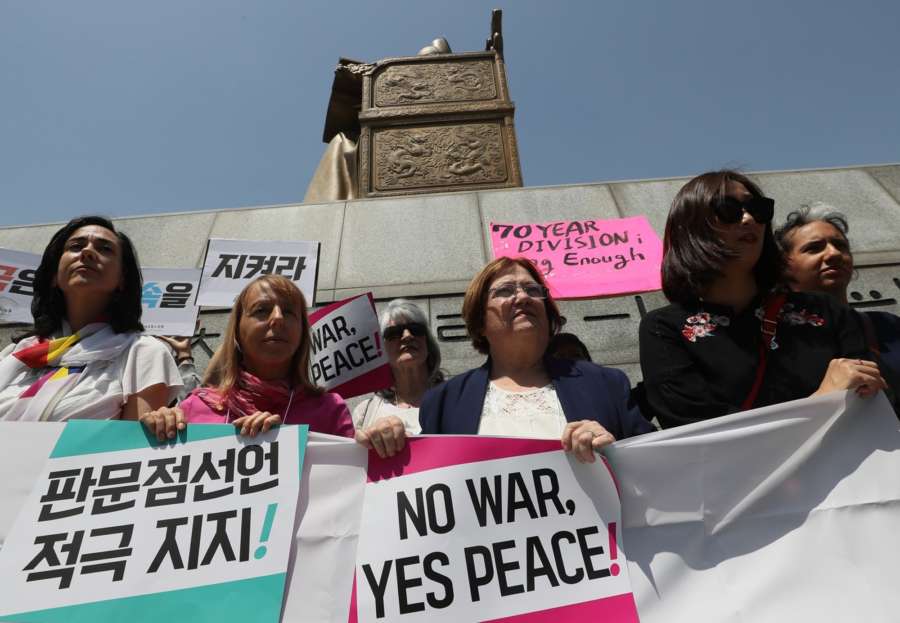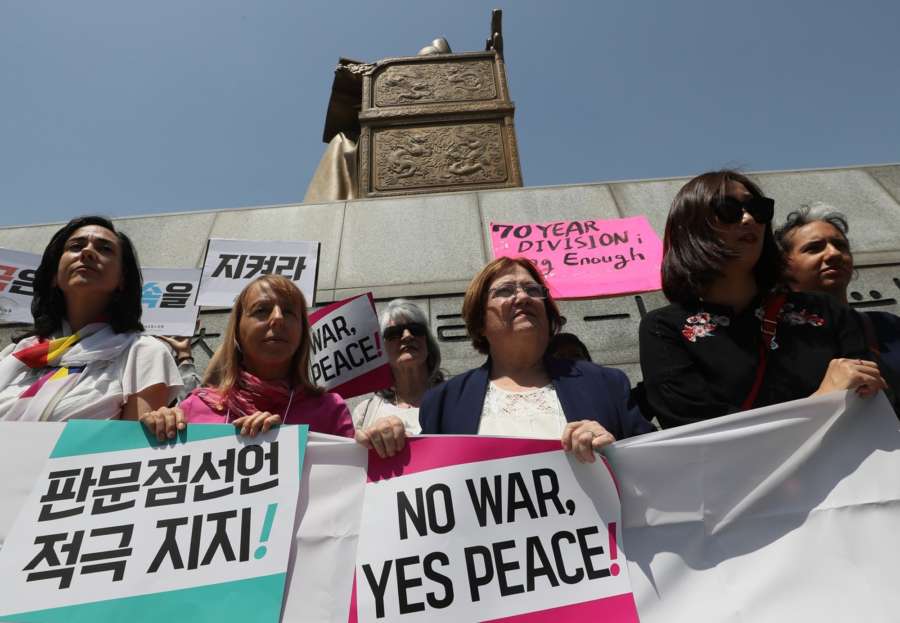 Around 100 people demonstrated near the US embassy in Seoul after Trump cancelled on Thursday the planned summit in Singapore with Kim.
The protesters, who came from three different groups, carried signs and placards criticising the US President's decision and urging the two adversaries to talk, Efe news reported.
Some signs read "No war yes peace" while one protester wore a large mask of Trump's face with notes attached to him that read in Korean "Talk now with North Korea/Apologize for cancelling the summit".
There were no reports of police intervention in the protests.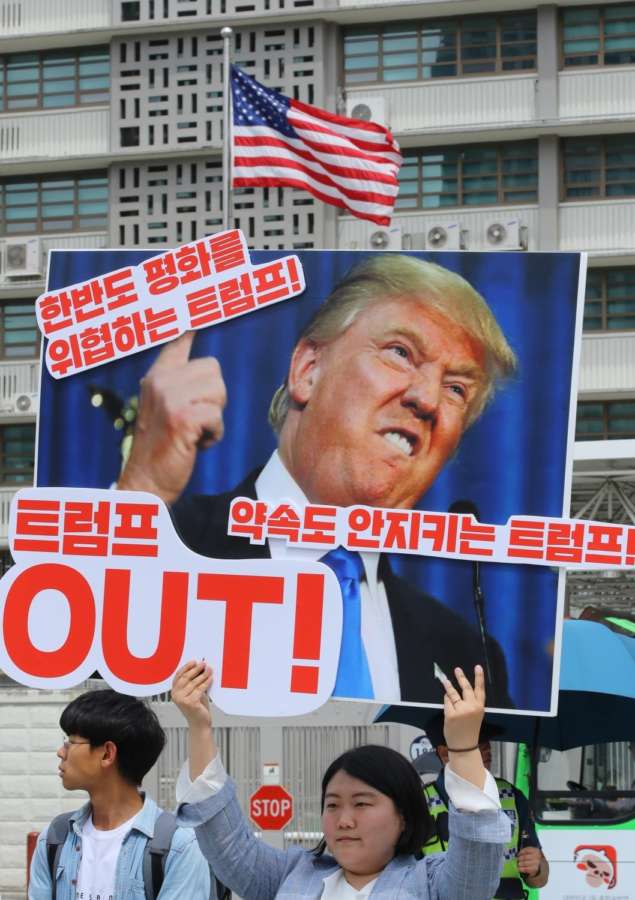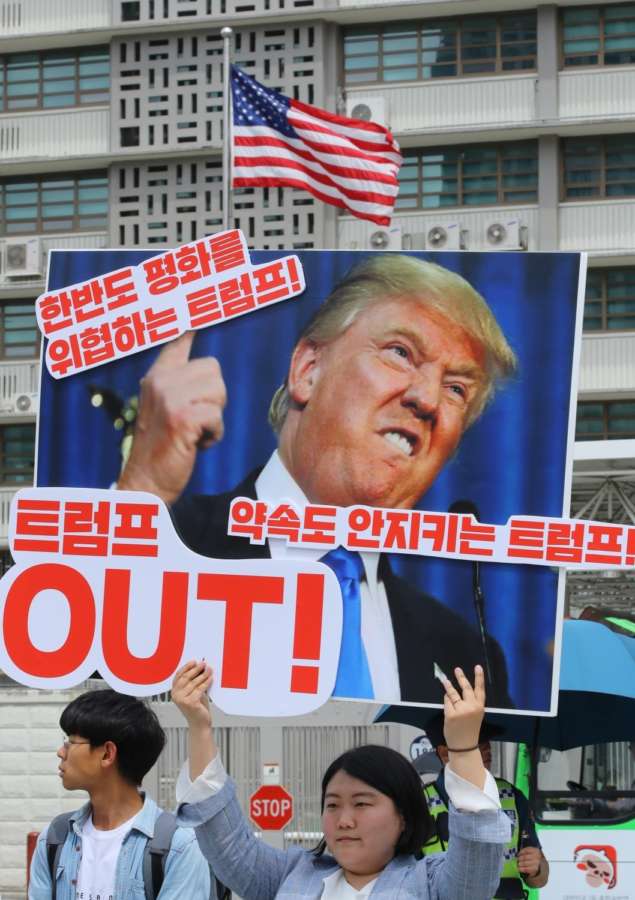 Trump and Kim had planned to hold a summit in Singapore on June 12 to discuss the possible denuclearisation of the Korean peninsula, but the US President called off the meeting in a letter addressed to Kim.
In his letter, Trump said the meeting was "inappropriate" at this time because of North Korea's alleged "anger and open hostility".
The cancellation followed a period of rapprochement between North and South Korea, with one of the high points being the meeting of Kim and South Korean President Moon Jae-in on April 27 at the border village of Panmunjom.
Kim and Moon said they wanted to sign a peace treaty this year to end the technical state of war that has existed between the North and South since the Korean War of 1950-1953.