Advertisement

Tillerson mentioned Trump only once in his remarks, in passing and not by name, as he told staffers about preparing background materials "that were first the basis for discussions at the National Security Council and ultimately with the President"….reports Asian Lite News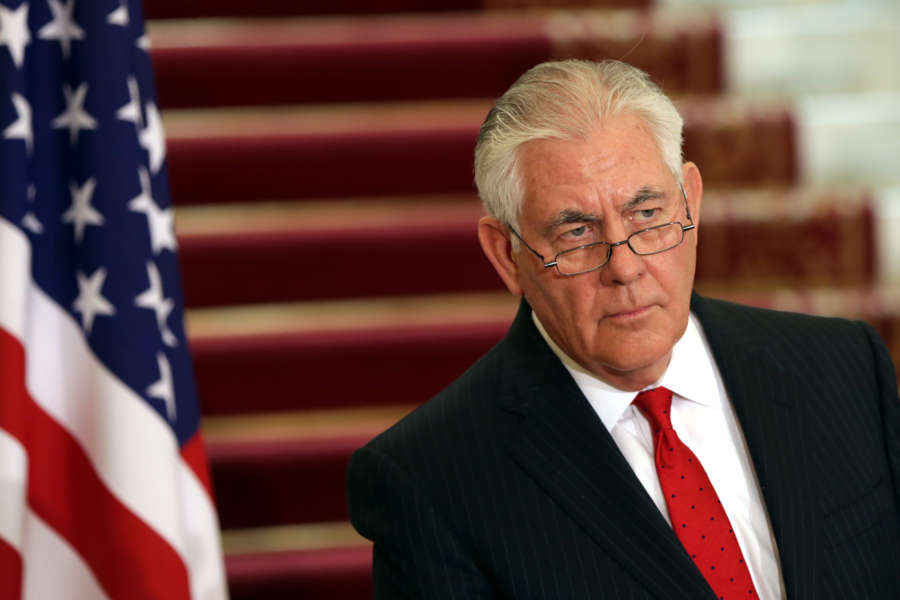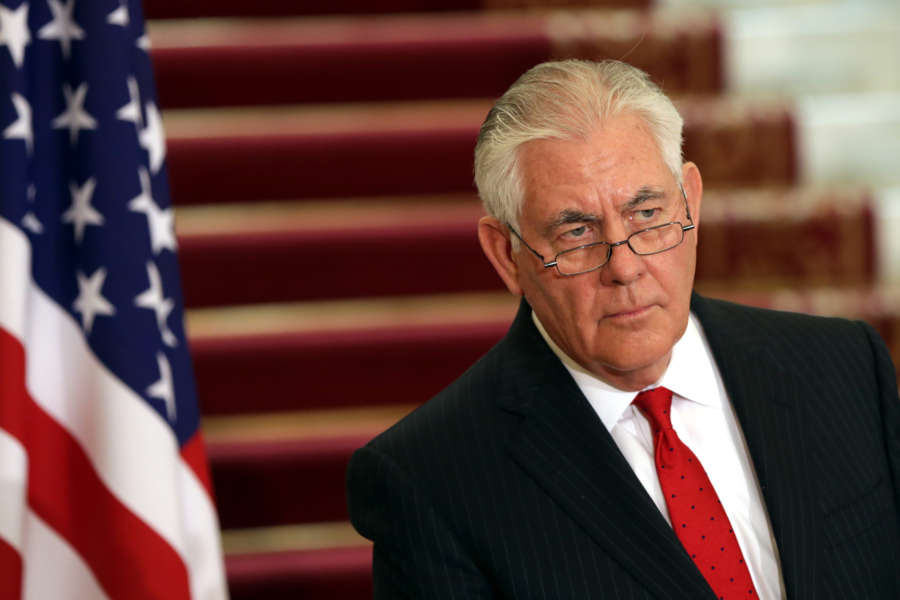 Outgoing US Secretary of State Rex Tillerson called Washington a "very mean-spirited town" in his farewell address to State Department staff, the media reported.
"This can be a very mean spirited town," media reports quoted Tillerson as saying on Thursday, as staff present at his remarks laughed and clapped.
"But you don't have to choose to participate in that."
In Tillerson's brief speech ahead of his official departure at the end of the month, he asked State Department employees to hold on to their integrity.
"It belongs to you,… Only you can relinquish it or allow it to be compromised," the 65-year-old former ExxonMobil CEO said.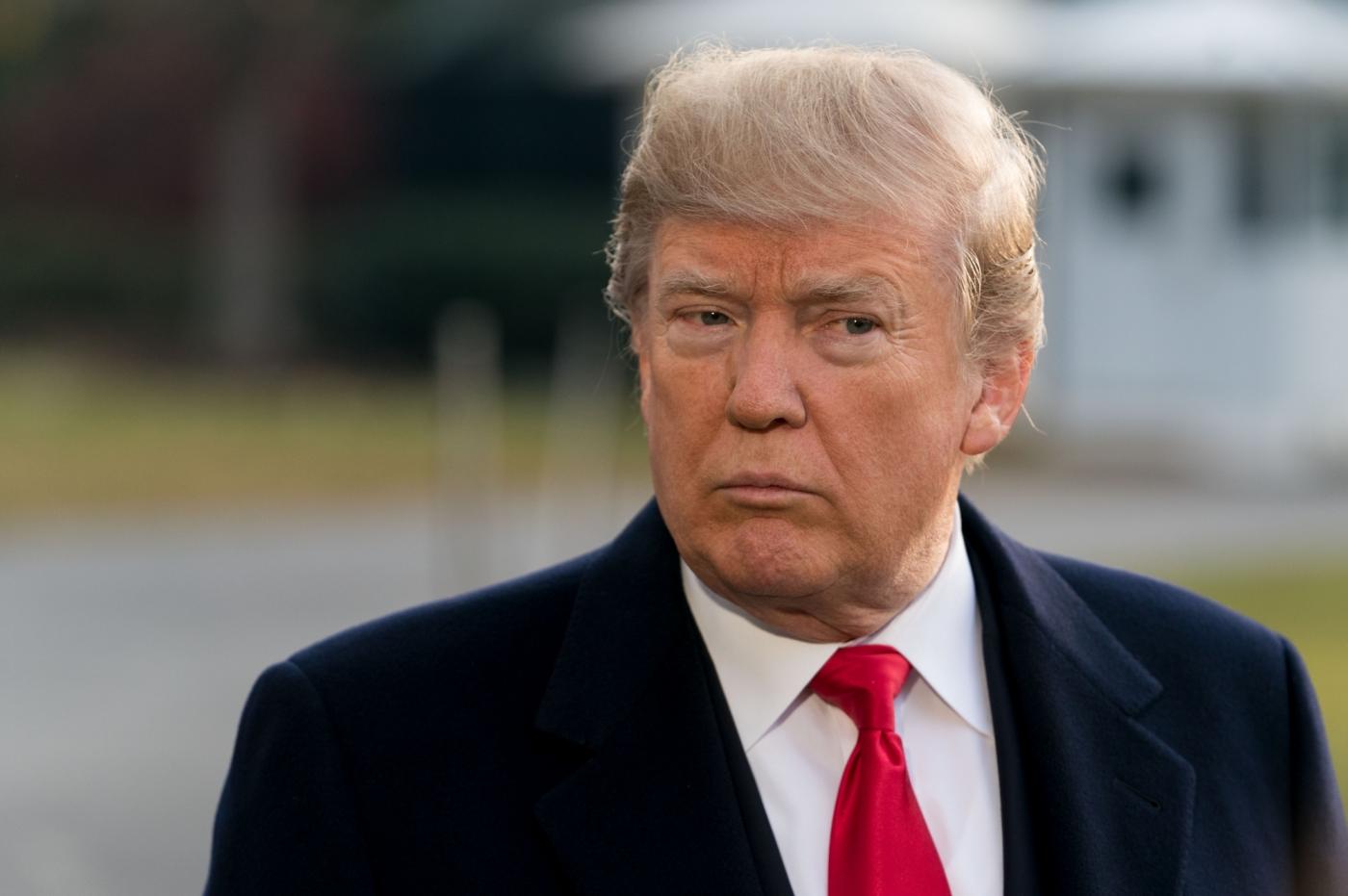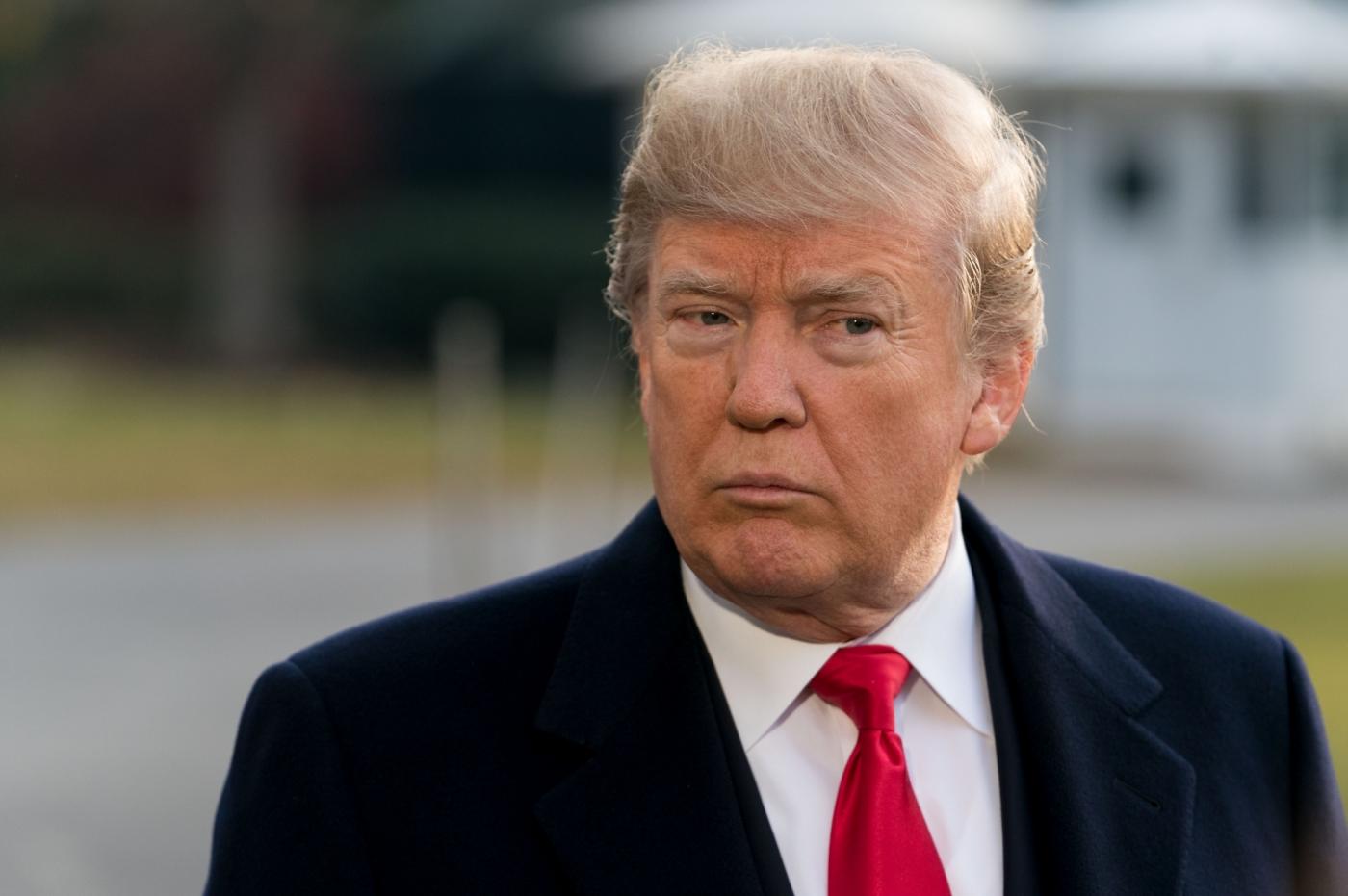 President Donald Trump announced the Tillerson's firing last week after a 13 month stint in office, and named Central Intelligence Agency (CIA) Director Mike Pompeo, who a faces Senate confirmation hearing tentatively set for April 12, as his successor.
Tillerson's tenure was marked by plummeting morale and multiple vacancies in important posts, as the Trump administration moved to slash the agency's budget and move decision making on many high-profile issues to the Pentagon or the White House, CNN reported.
But the 69th Secretary of State got sustained applause from staff, who clapped solidly for many minutes after Tillerson finished his remarks and while he slowly worked his way toward the exit, shaking dozens of hands as he departed.
State Department officials said he was leaving directly for Texas.
Tillerson mentioned Trump only once in his remarks, in passing and not by name, as he told staffers about preparing background materials "that were first the basis for discussions at the National Security Council and ultimately with the President".