Advertisement

President Trump had spoken with South Korean President Moon Jae-in and Japanese Prime Minister Shinzo Abe about the recent development on the Korean Peninsula….reports Asian Lite News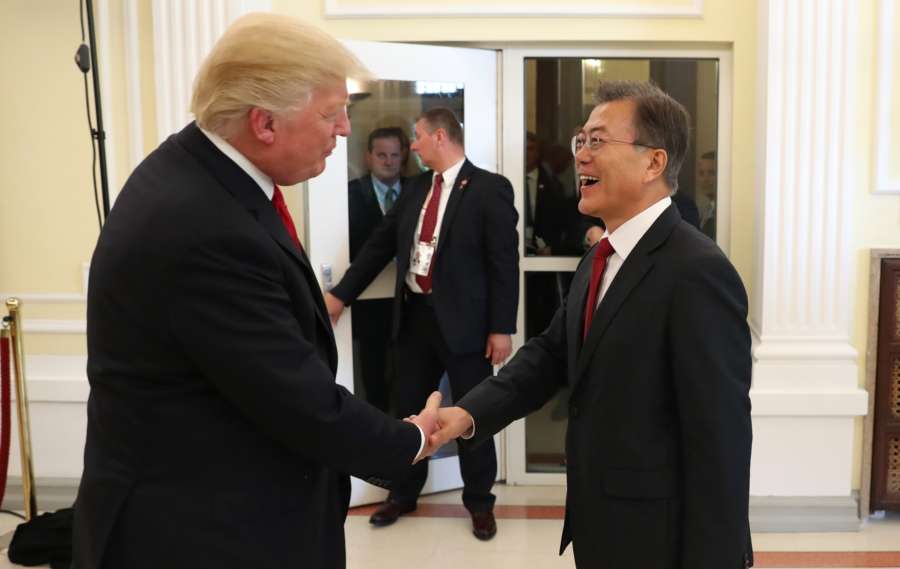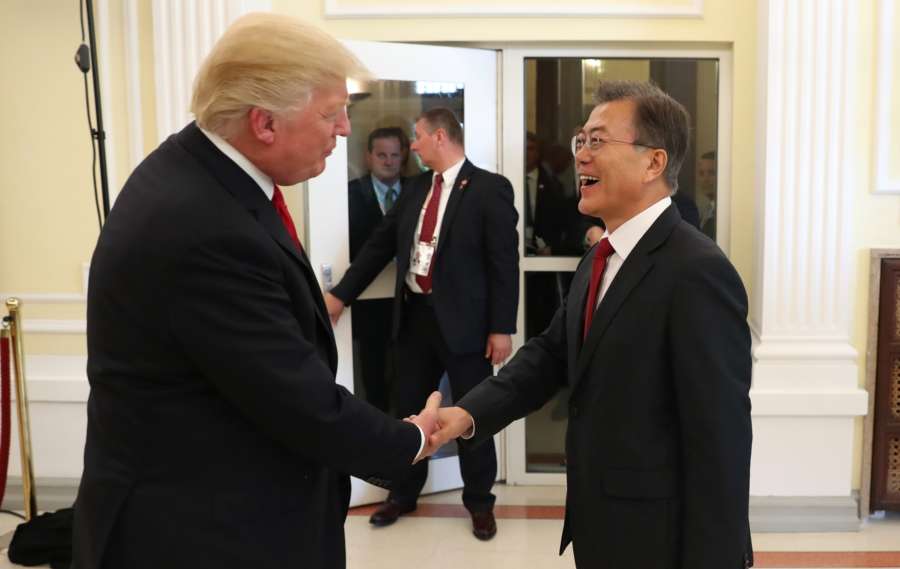 US President Donald Trump on Saturday said he had spoken with South Korean President Moon Jae-in and Japanese Prime Minister Shinzo Abe about the recent development on the Korean Peninsula.
The high-profile meeting between Moon and North Korean leader Kim Jong-un on Friday resulted in a joint commitment to denuclearisation and permanent peace on the peninsula.
Trump tweeted that he had "a long and very good talk" with Moon and "things are going very well".
The time and location of his meeting with Kim is being set, he added.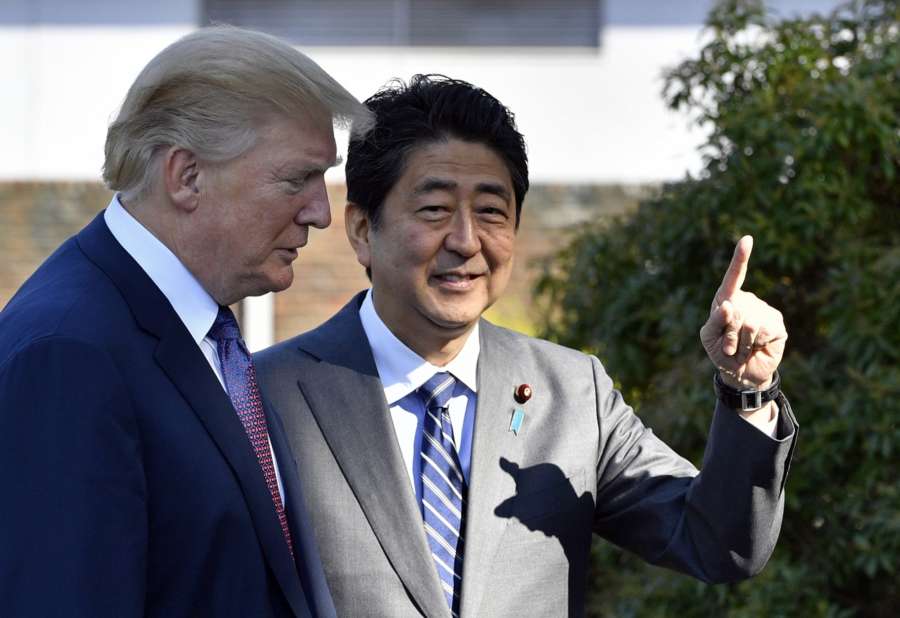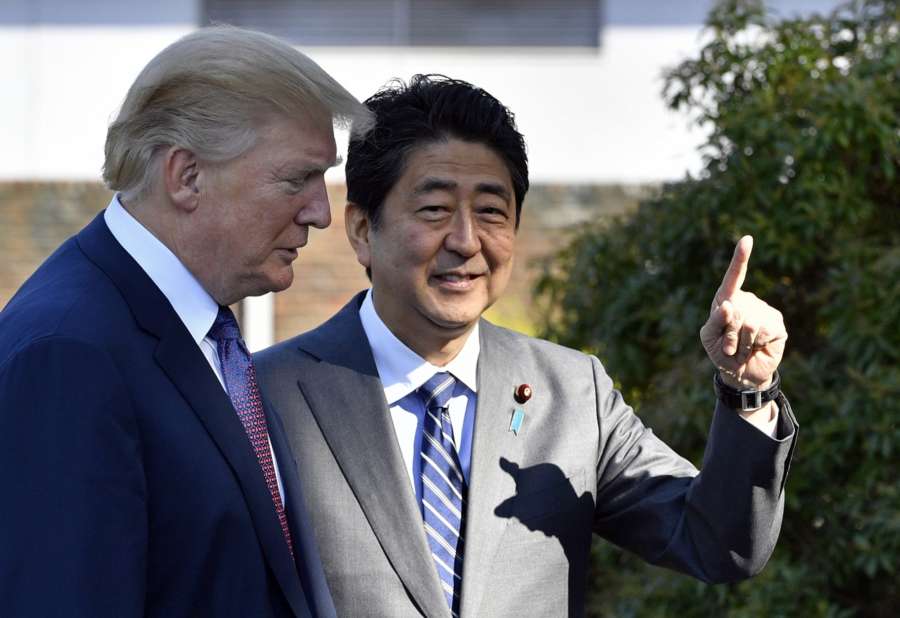 Trump also said on Twitter that he had told Abe of the "ongoing negotiations" on the peninsula issue in a call.
Earlier on Friday, Trump said in a joint press conference with the visiting German Chancellor Angela Merkel that he has a "very good working relationship" with Kim.
"They're treating us with great respect," he said. "I think some very good things can happen" with respect to North Korea.
He also said "we're down to two countries, as to a site" for his meeting with Kim, probably in May or early June.