Advertisement

US President Donald Trump has said he is expecting a "positive" letter from North Korean leader Kim Jong-un…reports Asian Lite News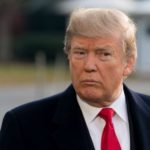 Speaking to reporters on Air Force One, Trump said that "I know that a letter is being delivered to me, a personal letter from Kim Jong Un to me," Xinhua news agency reported.
"It was handed at the border yesterday," Trump said. "It's actually an elegant way… and I think it's going to be a positive letter."
"The letter is being delivered to me … I think it's being brought in by Mike Pompeo," he added.
At the conclusion of the historic Trump-Kim summit in June, the two sides issued a joint statement, in which they agreed to improve bilateral relations and work together to build a lasting and stable peace regime on the peninsula.
However, the current North Korea-US talks have been stuck in an impasse due to their differences in the scale of denuclearization, US sanctions, and whether to issue a war-ending declaration.
Kim told South Korea's envoy on Wednesday that he firmly supports and will be devoted to completely removing the danger of armed conflicts and the horrors of war from the Korean Peninsula and turning it into a cradle of peace without nuclear weapons and free from any nuclear threat.
Trump tweeted later on Thursday in response, thanking Kim for making such a statement and noting that "we will get it done together," referring to the denuclearization of the Korean Peninsula.
Also the US State Department said that special representative for North Korea issue, Stephen Biegun, will travel to the capital cities of South Korea, China and Japan on September 10-15 to discuss the denuclearization of North Korea.
Biegun "will meet with his counterparts and continue diplomatic efforts to achieve the final, fully verified denuclearization of North Korea as agreed to by Chairman Kim in Singapore," the State Department said in a statement.