Advertisement

During the meeting with Pompeo, Kim described the planned summit as "historic" and "the excellent first step toward promotion of the positive situation development in the Korean peninsula and building of a good future" ….reports Asian Lite News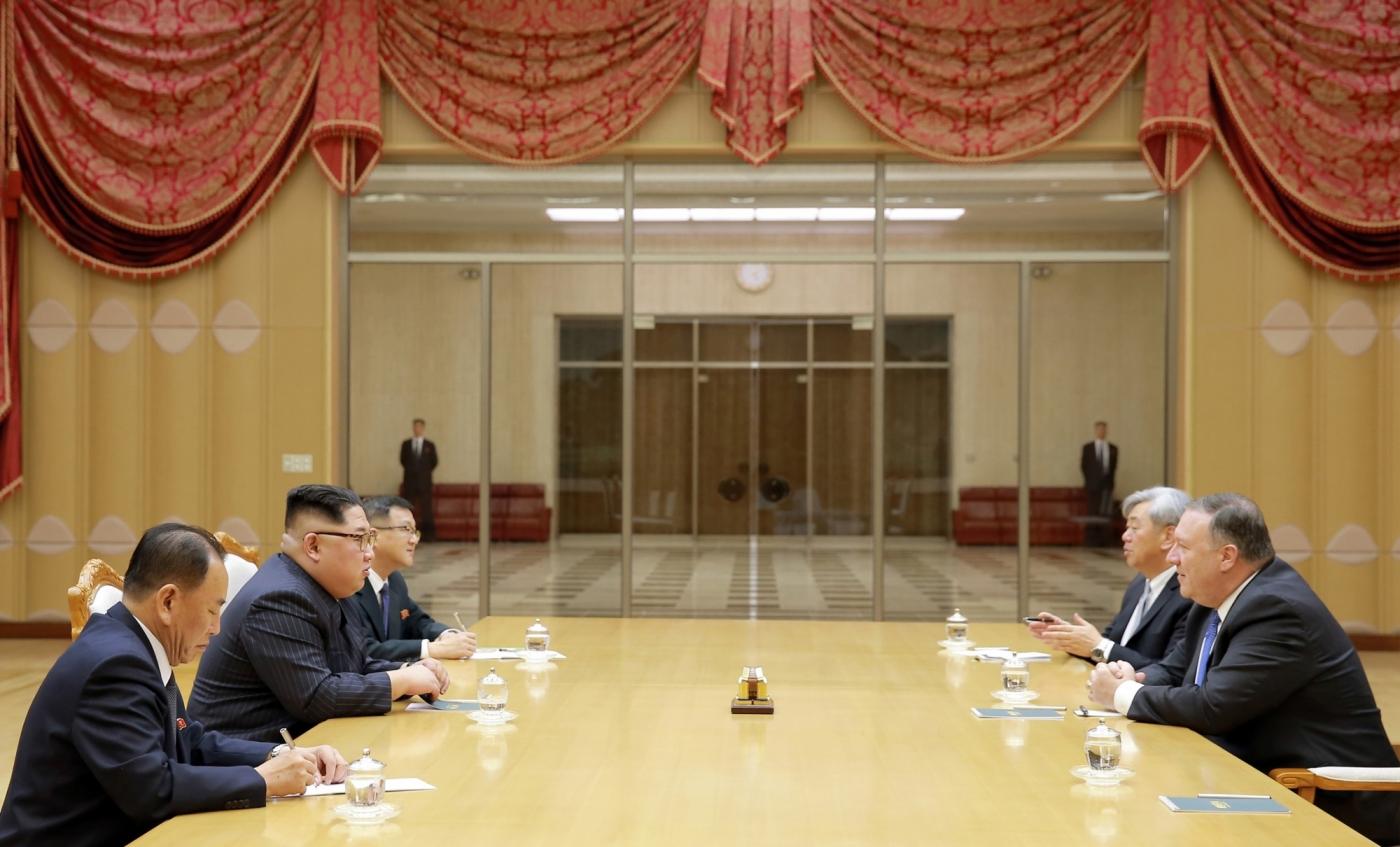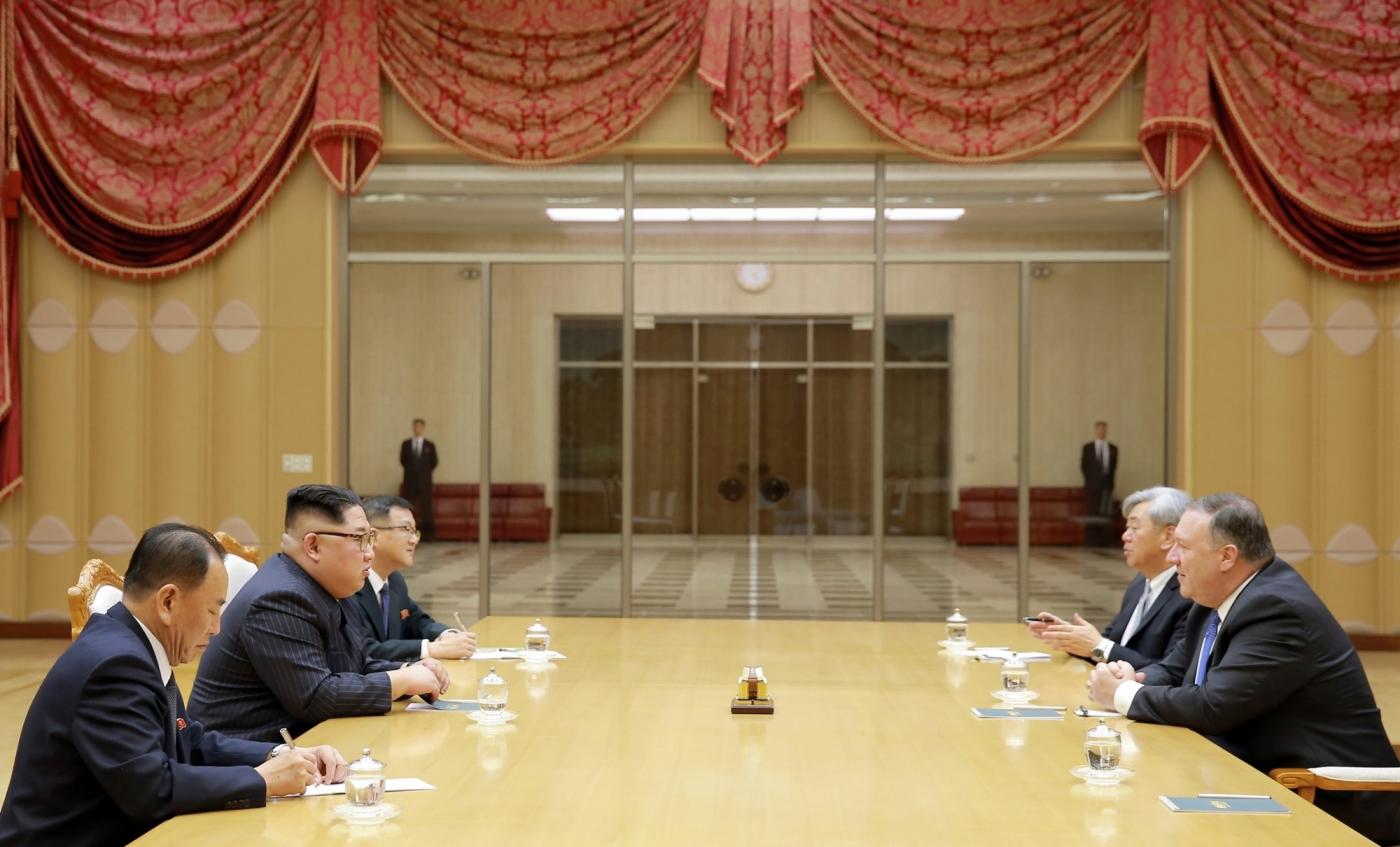 North Korean leader Kim Jong-un said his upcoming meeting with US President Donald Trump will be positive towards easing tensions on the Korean Peninsula, Pyongyang state media reported on Thursday.
Kim made the remark to visiting US Secretary of State Mike Pompeo on Wednesday.
During the meeting with Pompeo, Kim described the planned summit as "historic" and "the excellent first step toward promotion of the positive situation development in the Korean peninsula and building of a good future".
This was Pompeo's second visit to the Asian country after his secret trip over Easter, when he also met with Kim, to finalize preparations for the summit.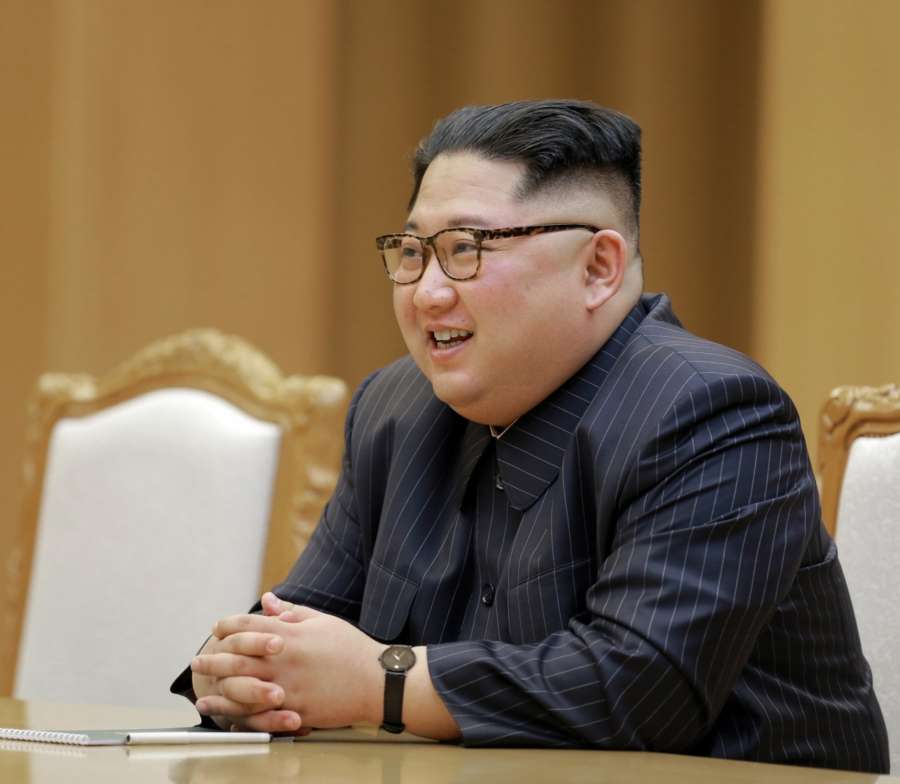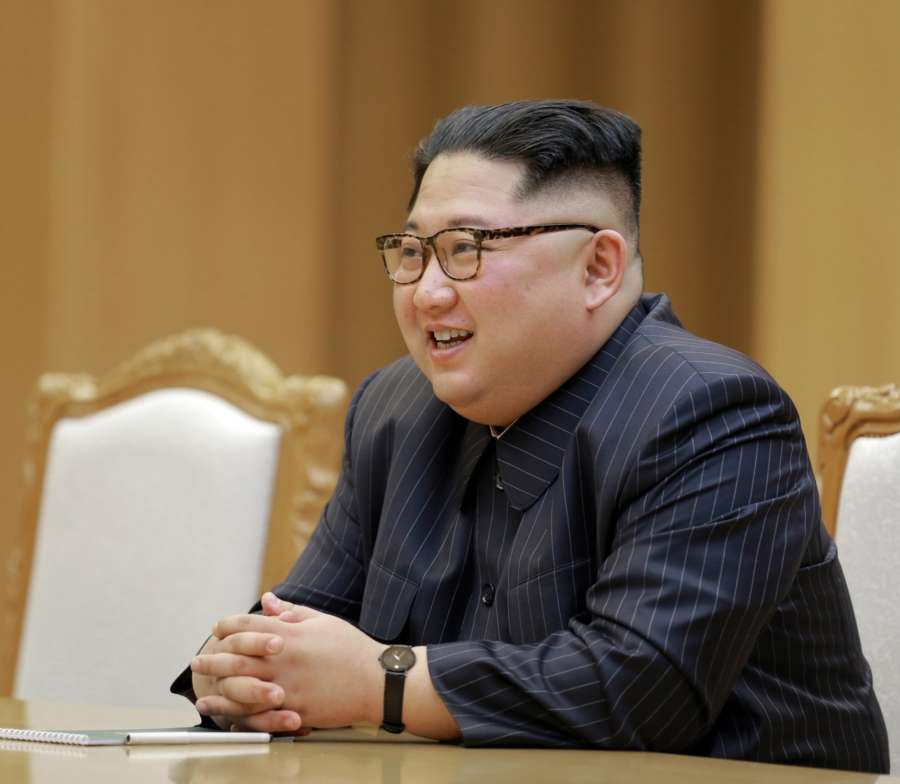 "At the meeting, an in-depth discussion was made on the practical matters for holding the North Korea-US summit and its procedure and ways. Kim Jong-un reached a satisfactory consensus on the issues discussed with the U.S. state secretary," Yonhap News Agency quoted KCNA as saying.
This is the first time that the North Korean leader officially spoke of the meeting with Trump, which has been scheduled for the end of May or the beginning of June and will be the first meeting in history between the heads of government of the two countries.
KCNA said that Kim also "accepted an official suggestion of the US President for the release of Americans who have been detained" and gave an order "on granting amnesty to them for their repatriation".
The three Americans — Kim Dong-chul, 64, Kim Sang-duk, 58, and Kim Hak-song, around 60 — who had been held prisoners in North Korea, were all born in South Korea but later acquired US citizenship.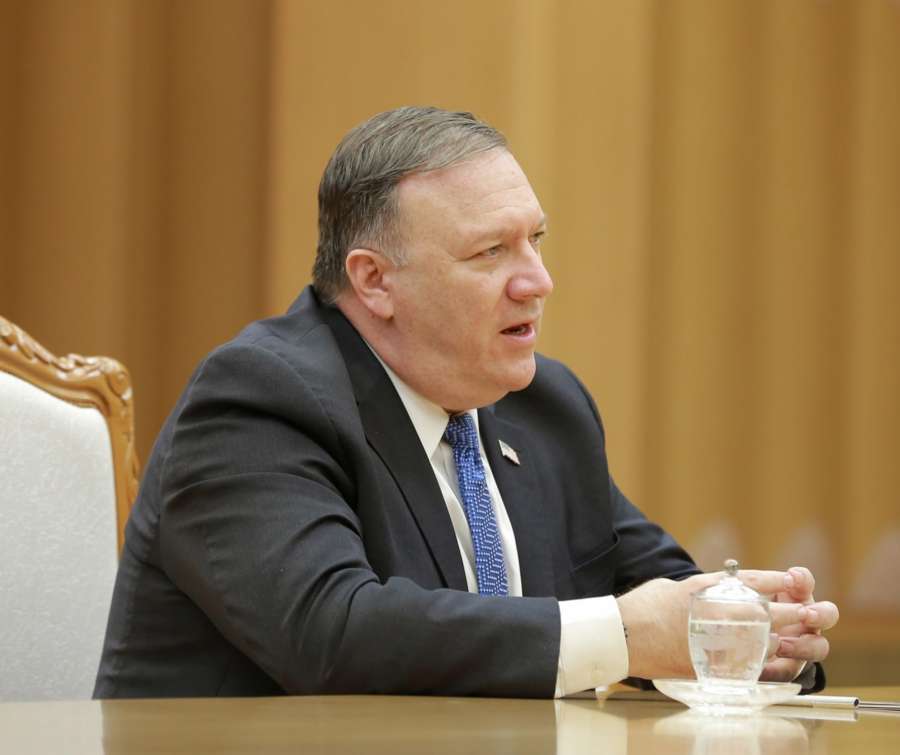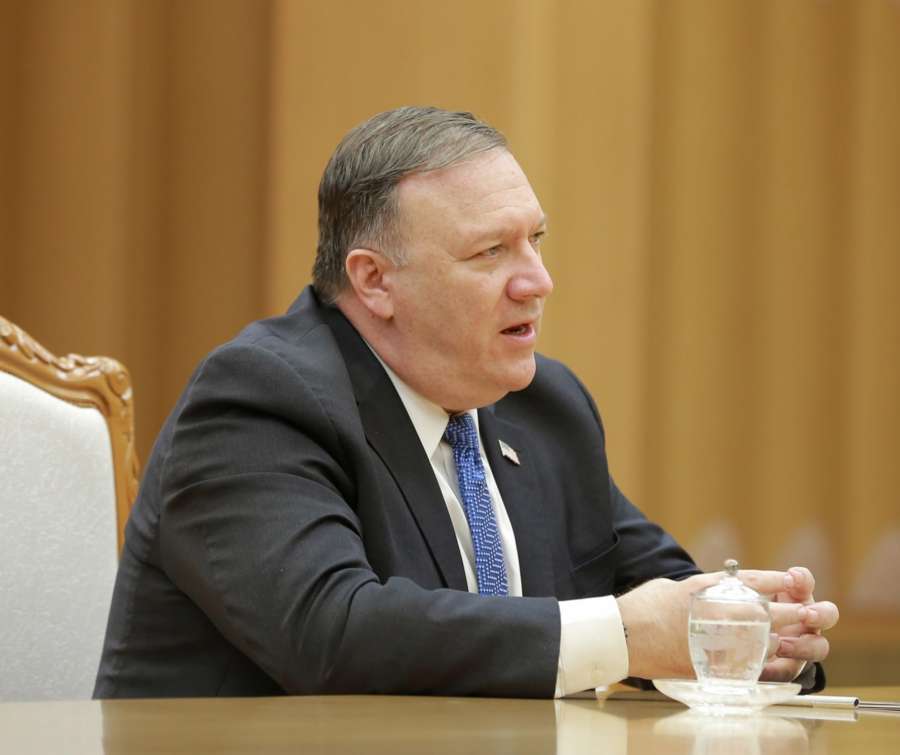 Pompeo also delivered Kim a "verbal message" from Trump, adding Kim highly appreciated that the US President has shown "deep interest in settling the issue through dialogue".
Details of Trump's message was not disclosed.
The North's media covered Wednesday's meeting extensively.
The Rodong Sinmun, the official newspaper of North Korea's Workers' Party, devoted the front page to the Kim-Pompeo meeting, with relevant photos including those showing the two shaking hands.
President Donald Trump on Wednesday ruled out the Demilitarised Zone separating the two Koreas as the site for his upcoming meeting with North Korean leader Kim Jong-un, saying that he will announce the location for the summit "within three days".
"It will not be there," he told reporters before a Cabinet meeting at the White House, when asked whether the meeting will take place in the DMZ, as many had speculated.
Trump said last week that he had already set a date and location for his meeting with Kim and that he would reveal that information very soon.