Advertisement

Michael Cohen, US President Donald Trump's former personal attorney, has pleaded guilty to lying to Congress about a Russia real estate project that Trump and his company pursued at the same time he was securing the Republican nomination in 2016…reports Asian Lite News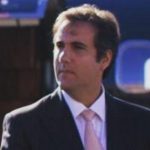 In a nine-page filing, prosecutors at a courtroom in Lower Manhattan on Thursday laid out a litany of lies that Cohen admitted he told lawmakers in Congress about the Moscow project, reports The Washington Post.
Cohen appeared on Thursday morning before US District Judge Andrew L. Carter Jr., who asked him to enter his plea.
"Guilty, your honour," Cohen replied.
As part of the plea, Cohen said he had lied for the person listed in court documents as "Individual 1" – whom Cohen identified in court as Trump.
"I was aware of Individual 1's repeated disavowals of commercial and political ties between himself and Russia, his repeated statements that investigations of such ties were politically motivated and without evidence, and that any contact with Russian nationals by Individual 1's campaign or the Trump Organization had all terminated before the Iowa Caucus, which was on February 1 of 2016," Cohen told the Judge.
Cohen said he knowingly gave false answers in 2017 to the Senate and House intelligence committees.
"I made these misstatements to be consistent with Individual 1's political messaging and out of loyalty to Individual 1," he told the packed courtroom in Lower Manhattan.
As part of the plea, Cohen admitted to falsely claiming that efforts to build a Trump-branded tower in Moscow ended in January 2016, when in fact discussions continued through June of that year, the filing said.
Among those Cohen briefed on the project's status was Trump, on more than three occasions.
Cohen's guilty plea, his second in four months, is the latest development in a wide-ranging investigation by Special Counsel Robert Mueller into Russian interference in the 2016 presidential election.
Responding to the development, Trump told reporters at the White House later on Thursday that Cohen was "a weak person" and insisted that he himself had done nothing wrong, the Washington Post reported.
"Michael Cohen is lying and he's trying to get a reduced sentence for things that have nothing to do with me," the President said.
"This was a project that we didn't do, I didn't do. .?.?. There would be nothing wrong if I did do it."
Trump's lawyer Rudolph W. Giuliani suggested that Mueller's timing was politically motivated.
Sentencing in this case has been scheduled for December 12.