Advertisement

The US is set to open its new embassy in Jerusalem on Monday, formally breaking from decades of established American policy and international practice in a move that US officials say will create greater regional stability ….reports Asian Lite News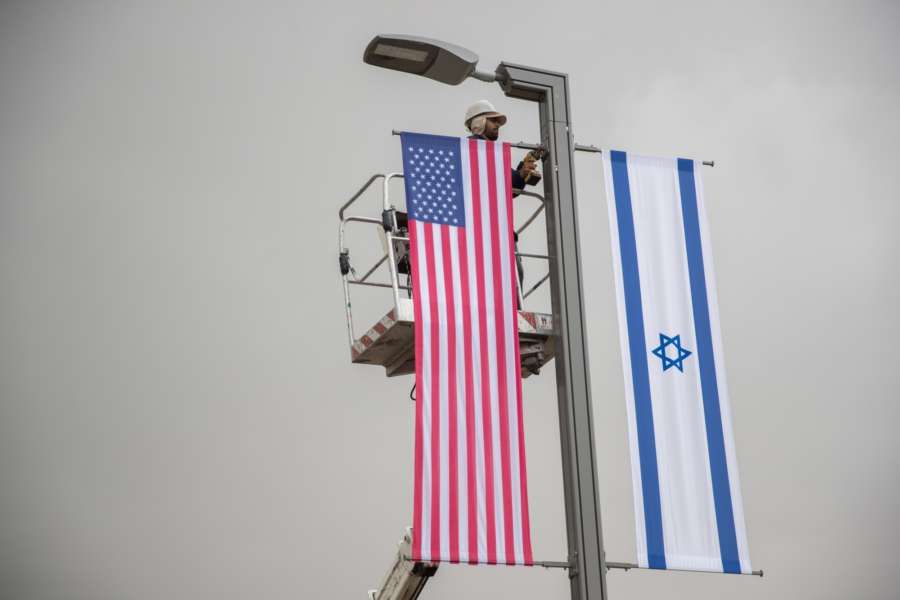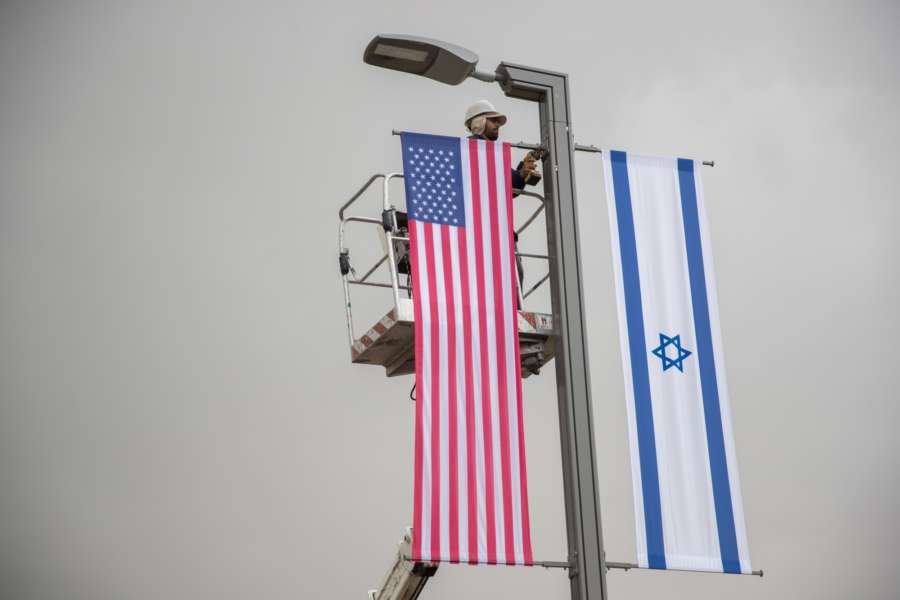 The new embassy in Jerusalem, which will inhabit an existing US consular building, will open its doors at 4 p.m. in a 90-minute ceremony led by US Ambassador to Israel David Friedman, ABC News reported.
The move has been praised by Israel but condemned by Palestinians who were expected to hold mass protests.
US President Donald Trump will address the ceremony by video and he will be represented by his daughter and adviser Ivanka Trump and son-in-law Jared Kushner.
At least 800 people were expected to attend the event, including a congressional delegation and a presidential delegation led by Deputy Secretary of State John Sullivan.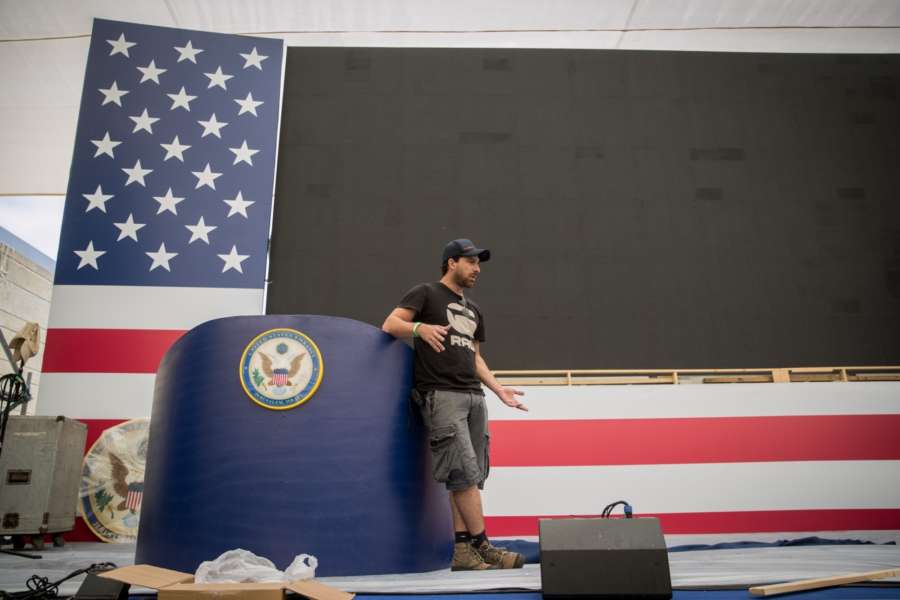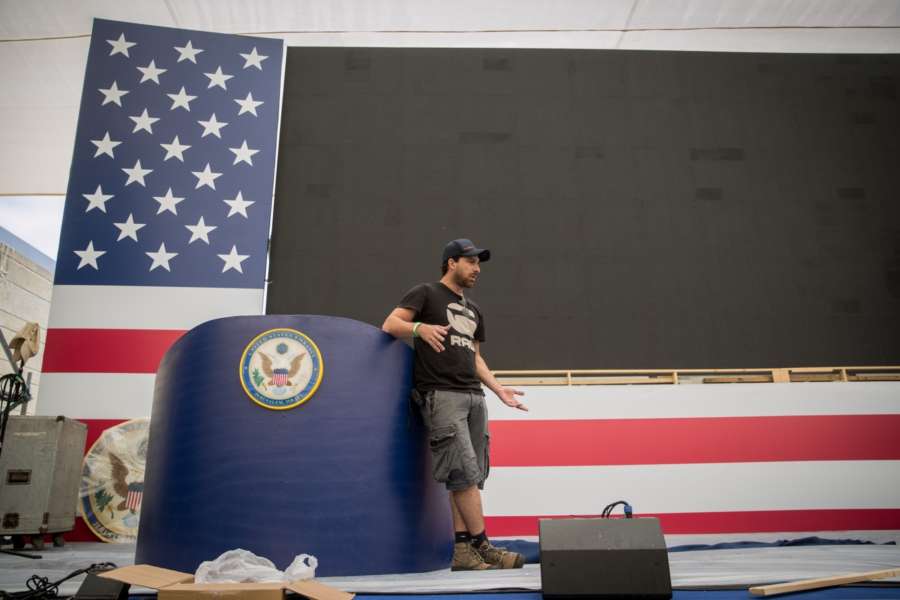 The American delegation touched down Sunday, and following a reception with the Israeli Foreign Ministry, dined at Prime Minister Benjamin Netanyahu's house.
Netanyahu heaped praise on Trump, saying: "Thank you, President Trump, for your bold decision… Thank you for making the alliance between Israel and the US stronger than ever."
"Now, you know how you recognize real leadership? It's when others follow, and others are following in President Trump's footsteps," he said, telling the crowd that Guatemala and Paraguay would both move their embassies later this week.
Palestinians seek East Jerusalem as their own future capital and see the US move as backing Israeli control over the whole city. For its part, Israel considers all of Jerusalem as its indivisible capital.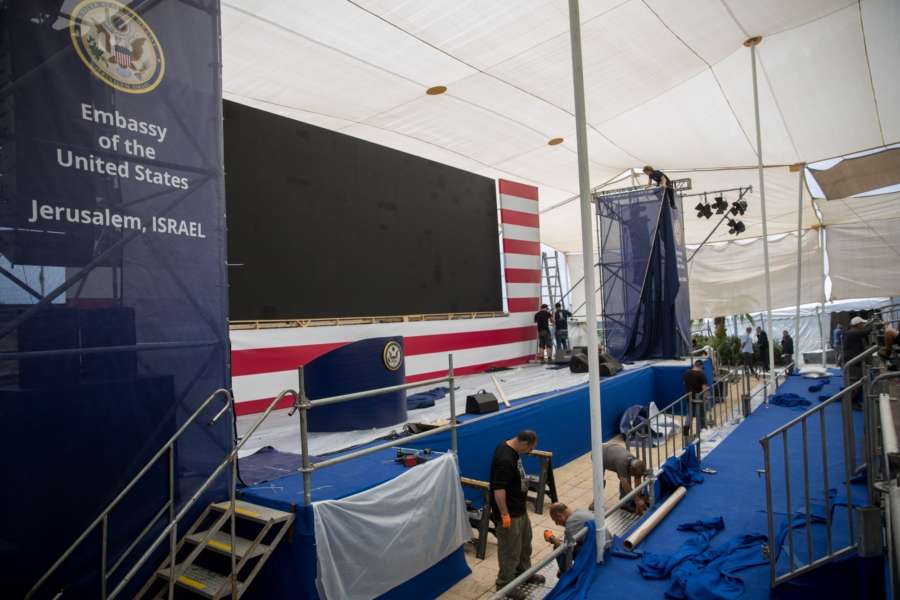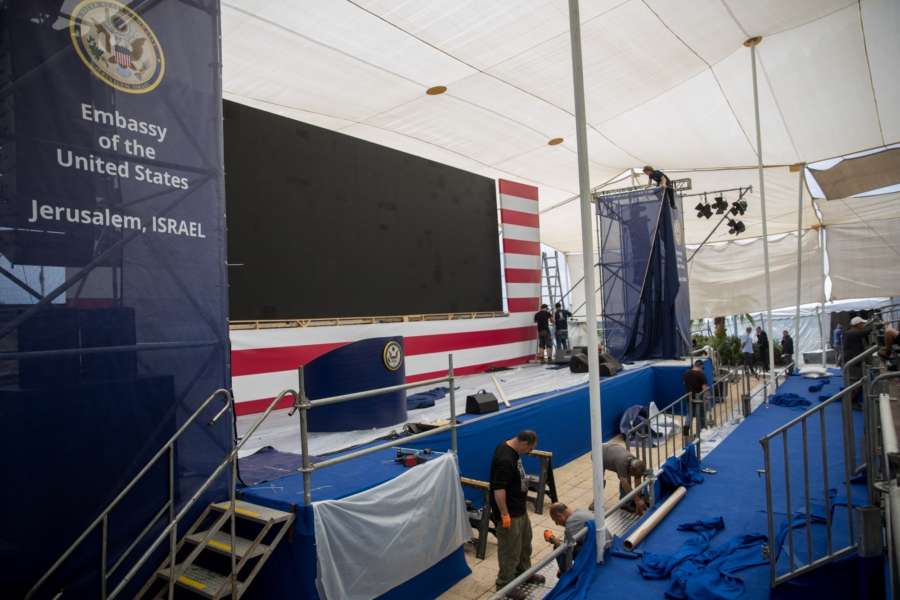 The US State Department said that the embassy opening will take place on the 70th anniversary of American recognition of the State of Israel, the day of its founding and a day that Palestinians refer to as "the Catastrophe", as hundreds of thousands fled their homes.
Trump's decision last year to recognise Jerusalem as Israel's capital broke with decades of US neutrality on the issue and put it at odds with most of the international community.
Palestinian Authority President Mahmoud Abbas described Trump's decision as the "slap of the century".
Meanwhile, thousands of Palestinians were gathering for a protest along the perimeter fence that separates Israel and the Gaza Strip on Monday.