Advertisement

At least 57 civilians were killed and hundreds injured in airstrikes allegedly carried out by Russian warplanes over Syria's rebel-held region of Eastern Ghouta, a war monitor said on Friday….reports Asian Lite News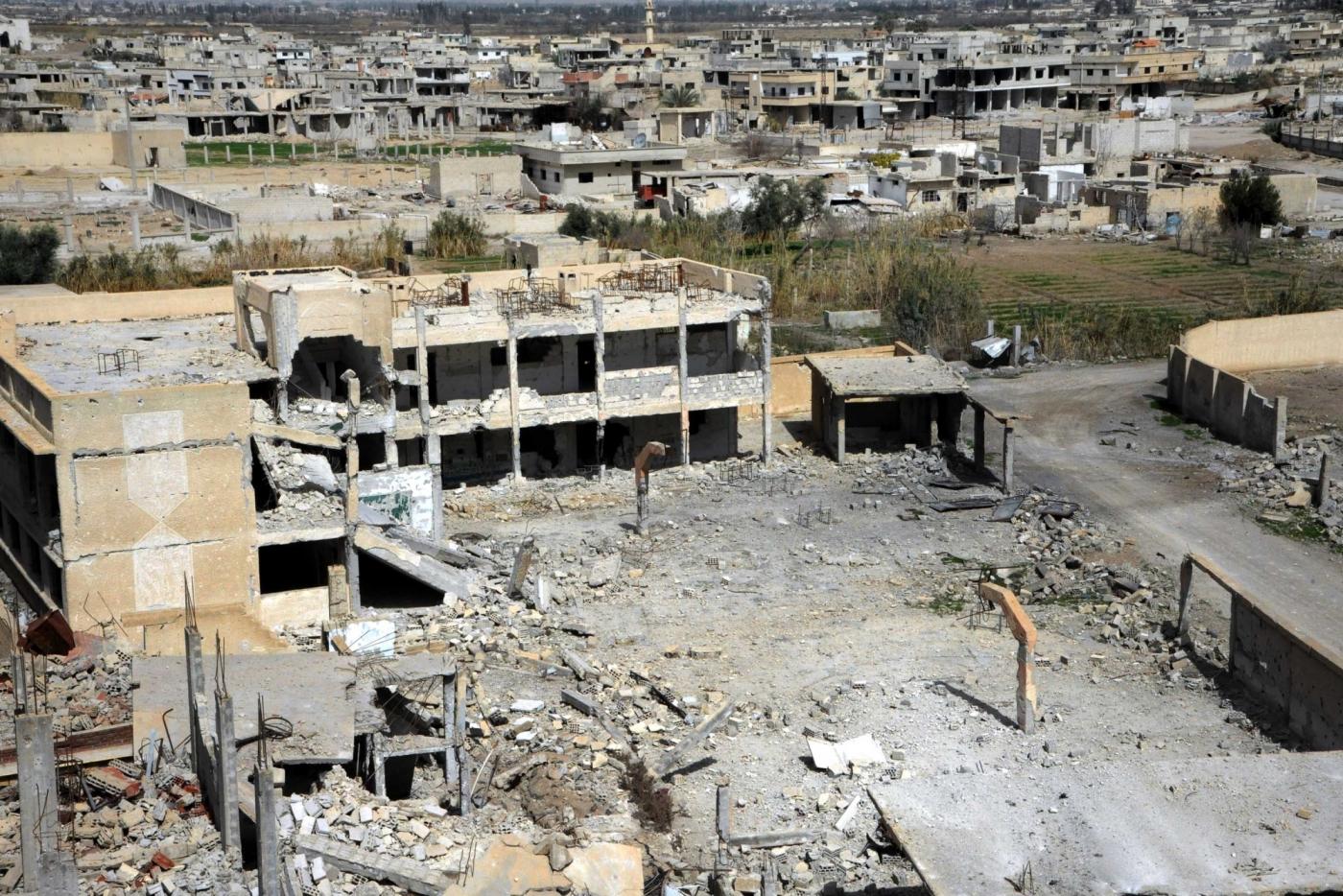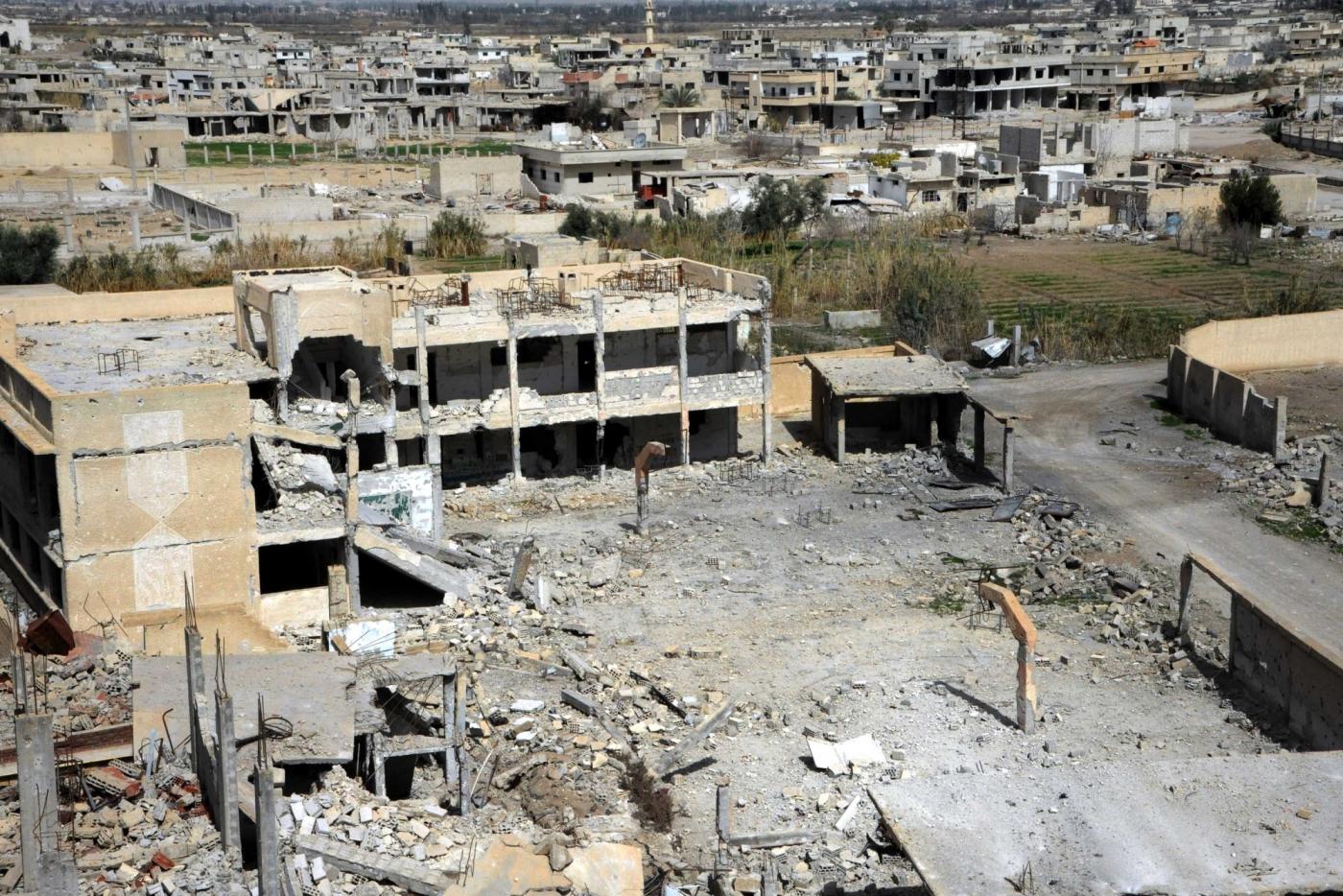 The Syrian Observatory for Human Rights said the Russian jets, which are allied to the Syrian regime, killed 46 people in the town of Kafr Batna, which is held by al-Rahman Corps Islamist rebel group fighting against government forces.
In the attacks, the airplanes allegedly used RBK-500 cluster bomb provided with thermite, a pyrotechnic composition of metal powder, which serves as fuel, and metal oxide which cause burn, according to SOHR.
As many as 50,000 people fled separate offensives against rebel forces in northern and southern Syria in recent days, activists said. Twenty thousand people have left Eastern Ghouta while 30,000 people fled northern town of Afrin, a town populated mainly by ethnic Kurds near the frontier.
Afrin has been under bombardment from the air and the ground by Turkish forces and their local Syrian allies. Turkish President Recep Tayyip Erdogan told a gathering in Ankara that his country would not stop until its mission to capture Afrin had been completed.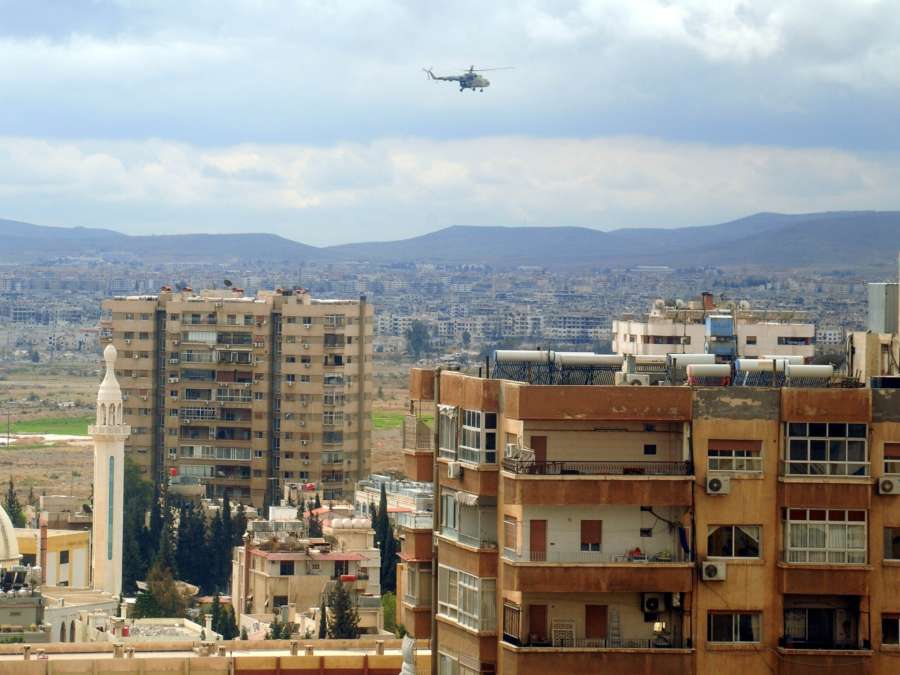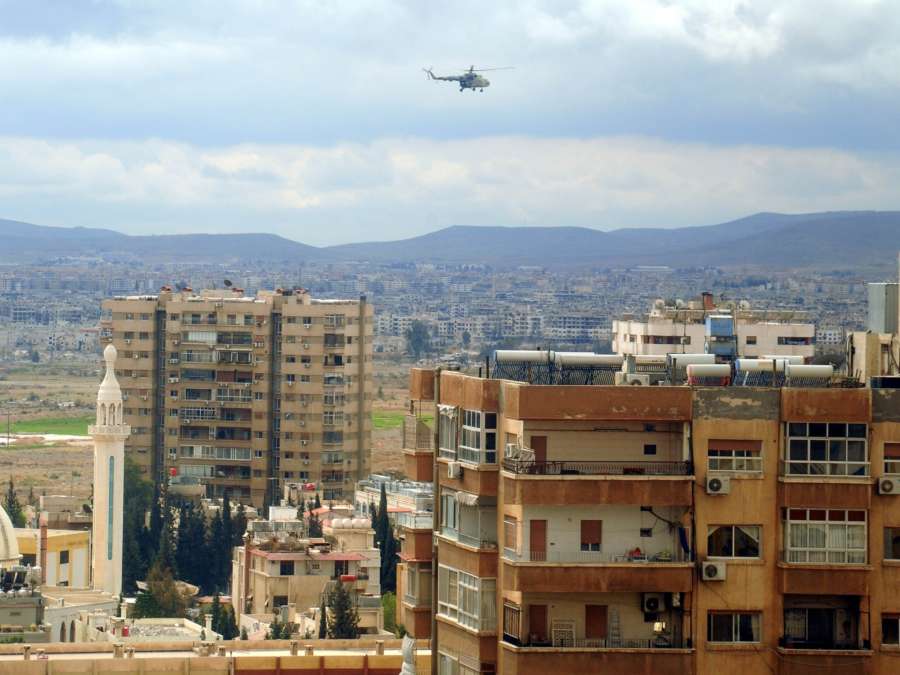 The attacks came amid international efforts to deliver aid to the area.
Another attack launched by unidentified planes took place in the Syrian town of Saqba, also located in Eastern Ghouta and controlled by al-Rahman Corps, killing at least 11 people and wounding dozens on Friday.
Seven years of war have driven nearly 12 million Syrians from their homes. At least 6.1 million were internally displaced while another 5.6 million fled abroad.
Over 400,000 are believed to have been killed or are missing, presumed dead, since the uprising against President Bashar al-Assad began in March 2011.
The Foreign Ministers of Turkey, Russia and Iran — three countries closely involved in the conflict — met in the Kazakh capital Astana to prepare for a summit on Syria in Istanbul in April.