Advertisement

With Aviation Sector Taking Off Strongly, More Women Taking To The Skies. 3rd Women in Aviation General Assembly will be held on 
May 9

 on the side lines of The Airport Show from 

May 7 – 9

, under the patronage of His Highness Sheikh Ahmed Bin Saeed Al Maktoum, President of Dubai Civil Aviation Authority, Chairman of Dubai Airports and Chairman and Chief Executive of Emirates Airline and Group….reports Asian Lite News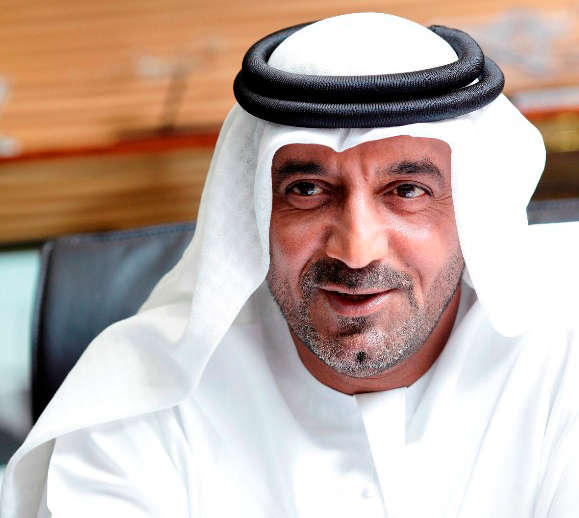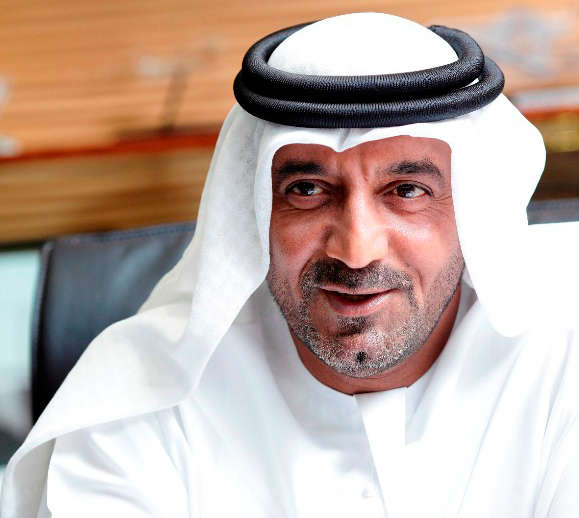 Women have been flying since the beginning of the 20th century and flying commercially for over four decades.
Today, women pilots fly for the airlines, fly in the military and in space, fly air races, command helicopter mercy flights, haul freight, teach students to fly, maintain jet engines, and transport corporate officers.
Estimates from the International Society of Women Airline Pilots (ISA) show that only three per cent out of the total 130,000 pilots in the world are women.
Only twelve out of the 248 airlines operating worldwide are currently led by women. Boeing, the world's largest aerospace company has estimated that by 2034, as many as 558,000 commercial pilots will be needed to meet the growth of the industry.
The chances of the pilot being a woman are much higher in India than anywhere else in the world with 600 out of the total 5,100 pilots being women.  At 11.7 per cent, it is higher than the world's average three per cent.
In China, an increasing number of airlines are hiring female pilots.
The total number of licensed airline pilots in Australia has remained at 7400 in the last five years. Qantas airline sees a big opportunity to expand that figure during its first major recruitment drive in nine years.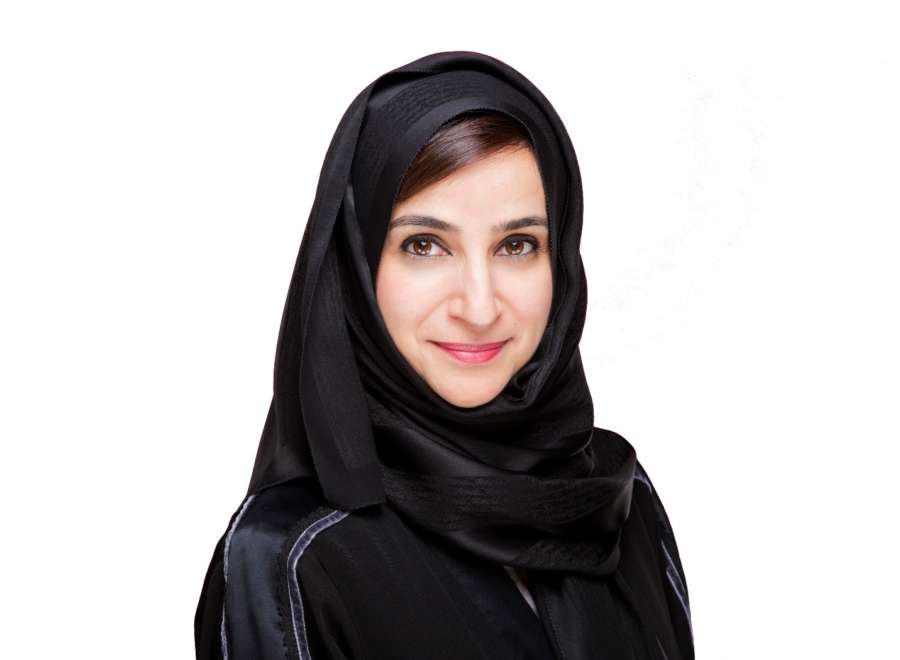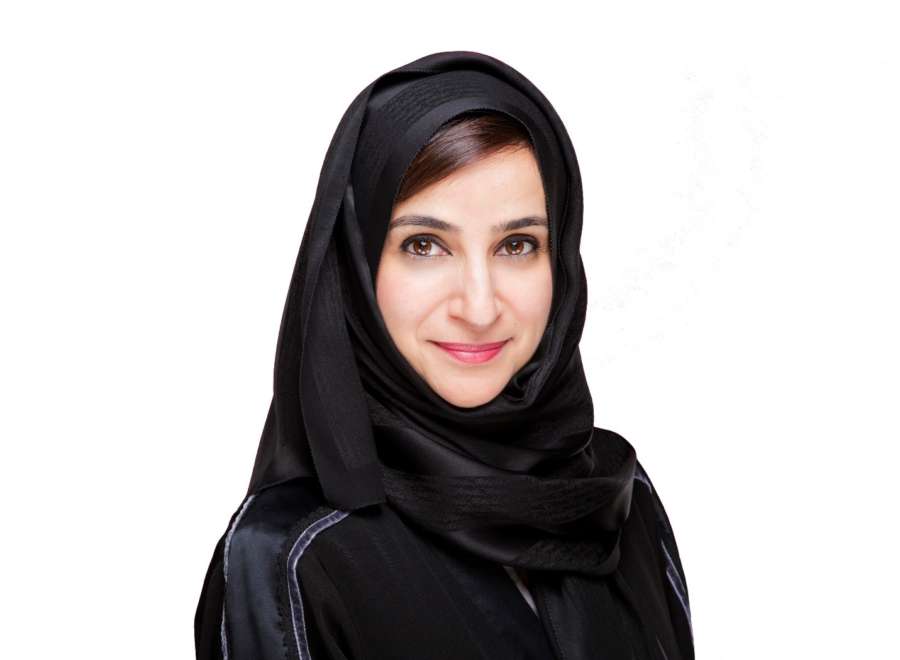 The UK says that over 570 of the British industry's 9,846 pilots and co-pilots are women, which is just under six per cent.
There are only 20 female pilots in all of Jordan.
Compared with other countries in the MENA, the UAE has more women pilots, captains, aircraft engineers, mechanics, aircraft maintenance and air traffic controllers.
Emirates currently employs nearly 27,000 women, making up 42 percent of the group's workforce, including women pilots who includes the youngest Emirati female pilot operating the world's biggest aircraft, A380, of which it is the world's largest operator. Over 60 of more than 4000 pilots employed by Emirates are females.
Etihad Airways currently employs over 2,850 Emirati women covering various roles, including 50 female pilots and also the first Emirati woman registered as a specialist in aviation medicine.  Over 50 per cent of the airline's 13,000 strong workforce are women and the airline is keen to narrow the gender gap further.
Air Arabia too employs women staff, including the first female Emirati holder of a multi-crew pilots (MPL) license. Two years ago, the UAE became the first country in the world to launch an all-woman operated airline services company.
The national carrier, Saudia, is looking into sending Saudi women on scholarships abroad to become pilots. Oxford Aviation Academy opened its first branch in the Middle East and North Africa (MENA) region in Dammam to train women as commercial pilots.
His Highness Sheikh Ahmed bin Saeed Al Maktoum, President of Dubai Civil Aviation Authority, Chairman of Dubai Airports and Chairman and Chief Executive of Emirates Airline and Group, remarked: "Women have played a key role in the success and development of the aviation industry in the UAE. With the region experiencing high passenger growth, and with more airlines, aircraft and flights in service, as well as more routes being served than ever before, there has never been a better time for women to build a successful career in the aviation industry than now."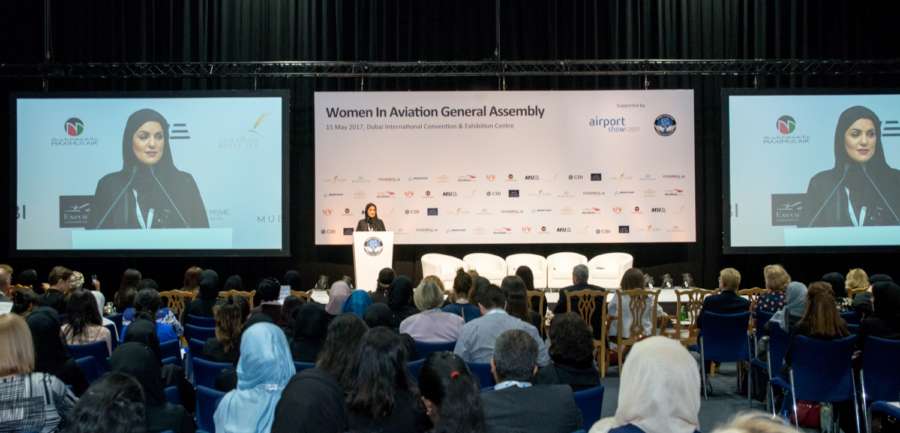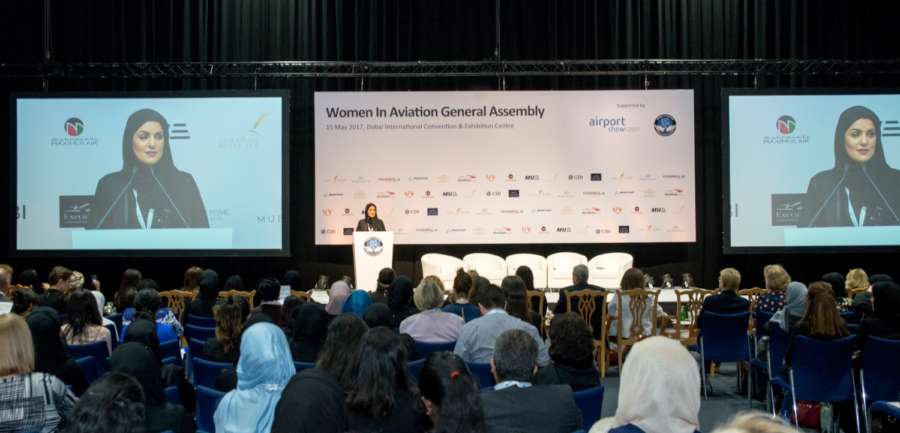 The 3rd Women in Aviation General Assembly will be held on May 9 on the side lines of The Airport Show from May 7 – 9. The conference, under the patronage of His Highness Sheikh Ahmed Bin Saeed Al Maktoum, will have more than 20 speakers. It is expected to be attended by over 350 participants. Its sponsors include Boeing, Honeywell, ExecuJet, MSI Aircraft Maintenance Services International, and LFV, the air navigation services of Sweden, Dubai Aerospace Enterprise (DAE) and ENOC (Emirates National Oil Company).
An important debate topic will be initiatives like the Emirates Mars Mission, UAE Astronaut Programme, Space Research Centre, Yahsat and Virgin Spaceport. The UAE's first astronaut programme is now searching for four Emirati astronauts, who will be trained on various space missions with the aim of heading to the International Space Station within five years. Young women have been invited to join the race for being part of the coveted mission.
Her Excellency Jameela bint Salem Al Muhairi, first-ever woman Minister of State for Public Education, remarked: "The UAE has been a leader in women empowerment and providing employment opportunities for women, especially in aviation, a key driver of socio-economic growth. UAE is now moving towards the Space programme. Civil Aviation has long been a male-dominated arena, but women now have a significant presence. To flourish and thrive, the aviation industry needs to have women on board."
Mervat Sultan, one of the first Emirati women to obtain a flight dispatcher's license and a co-founder and President of the Middle East chapter of Women in Aviation International, said: "Most roles in aviation are still dominated by men. We are focussing on spreading awareness about aviation as a career of choice in the region and also helping aviation companies that are keen on hiring women."