Advertisement

A remarkable one million visitors in a span of 11 days marked the successful conclusion of the Sharjah Light Festival 2018's spectacular lights performances, which resulted in more than 100 local and global media coverage in more than 30 countries….reports Asian Lite News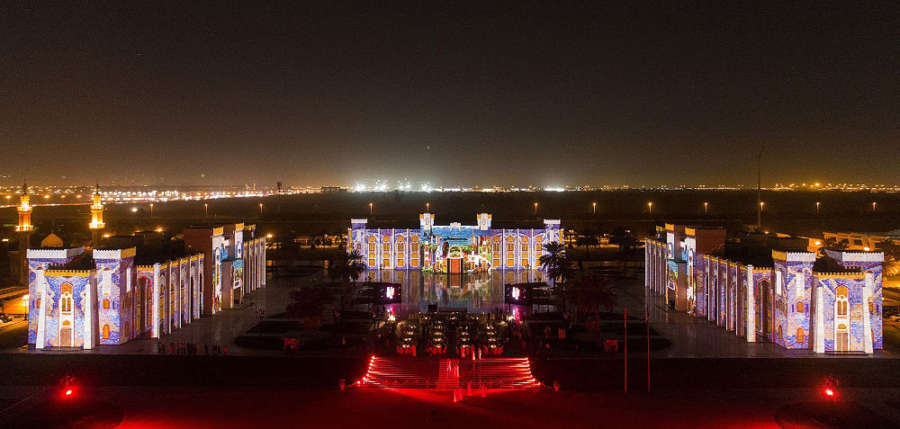 A remarkable one million visitors in a span of 11 days marked the successful conclusion of the Sharjah Light Festival 2018's spectacular lights performances, which resulted in more than 100 local and global media coverage in more than 30 countries, in addition to 9 million interactions on all the social media channels, reflecting the emirate's prominence as an international tourism destination. His Excellency (H.E.) Khalid Jasim Al Midfa, Chairman, Sharjah Commerce and Tourism Development Authority (SCTDA) commended the team who worked on the festival during the SCTDA-led closing ceremony at Sharjah Police Academy on February 17, 2018.
H.E. Al Midfa said: "The Sharjah Light Festival this year was a major success thanks to the unwavering support of H.H. Sheikh Dr. Sultan bin Mohammed Al Qassimi, Member of the Supreme Council and Ruler of Sharjah. Holding the festival was vital to the emirate's tourism industry and our wise leaders have been a great source of inspiration for us, leading us to excellence and pushing our creativity and innovation in Sharjah's tourism sector."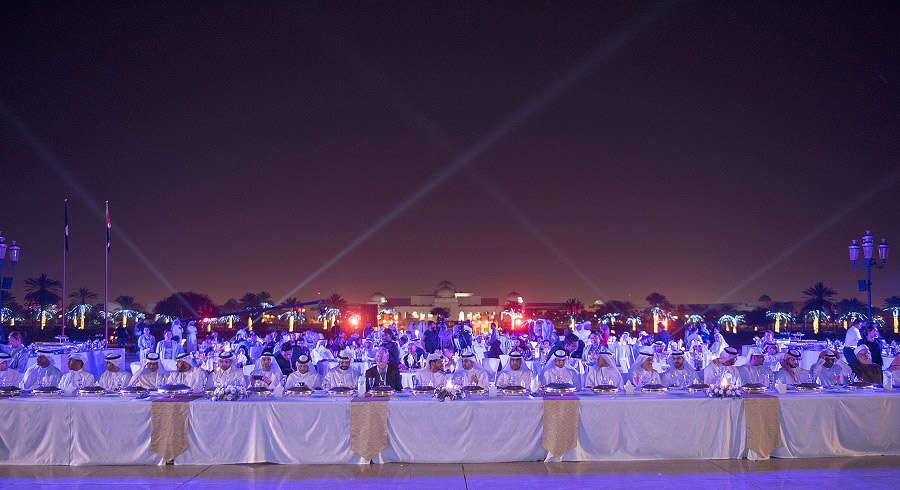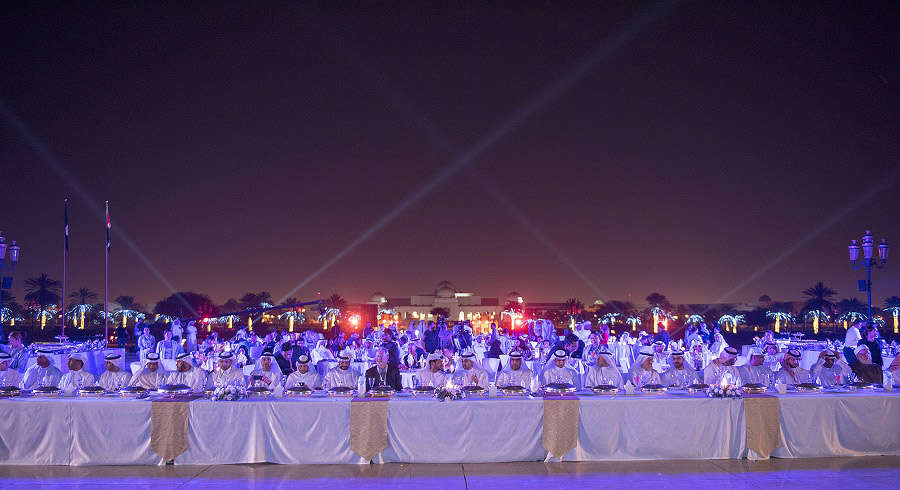 He added: "This year, we also exemplified the humanitarian legacy of our founding father, Sheikh Zayed bin Sultan Al Nahyan through spectacular lightshows that illuminated the emirate's monuments. We promoted generosity and sense of belonging in response to the initiative of H.H. Sheikh Khalifa Bin Zayed Al Nahyan, President of the UAE, who declared 2018 as the Year of Zayed. During the lights festival, we showcase several innovative shows using the latest technologies that highlighted the beauty of the region's cultural symbols and transformed Sharjah's architectural landmarks into a magnificent canvas."
Chairman Al Midfa noted: "The festival reached a step closer to our bold ambitions to attract 10 million visitors by 2021, as we drew over one million visitors in 11 days. We look forward to similar events in the coming years to highlight Sharjah's identity, cultural heritage, and architectural beauty and enhance our position on the global tourism map."
He emphasized the importance of unified efforts to improve the local tourism sector, pointing out that SCTDA's achievements and successes would not have been achieved without the support of government and private entities in the country. H.E. Al Midfa also underscored the need to consolidate fruitful cooperation frameworks to enhance Sharjah's leadership as a preferred tourist destination in the region.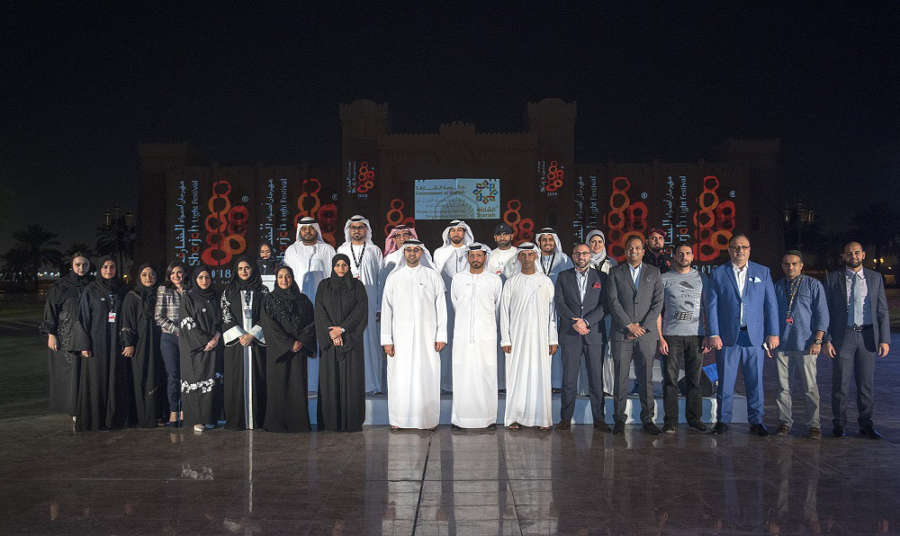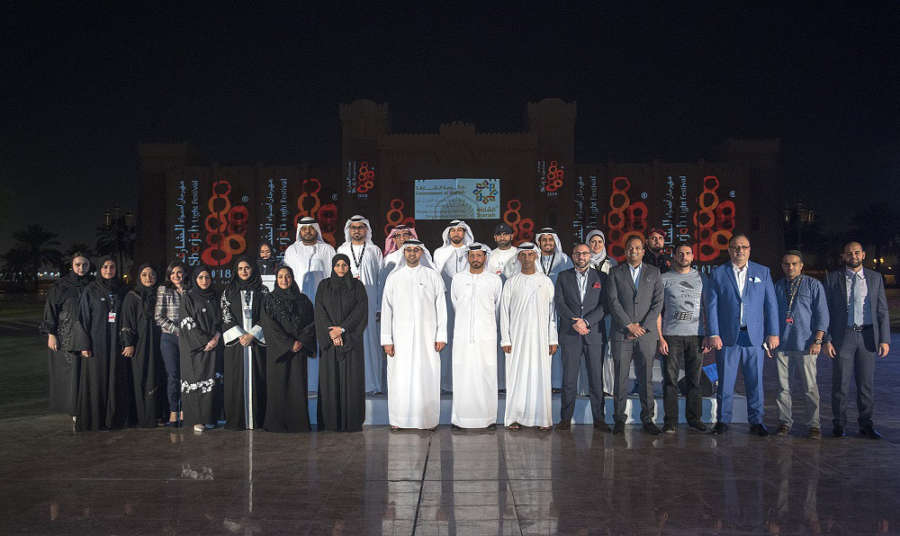 The Sharjah Lights Festival 2018 was held from February 7 to 17 across 18 locations in Sharjah. This year's festival expanded its shows to include new sites and landmarks such as Dr Sultan Bin Mohammed Al Qassimi Center; Sharjah University City Campus Avenue; the University City Hall; Sharjah Police Academy; Heart of Sharjah; House of Justice; Al Hisn Fort; Supreme Council for Family Affairs; Masjid Al Noor; Khalid Lakes; Palm Oasis; East Coast and Al Dhaid; Masjid Ammar Bin Yasser-Al Dhaid; Kalba City Municipality Council; Directorate of Human Resources, Kalba; Municipality Buildings; Khorfakkan; and Masjid Sheikh Rashid Bin Ahmad Al Qassimi.
The festival's main sponsors were Sharjah Municipality; Sharjah Police General Directorate; Sharjah Roads and Transport Authority; Sharjah Electricity and Water Authority (SEWA); the General Directorate of Civil Defense – Sharjah; Sahara Center, and Mega Mall, while Sharjah Media Incorporated was the official media sponsor.