Advertisement

The Islamic State claimed the bombings in a statement released through its news agency Amaq. The militant group said the intelligence services headquarters had been the target….reports Asian Lite News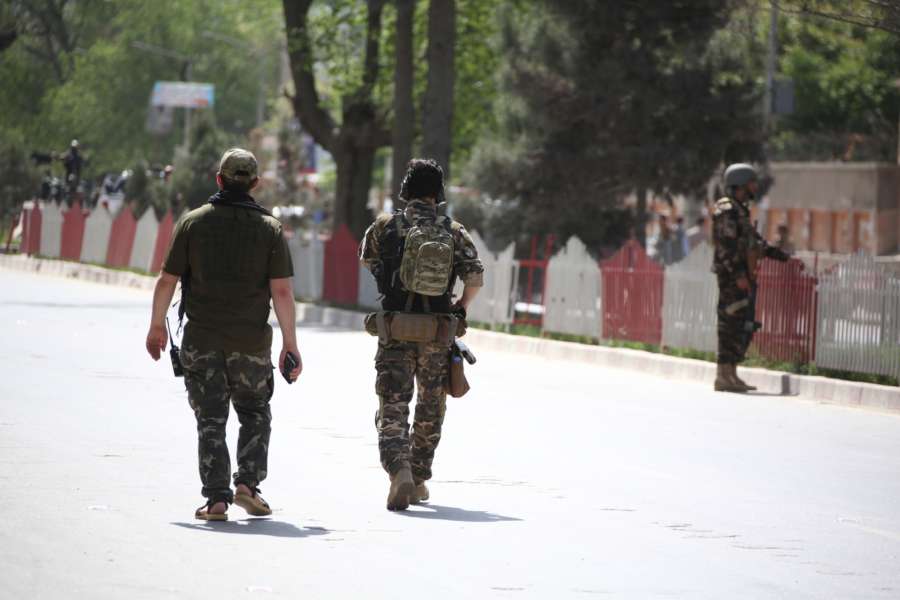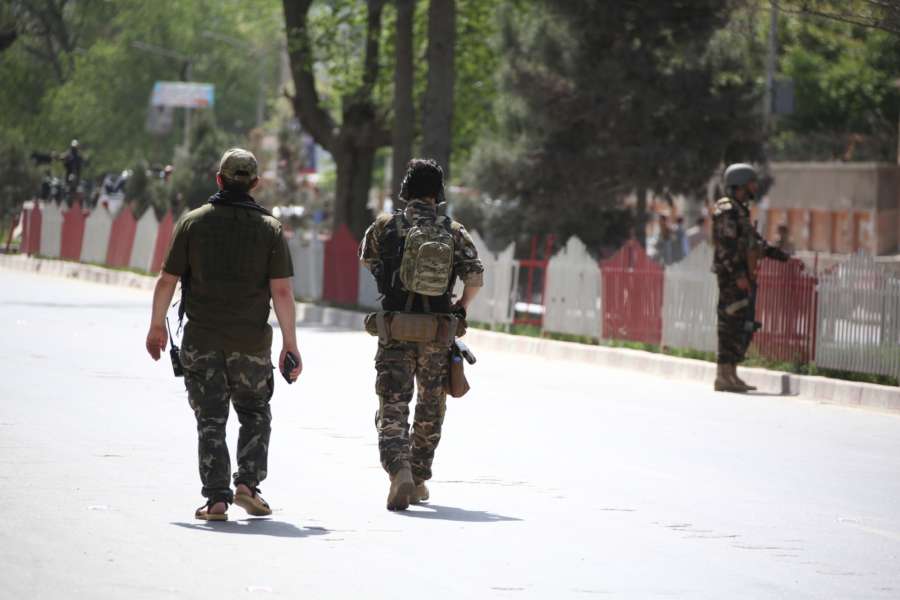 At least 25 people, including eight journalists, were killed in a coordinated double suicide bombing in the Afghan capital on Monday, according to government officials. The Islamic State militant group claimed responsibility for the attack.
A militant on a motorbike carried out the first explosion at 8 a.m. in the Shashdarak area in Police District 9 which houses the offices of Afghanistan's intelligence service, the Defence Ministry, NATO and a number of foreign embassies, prompting journalists to rush to the scene, the Afghan media reported.
A second explosion took place about 20 minutes later as a second attacker, disguised as a cameraman, detonated explosives at the site of the initial blast, targeting journalists and rescue workers at the scene, said Kabul police chief Daoud Amin.
Eight journalists and four police officers were among the dead, Interior Ministry spokesperson Najib Danish told the BBC. French news agency Agence France Presse confirmed that its photographer Shah Marai was among the dead.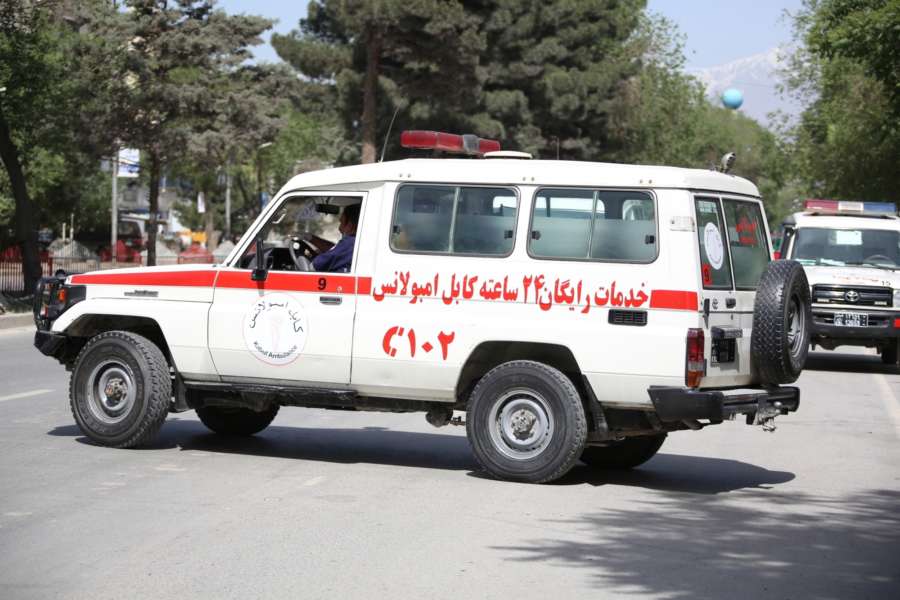 Forty-nine people were injured in the two explosions and were taken to hospitals, Tolo News cited the Interior Ministry as saying.
The Islamic State claimed the bombings in a statement released through its news agency Amaq. The militant group said the intelligence services headquarters had been the target.
Afghan President Asharf Ghani condemned the twin blasts. "Attacks targeting innocent civilians, worshippers inside the mosques, national and democratic processes, reporters and freedom of speech all are war crimes," according to a statement released by the Presidential Palace.
US Ambassador John Bass tweeted: "I condemn today's terrible Kabul attack (and) reaffirm our commitment (to) stand with the Afghan people in their fight for peace (and) security across Afghanistan. We mourn for those murdered, including the brave journalists who stand for truth in the face of violence."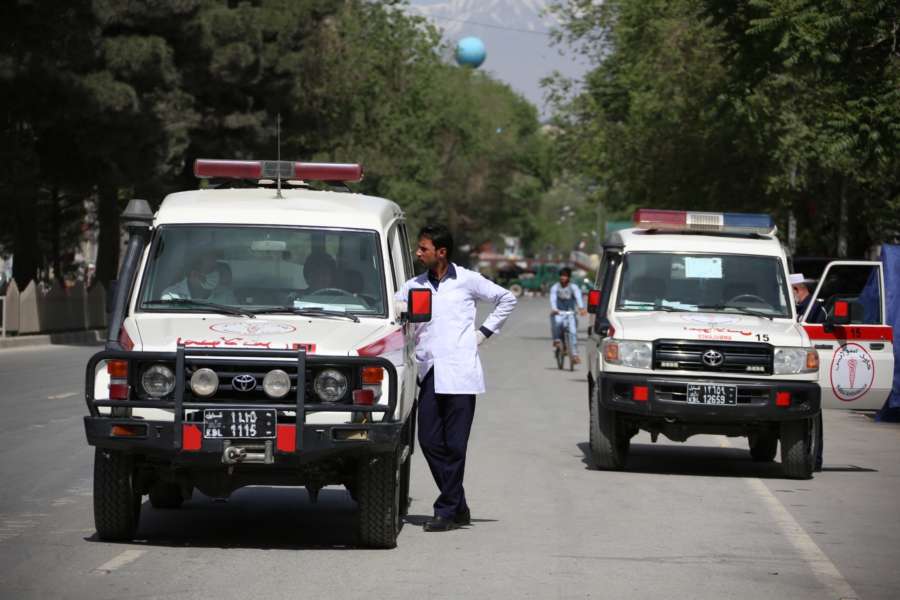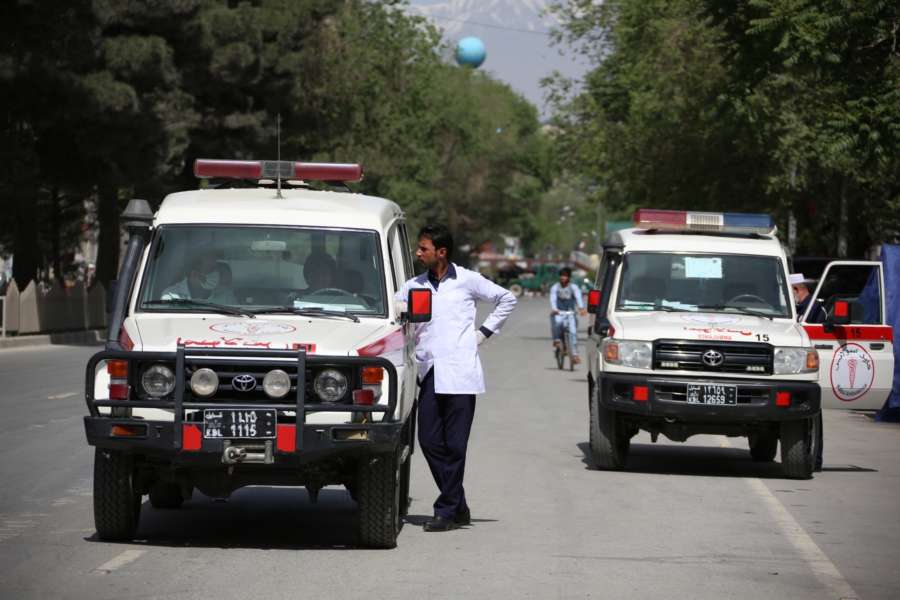 Afghanistan has seen a spate of attacks this year. Last week, six people, including two Afghan soldiers, were killed when a car bomb exploded in Afghanistan's Helmand province.
On April 22, an Islamic State suicide bomber attacked a voter registration centre in Kabul, killing 60 people.
In March, 31 people were killed during the Persian new year celebrations in an Islamic State attack near a Shia shrine in Kabul.