Advertisement

The Investor Agenda launched will support investors in accelerating and scaling-up the actions that are critical to tackling climate change and achieving the goals of the 2015 Paris Climate Change Agreement…reports Asian Lite News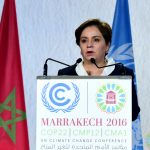 Its launch also demonstrates the significant momentum already evident, with 392 investors with $32 trillion in assets collectively under management, using The Investor Agenda to highlight climate action they are already taking and making new commitments.
Announced as part of PRI in Person and the Global Climate Action Summit, The Investor Agenda provides a way for investors to directly report actions they are taking, and scale-up their commitment to act, across four key focus areas: Investment, corporate engagement, investor disclosure, and policy advocacy.
Capturing new data, the Investor Agenda seeks over time to reflect the full breadth and scale of global investor-led action on climate change.
Bringing together and helping drive participation in a broad range of global investor initiatives, it also supports investors in taking greater action. This offers benefit to investors, in being able to better manage climate risks and capture low carbon opportunities as a result, while also scaling-up the investor-led contribution to achieving the goals of the Paris agreement.
Showcasing investor leadership on climate change will also be used as a way to inspire bolder commitment from investors and their peers, raising the bar and building on existing momentum.
"Investors are showing great leadership to promote climate action in multiple fronts. Their efforts to meet the shortfall in the financial resources required to deliver the Paris Agreement goals, and further building on engagement with high-emitting sectors are a valuable contribution," said Patricia Espinosa, Executive Secretary of the United Nations Framework Convention on Climate Change (UNFCCC) in welcoming the launch.
The Investor Agenda has already received strong support from influential investors and climate figures alike.
"Progress is on the agenda of the investment community, and today's announcement is hugely important, but this is just the beginning of an extraordinary, economy-wide transformation to low-carbon that we must achieve within a generation," said Christiana Figueres, convener of Mission 2020.
The Investor Agenda calls on global investors to accelerate and scale up the actions that are critical to tackling climate change and achieving the goals of the Paris agreement.