Advertisement

At least 64 people, including many children, were killed in a deadly blaze that engulfed a shopping mall in Russia's industrial city of Kemerovo, the Emergencies Minister said on Monday….reports Asian Lite News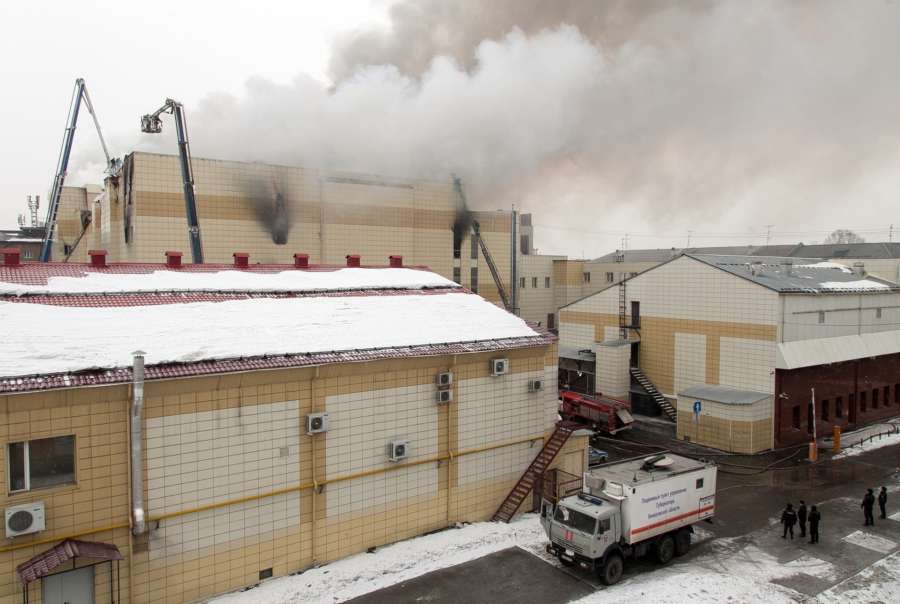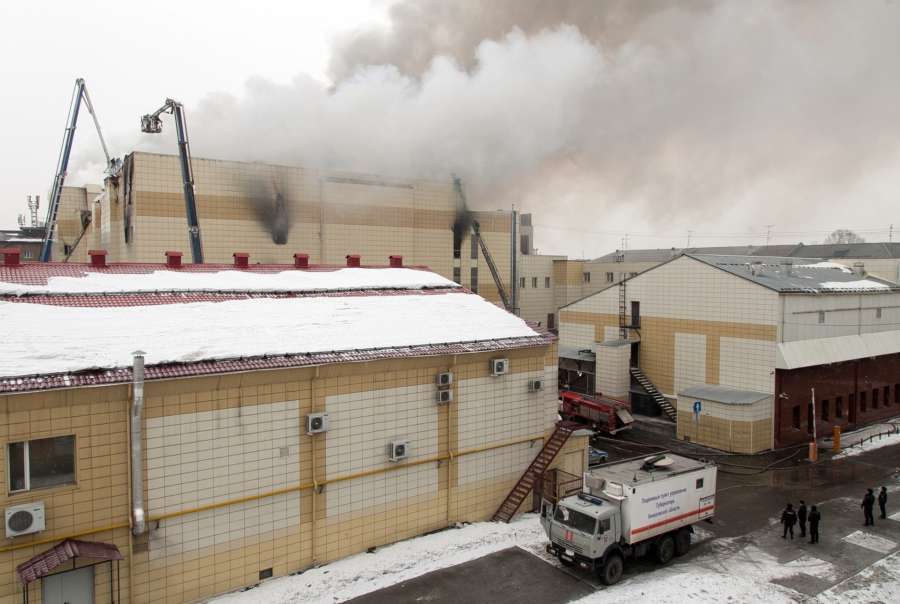 The inferno ripped through the top floor of the four-storey Winter Cherry commercial complex on Sunday afternoon in Kemerovo, located in southern Siberia around 3,000 km east of Moscow. Many of the victims were children as the mall's shops, cinema and bowling alley were packed due to school holidays.
Emergencies Minister Vladimir Puchkov confirmed the death toll and said six bodies were yet to be recovered, TASS news agency reported.
A video posted on social media showed people jumping from windows to escape the flames. "According to preliminary information, the roof collapsed in two cinemas," Russia's Investigative Committee (ICR) said in a statement.
The fire was extinguished but Puchkov said that the rubble started to smoulder due to the multilayer floorings in the building. Firefighters said smoke was billowing out and the remaining structures were at risk of collapse. Some 1,500 square metres of the 23,000 square metre mall were destroyed.
The region's deputy governor Vladimir Chernov was quoted as saying the fire probably began in a children's trampoline room. "The preliminary suspicion is that a child had a cigarette lighter which ignited foam rubber in this trampoline room, and it erupted like gunpowder," he said.
However, Rossiya 24 TV, a national broadcaster, said an electrical fault was the most likely cause.
Two witnesses told the BBC that they had seen the fire blazing in the trampoline room on the fourth floor but had not heard any fire alarm. Witness Anna Zarechneva said "a woman burst into the cinema during the film and shouted 'Fire! Fire!', and we started running out".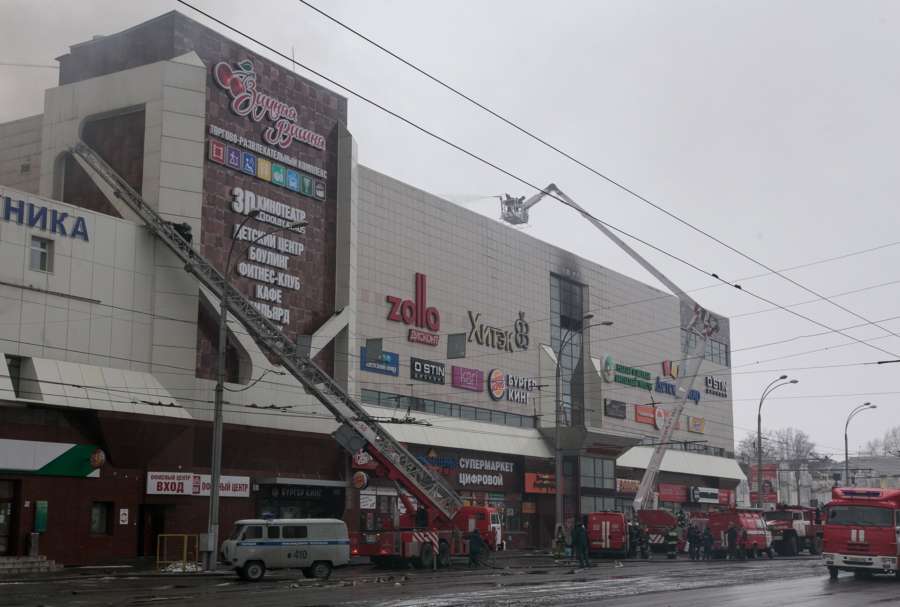 "The lights didn't come on in there to help us escape… no alarm bells were ringing. I only heard an alarm when I reached the first floor," she said.
The most serious case was of a 11-year-old boy whose family died in the fire, Health Minister Veronika Skvortsova said. He reportedly fell from the fourth floor and was in intensive care with multiple injuries.
The Emergencies Minister said firefighters and emergency services were risking their lives in the rescue efforts as the mall's infrastructure was severely damaged.
Svetlana Petrenko, spokesperson for ICR, said four people had been detained in connection with an investigation into the fire. Russian Deputy Emergencies Minister Vladlen Aksyonov said: "Two out of three cinema halls caved in from the fourth to the third floor of the building."
A group of children from a school in Terescevsky were at a movie theatre near the centre of the blaze. According to local KP News, some of the trapped children called their families from inside the theatre.
"Tell mom that I loved her. Tell everyone that I loved them," a 12-year-old girl told her aunt before her phone switched off.