Advertisement

PreetiSuri , winner of Mrs India UK Universe 2018, launched a new campaign to empower women…reports Asian Lite News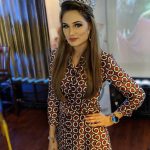 "I believes that small steps lead to greater changes," Preeti told Asian Lite.
Lakshmi Kaul, head of Confederation of Indian Industries (CII) in London, addressed the second #unite2empower in London. She encouraged the audience to become entrepreneurs and grab the opportunities.
"I'm a philanthropist and truly inspired by Michelle Obama," said Priti. "Michelle says 'When you've worked hard, and done well, and walked through that doorway of opportunities, you do not slam it and shut behind you. You reach back and you give other folks the same chances that helped you succeed."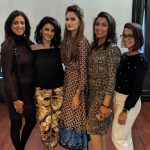 "So having these thoughts in my mind, I took an initiative and started my campaign #unite2empower is to celebrate womanhood by developing more & more confident, self-reliant & dynamic women around us, so that they can make right choices in life and reach one step closer to achieve their dreams."
Empowerment of women is a necessity to establish a civilised and advance society, since it enhances both the quality and the quantity of human resources available for development.During the 1st and 2nd event of campaign #unite2empower, Preeti and her team supported other women, shared stories and made the women realised that YOU are important!
Preeti is going to Mrs Universe 2018 going to be held at Philippines in December 2018. She will represent all married Indian and British Indian Women in United Kingdom and in India.