Advertisement

Parvathy Baul, the winner of a prestigious national award who has taken the genre to 42 countries, is working to set up an archive at Santiniketan in West Bengal's Birbhum district to preserve it for prosperity… reports Asian Lite News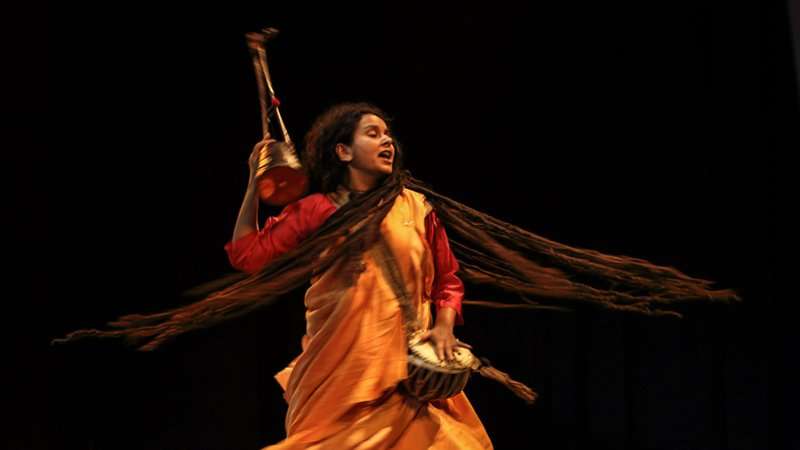 She belongs to a group of mystic minstrels whose works have had a profound impact even on Nobel laureate Rabindranath Tagore. Very little of this vast body of work has been annotated as it has been largely handed down from generation to generation. Now, Parvathy Baul, the winner of a prestigious national award who has taken the genre to 42 countries, is working to set up an archive at Santiniketan in West Bengal's Birbhum district to preserve it for prosperity.
"My guru (teacher) Sanatan Das Baul was a great composer who never craved for recognition. The Baul archive was his vision. I am only fulfilling his dream by planning to collect all the works on Baul that can be found in various libraries and other places around the world," Parvathy Baul, 62, explained in an interview with IANS.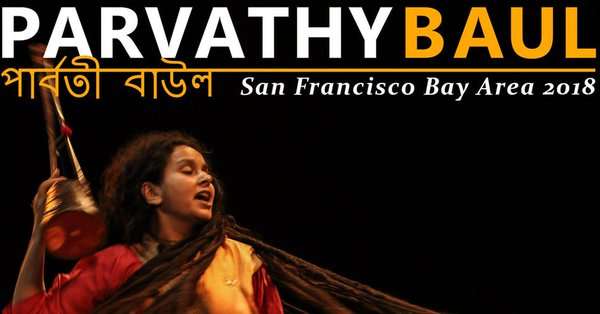 "This would be beneficial for future reference and also help in preserving the tradition dating back to the 8th century," Parvathy Baul, who received the Sangeet Natak Akademi award earlier this year, added.
Displaying humility, happiness and pride over the recognition, the Baul singer said: "I was boarding a flight from Romania when I got the news. I was very happy to know about the award as this recognition is for the entire Baul community and my gurus — Sanatan Das Baul and Shoshanko Goshai."
Baul tradition is classified in the folk genre with deep roots in Hinduism, Turkish Sufism and Buddhism. It gained popularity in undivided Bengal, when these mystic minstrels, sang and danced around, propagating the truths of life.
However, Parvathy feels that Baul Sangeet is much more than folk music.
"Baul Sangeet is a way of life, talking about deep philosophies and Baul practitioners expressing them in simple language," she said.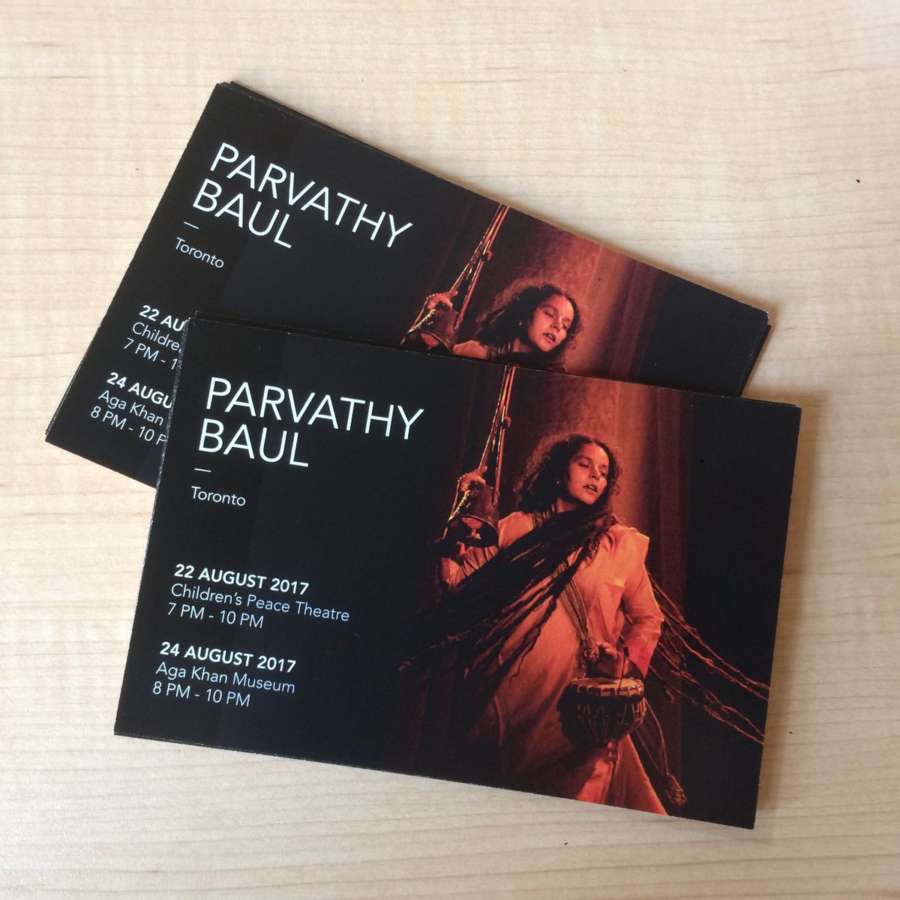 Parvathy, daughter of an engineer, grew up in a modern environment in Cooch Behar district. She encountered a Baul singer onboard a train, and hearing him, was "almost transported to another world" and decided to follow their path.
"Our body is the microcosm of the Universe; hence we must look for the truth within. There is also a lot to learn from the environment and activities surrounding us," explained the Baul guru.
Today, she runs an ashram with 40 disciples, who also practice organic farming which is also a part of their 'Sadhana', she explained, adding "in this way, the ashram would be self-sufficient".
Asked about how the disciples are taught or trained, she said: "It cannot be taught; it is a discipline that one has to accept with love. One should have a genuine dedication and a one-minded quest for the art. It is not a career; it is a practice, an understanding and has deeper philosophies attached to it."
Married to Ravi Gopalan Nair, from Thiruvananthapuram, she elaborated on the true meaning of a union. "In our culture, we are not married to each other, we are married together to Lord Krishna and hence promise to work together till the time we are in this world. Our life partner is a co-traveller, serving for a cause. The aim is to do something meaningful in the journey of life."
In her 25 years of practice, she has realised that the Baul tradition had so many women but there is hardly any record of the roles they played.
"There were so many women but they were too humble to come up with their names. So I feel women are more inclusive than men and must be encouraged further. I am organising the third edition of the Taantidhatri Festival, an International Festival of Women's Performing Arts, in Kolkata to encourage all women from various walks of life."
The storyteller-cum-performer urges everyone to sing, as the "healing power of music washes away stress".
To that extent, Parvathy's performance with her long dreadlocks twirling around, playing instruments like the Ektara and Duggi, tapping her anklets and singing is quite riveting and spiritual.
She is trained in Hindustani classical music, Kathak and the visual arts. Her works like "Tai ami gour bole daki", "Kichhu din mone mone", are spell-binding.
The doyen of Baul music feels that translation of works like "Lalon Shah Fakeer Ke Geet" can be beneficial to spread Baul culture among the Indian population, adding that one who truly appreciates Baul must try to learn it.
The essence of Baul is 'Sabdo Gaan' (words of wisdom) which hints at the importance of language used by the composers, she said.
Parvathy explained that travelling is a learning experience. "Visiting a place, staying there, eating and everything else, teaches a lot as you are living those moments. We believe in Lord Krishna so we love everything and believe in spreading love."
"I am happy that there are some great singers and music connoisseurs who appreciate our work and are working to keep it alive," she added.
She feels that the younger generation that loves Baul culture "has the same talent and dedication to adopt and attain the discipline that is needed for 'Sadhana'.