Advertisement

Jalpaiguri town in North Bengal is ecstatic over its resident Swapna Barman, daughter of a van rickshaw puller, becoming the first Indian woman to achieve a top podium finish in the gruelling heptathlon event at the Asian Games… reports Asian Lite News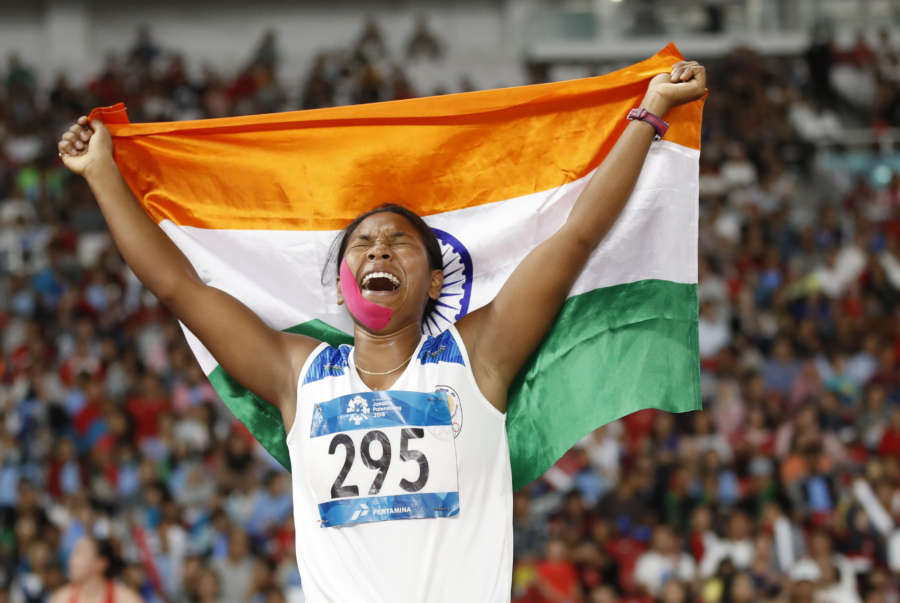 Soon after Swapna scripted history by clinching the gold at the 18th edition of the continental meet in Jakarta, people rushed outdoor, sweets were distributed, and many thronged her non-descript residence at Ghoshpara.
Her mother Basana could barely speak after getting the good news.
Praying since afternoon for the success of her daughter, an animated Basona had stayed away from all the action, locking herself in the Kali temple built for her by Swapna only.
"I did not watch her perform. I was praying since 2 in the afternoon. This temple is made by her only for me. I believe in Goddess Kali a lot. When I got the news, I could not control my emotions," Basona told IANS from Jalpaiguri.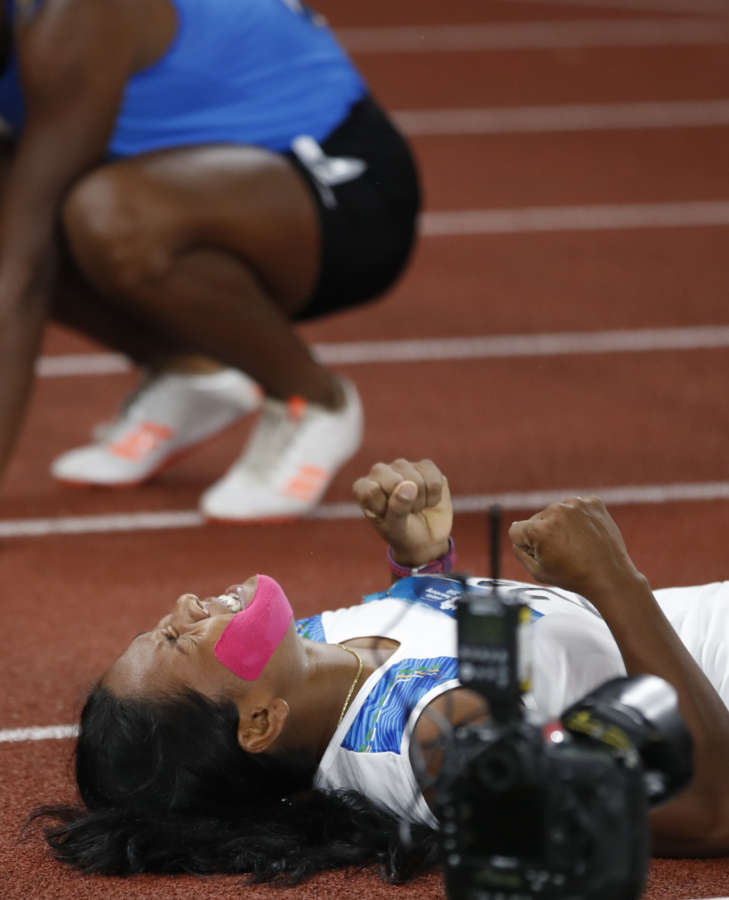 Swapna's father, Panchanan Barman was a van rickshaw puller but has been bedridden for the last few years due to old age problems.
"It was not easy for her. We could not meet her expectations all the time. She would never complain," added Basona in an emotionally choked voice.
Swapna often had a tough time finding the right competition shoes that would fit her as she was born with six toes in both feet.
The extra width of her feet makes landing painful and shoes wear out quickly.
She found it difficult to meet the expenses of her equipment, said childhood coach Sukanta Sinha.
"I was her coach from 2006-2013. She comes from a very poor family and could barely meet the expenses of training. I saw a spark in her when she was in the fourth standard. I started training her," said Sukanta who could not get past the state level himself, his best being a third place finish in triple jump in a inter district meet in Bengal in the 1980s.
"She was extremely stubborn and that worked in her favour. We at Raikot Para Sporting Association club supported her with all the equipment and shoes. Today I cannot express in words how happy I am," he added.
Swapna had finished fifth with a total of 5178 points on debut at the Asian Games four years ago in Incheon as a teenager.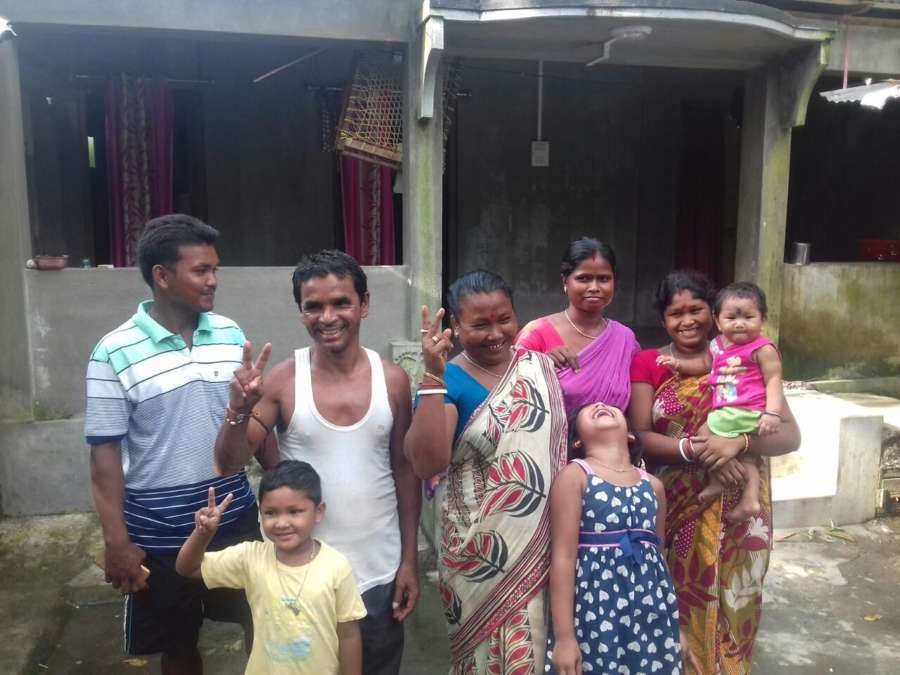 She sparkled at the Asian Athletics championships last year, where she bagged the gold.
The heptathlon is a seven-event contest which covers a range of track and field events and is spread over two days.
The first day comprises 100m hurdles, high jump, shot put and 200m, while day two has long jump, javelin and 800m.
(Debayan Mukherjee can ve contacted at debayan.m@ians.in)