Advertisement

Alleging that the ruling Bharatiya Janata Party (BJP) and its followers lose no opportunity to denigrate Jawaharlal Nehru, Congress MP Shashi Tharoor has stated in a new edition of his 2003 book "Nehru: The Invention of India" — scheduled to be launched by Sonia Gandhi — that accusing India's first Prime Minister of "every conceivable sin" is like "throwing pebbles at a mountain"…reports Asian Lite News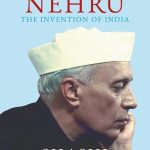 "They cannot even begin to dent the scale of his contributions to India. The truth is that Jawaharlal Nehru's extraordinary life and career is part of the inheritance of every Indian. His impact on India is too great not to be re-examined periodically. His legacy is ours, whether we agree with everything he stood for or not. What we are today, both for good and for ill, we owe in great measure to one man," Tharoor writes.
He describes Nehru as "a moody, idealist intellectual who felt an almost mystical empathy with the toiling peasant masses; an aristocrat, accustomed to privilege, who had passionate socialist convictions; an Anglicised product of Harrow and Cambridge who spent over 10 years in British jails; an agnostic radical who became an unlikely protégé of the saintly Mahatma Gandhi" and contends that for the first 17 years of India's independence, Jawaharlal Nehru's stature was so great that India seemed inconceivable without him.
Following is an extract from the new Introduction of the book where the author explains Nehru's contribution in constructing India's democracy:
It was by no means axiomatic that a country like India, riven by so many internal differences and diversities, beset by acute poverty and torn apart by Partition, would be or remain democratic. Many developing countries found themselves turning in the opposite direction soon after independence, arguing that a firm hand was necessary to promote national unity and guide development. Upon the Mahatma's assassination in 1948, just five months after Independence, Nehru became the keeper of the national flame, the most visible embodiment of India's struggle for freedom.
Gandhi's death could have led Nehru to assume untrammelled power. Instead, he spent a lifetime trying to instill the habits of democracy in his people — a disdain for dictators, a respect for parliamentary procedures, an abiding faith in the constitutional system. He himself was such a convinced democrat, profoundly wary of the risks of autocracy, that, at the crest of his rise, he authored an anonymous article warning Indians of the dangers of giving dictatorial temptations to Jawaharlal Nehru. 'He must be checked,' he wrote of himself. 'We want no Caesars.' And indeed, his practice when challenged within his own party was to offer his resignation; he usually got his way, but it was hardly the instinct of a Caesar.
As Prime Minister, Nehru carefully nurtured the country's infant democratic institutions. He paid deference to the country's ceremonial presidency and even to its largely otiose vice-presidency; he never let the public forget that these notables outranked him in protocol terms. He wrote regular letters to the chief ministers of the states, explaining his policies and seeking their feedback. He subjected himself and his government to cross-examination in Parliament by the small, fractious but undoubtedly talented Opposition, allowing them an importance out of all proportion to their numerical strength, because he was convinced that a strong Opposition was essential for a healthy democracy. He took care not to interfere with the judicial system; on the one occasion that he publicly criticised a judge, he apologised the next day and wrote an abject letter to the Chief Justice, regretting having slighted the judiciary.
And Nehru never forgot that he derived his authority from the people of India; not only was he astonishingly accessible for a person in his position, but he started the practice of offering a daily darshan at home for an hour each morning to anyone coming in off the street without an appointment, a practice that continued until the dictates of security finally overcame the populism of his successors.
It was Nehru who, by his scrupulous regard for both the form and the substance of democracy, instilled democratic habits in our country. His respect for Parliament, his regard for the independence of the judiciary, his courtesy to those of different political convictions, his commitment to free elections and his deference to institutions over individuals, all left us a precious legacy of freedom.
Nehru's opening remarks when he moved the motion at the newly established Constituent Assembly on 13 December, 1946, gives us a view of the immense pressure and responsibility he placed on himself to ensure that the embodiment of his democratic vision for the country responded fittingly to the situation and did justice to its enshrinement in the process of Constitution-making. He had to preserve the "past" idea of India and march towards the "future" idea of India…
The American editor Norman Cousins once asked Nehru what he hoped his legacy to India would be. "Four hundred million people capable of governing themselves," Nehru replied. The numbers have grown, but the very fact that each day over a billion Indians govern themselves in a pluralist democracy is testimony to the deeds and words of this extraordinary man and the giants who accompanied him in the march to freedom.