Advertisement

In her speech during a business forum, Cecilia Malmstrom highlighted the importance and growth of the Asian market and said that the progress of forging interregional agreements between the EU and ASEAN is moving forward….reports Asian Lite News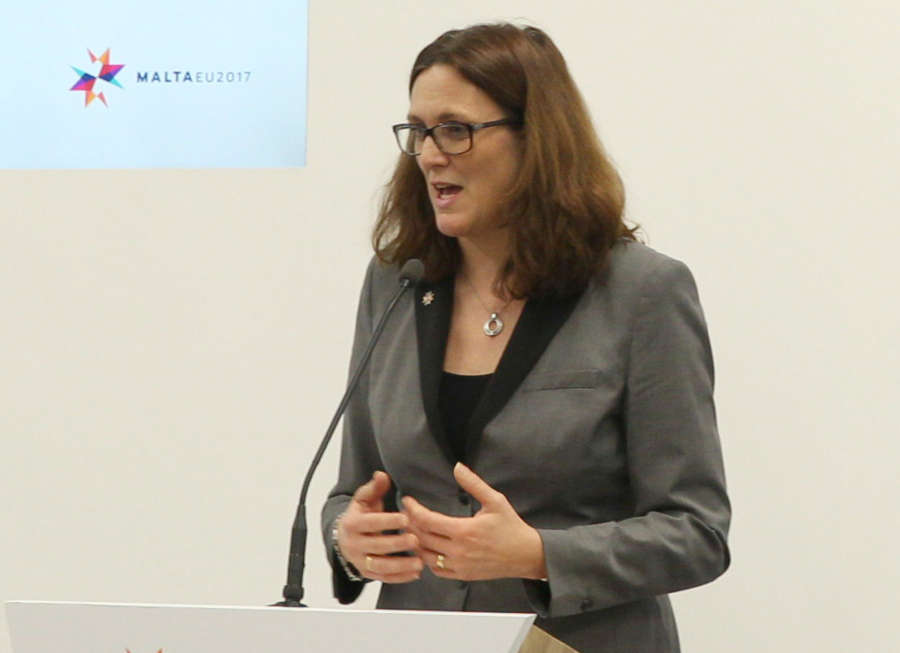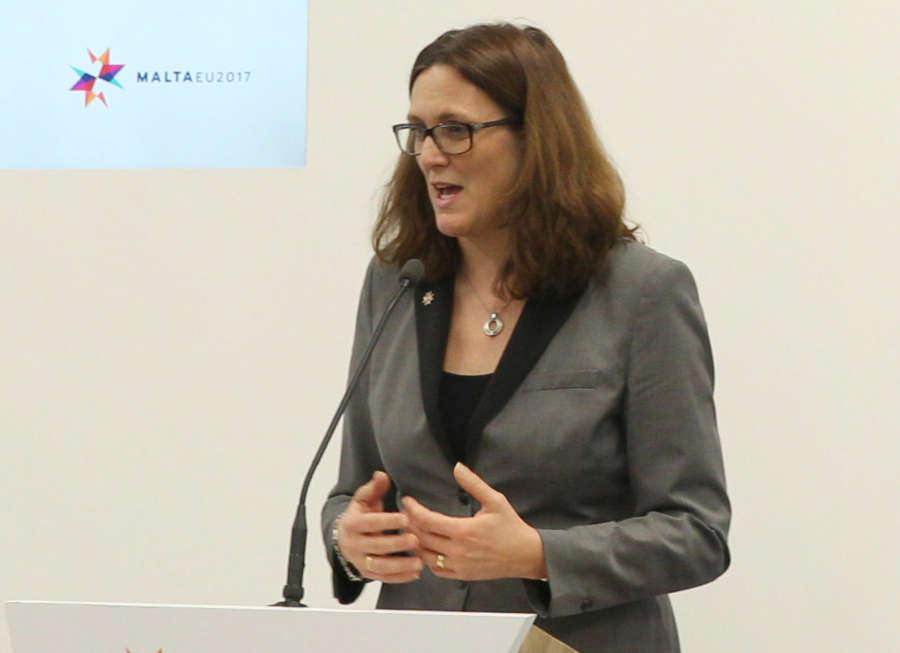 The European Union Commissioner for Trade on Friday met with her counterparts from the Association of Southeast Asian Nations (ASEAN) in Singapore to strengthen ties in trade and investment between both blocs.
In her speech during a business forum, Cecilia Malmstrom highlighted the importance and growth of the Asian market and said that the progress of forging interregional agreements between the EU and ASEAN is moving forward.
Malmstrom and the Southeast Asian trade ministers also seek to advance negotiations on possible trade agreements.
During the two-day visit, the European Commissioner for Trade will also meet in Singapore with European entrepreneurs working in the region.
Headquartered in Jakarta, the ASEAN was founded in 1967 and is composed of Myanmar, Brunei, Cambodia, Indonesia, Laos, Malaysia, Singapore, Thailand, Vietnam and the Philippines.
With a population of more than 630 million people, the regional bloc estimates that it will be the world's fifth largest economy by 2020 and the fourth by 2050, in addition to being part of international trade agreements with the major powers.