Hima's historic gold rejuvenates sleepy Assam village… reports Asian Lite News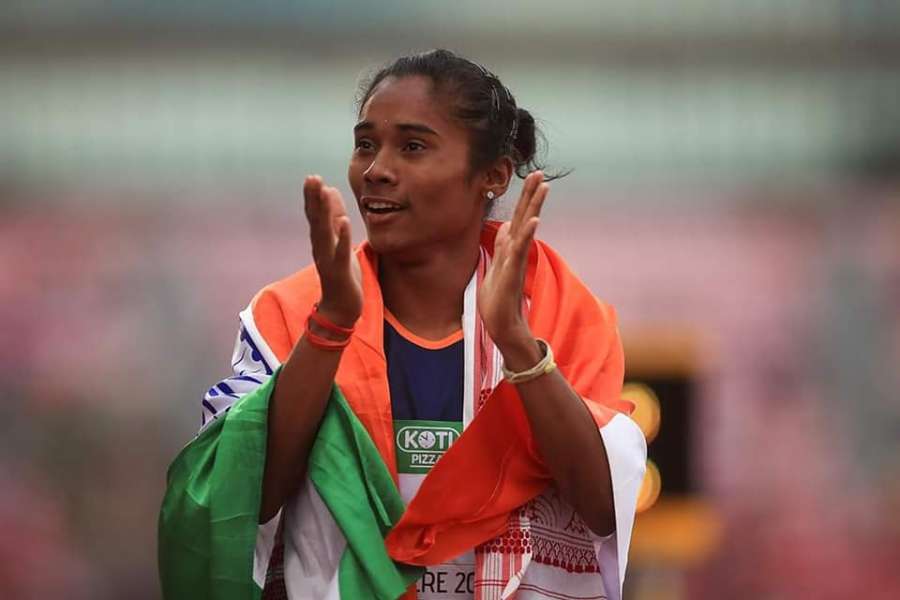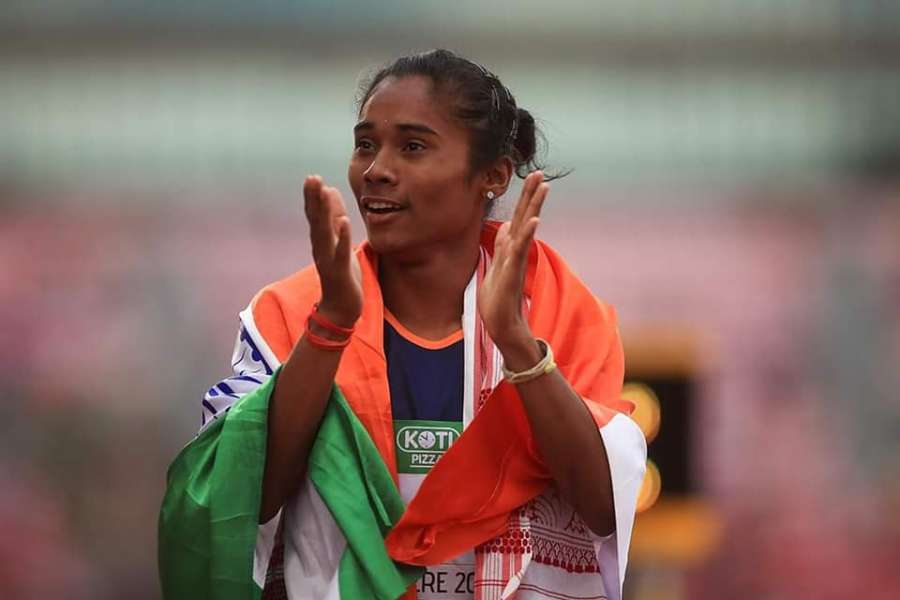 Not many in the country would have been familiar with Kandhulimari village in Dhing — a small town situated approximately 20 kilometers from Nagaon district headquarters, narrowed by a land-eating Brahmaputra — until 18-year-old sprinter Hima Das scripted history by clinching a 400 metres gold at the IAAF World U-20 Championships at Tampere in Finland last week.
Back in my native Nagaon for a week's break, with the monsoon at its peak, it was another lazy day when this correspondent woke up to the news of Hima's golden feat even as the locals erupted in joy and all roads leading to Dhing were choked — after all, Hima became the second Assamese athlete after Bhogeswar Baruah to win an international gold medal.
Baruah had clinched the yellow metal in the men's 800m event at the Bangkok Asian Games, way back in 1966 and had once lamented if he would live to see another Bhogeswar but felt glad that he was proved wrong.
"We have someone better," the 77-year-old said when asked about Hima's feat.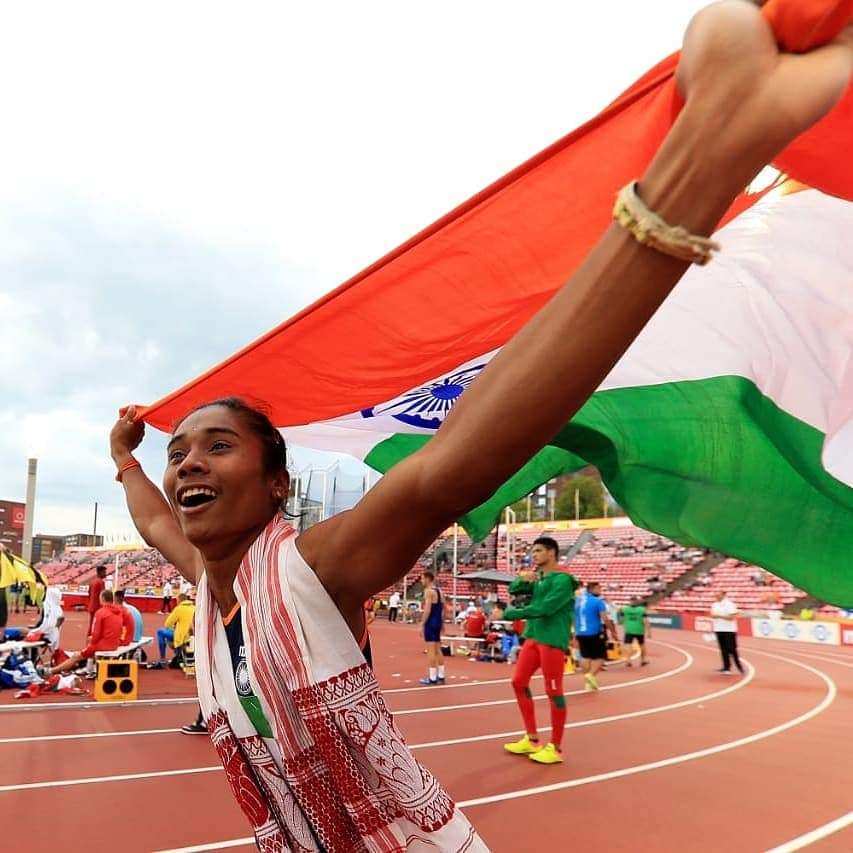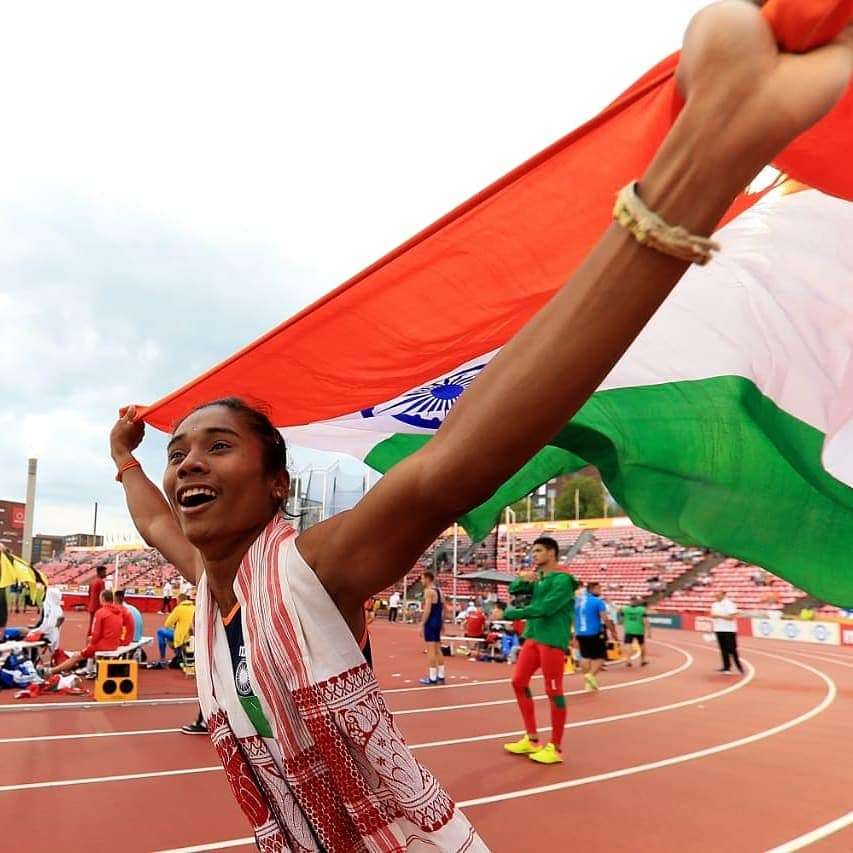 Somehow after battling the traffic for an hour or so, I managed to reach Kandhulimari, one of the five Assamese villages on the eastern edge of the mighty Brahmaputra where Hima was born to rice farmers Ranjit Das and Jonali Das.
The village, with a population of around 5,000, wore a festive look notwithstanding the showers from the heavens, with the locals playing the dhol, taal and gogona (musical instruments mostly used during Bihu celebrations), and many offering prayers at the local 'Naamghar' (temple).
Hima's old Assam-type house at No. 3, Kandhulimari village, was thronged by hundreds of locals even as the 18 members of the joint family were still to come to terms with the historic feat of the teenager the previous night — marred by a power cut which prevented them from savouring her moment of glory.
"Hima called up her mother at around 9 p.m. on Thursday night and said that her event would start in a couple of hours, we all were eager to watch it on television but then there was a four-hour power failure," her aunt, Puspalata told IANS.
"We woke up to the news that she won the gold and couldn't stop our tears, as the village erupted in joy. We were all quite sad that she failed at the (Gold Coast) Commonwealth Games, but she has a never-say-die attitude and finally succeeded. This is just the start," she added.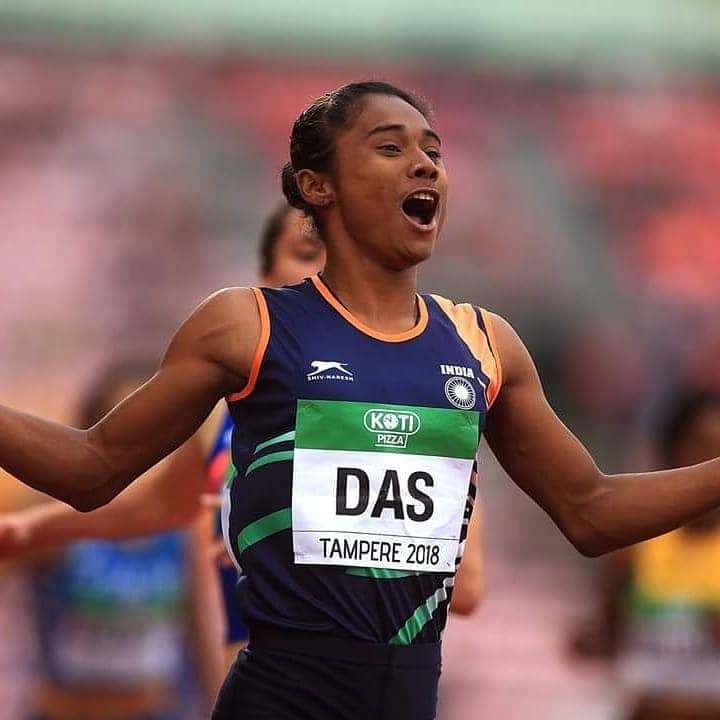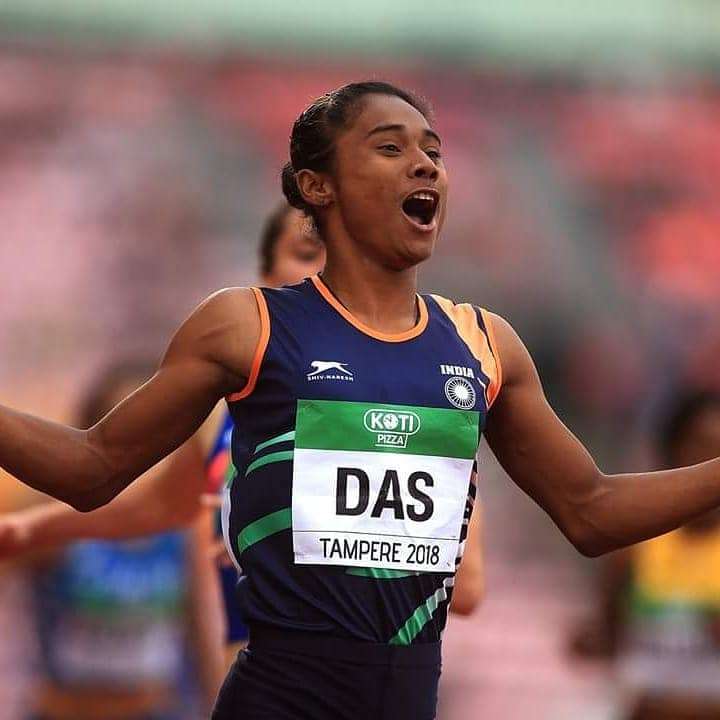 Recalling Hima's childhood, her mother Jonali said the athlete had always been a competitive character and hated losing. Elaborating on an incident when Hima's request for a lift back home from her school was ignored by a passenger vehicle driver, she challenged the driver and beat the vehicle to her home, situated two kilometres away.
Jonali further said that her daughter would practice running before dawn at the local grazing ground, around 50 metres from their house as the villagers let their cattle loose post sunrise.
Hima took to athletics when she was nine under her father's tutelage and continued doing so till Samsul Hoque, the sports teacher at Dhing Nobodoy Vidyalaya, noticed her at an inter-school competition in which Hima, then a Class IX student of Dhing Public School, had participated.
Hoque had then spotted the talent in the youngster and he introduced her to the district and state selectors, as she went on to train under Nipon Das in Guwahati for the past 17 months and the rest is history.
Besides her sporting abilities, the teenager has leadership skills too and she displayed that in style when she led a group of local women in dismantling an illegal liquor outlet at Auni-Ati, a nearby village.
The owner of the outlet dragged her 52-year-old father to court but, he appeared unperturbed and said: "The case is going on but am not at all worried. After all, my daughter hasn't done anything wrong. I am proud of her and her feats."
Assam Chief Minister Sarbananda Sonowal met Hima's parents on Tuesday and announced that she will be appointed the state's first sports ambassador, besides felicitating the sprint queen with Rs 50 lakh award at a state-level programme after her return.
The Assam Olympic Association (AOA) and Assam Athletics Association (AAA) had earlier announced Rs two lakh each for the teenager even as tributes from across the world continue to pour in.