Advertisement

Following my initiation into a quest of spiritual aspects of my life, in a more rigorous manner than before, I have awakened to the realisation that there are so many things in my life that I take for granted. I have since, endeavoured to be more sensitive to and grateful for the little things that go unnoticed in wake of the bigger things.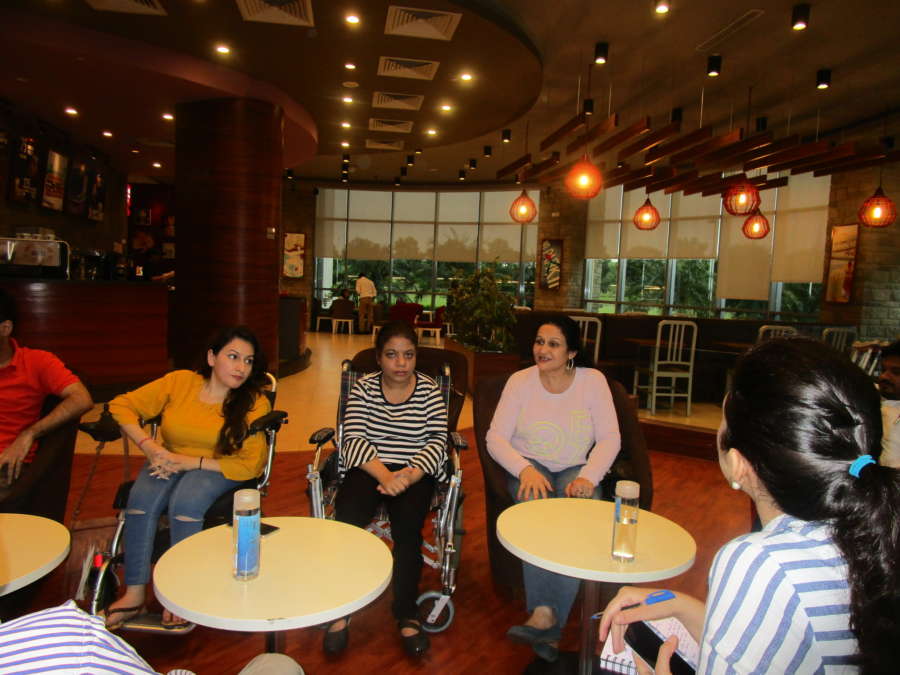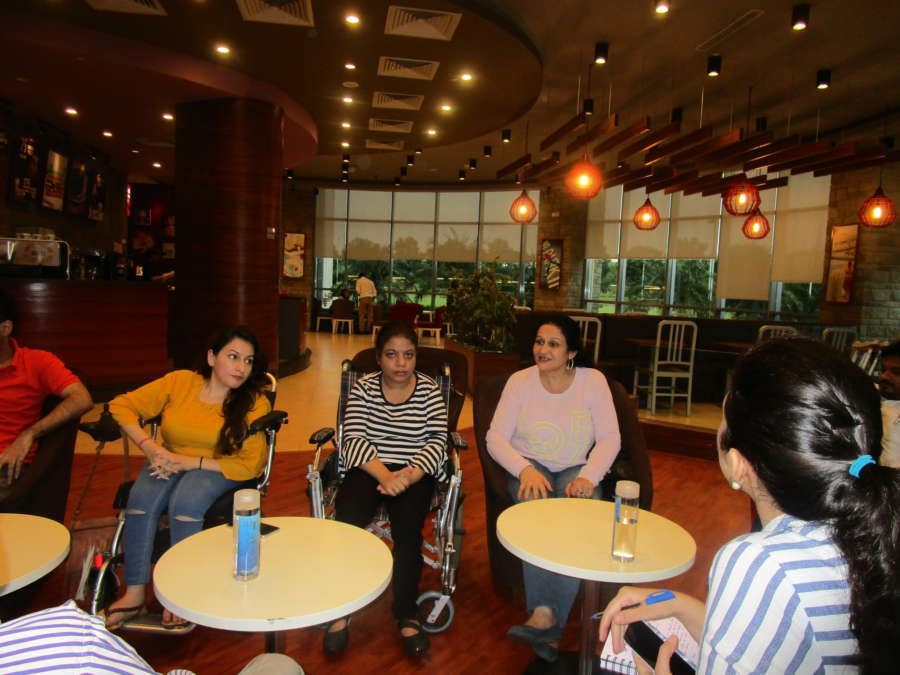 It was one such moment of deep gratitude for me, when I attended the 'Conversation over Coffee' meet-up for specially-abled persons and their families, organised by Anita Sharma of Drive on My Own. The initiative Drive on My Own is born out of Anita's need to be able to drive independently, the affliction of polio not coming in her way. After many successful attempts at teaching other specially-abled persons to drive on their own, and winning a car rally, Drive on My Own, organised its first meeting to commence a dialogue on the effects of different physical abilities on the persons themselves and their near and dear ones.
The meeting was attended by quite a few enthusiasts, as is evident from the pictures, who were not only specially-abled themselves or their family members, but also a few others who came to express their empathy and solidarity with the special ones.
I was made aware of the needs for specially-abled when I lived in the UK for a year. It was a new thing for me to find ramps, modified toilets, special parking spaces, special seating in buses, wheel-chair escorts at busy airports, and  so on. I realised the immense extent of inclusivity practiced by the society not only in letter but also in spirit. In India, the regulations are sure in place but not enforced, so as to bring about such an inclusivity. A reason for many talented yet tormented, specially-abled persons to move abroad to societies accommodating them in a much better manner. An enticement for many of the participants of the meet-up, as they concurred.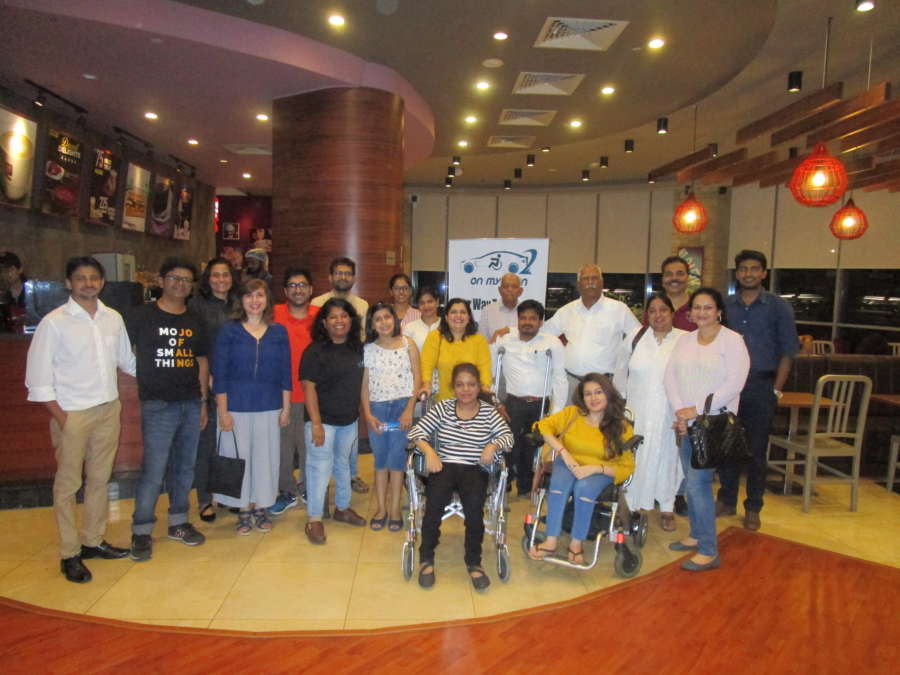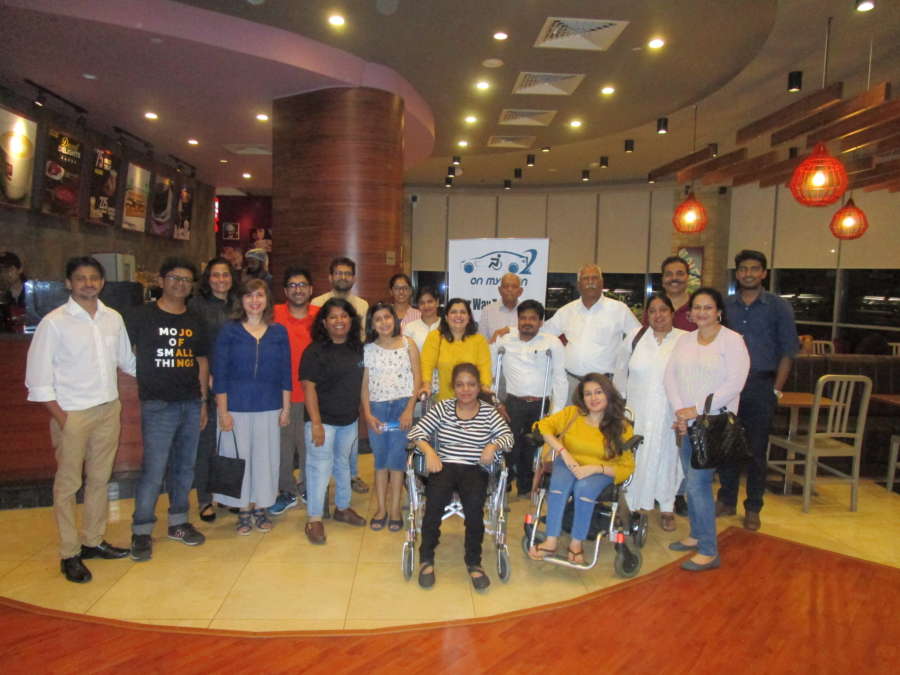 I felt and so did Anita, with whom I chatted up later, that there were undercurrents of stifled bitterness. The hesitation to talk openly about the real issues, was probably because it was the first meeting and matters of such sensitive nature come out either in private or after a long association. It is also a pointer to the stigma and pity attached to physical challenges in Indian society.
The exceptional aspect of the gathering was the upbeat vibe of the people. The motivation, enthusiasm, and happiness seemed to be rubbing off on one from the other. A mother who had accompanied her specially-abled child remarked that the meeting was like a sacred congregation – 'satsang'.
I feel that the meet-up was the first step in bringing to the space of public dialogue, the issues faced by specially-abled people in India. This I believe, is the precursor to the much needed change in our society and its perception of such people.
Anita shared that many more such meet-ups are on the anvil with those in Delhi, Indore, Jaipur, and Amritsar coming up in the near future.
It is the need of the hour that Indian society too awakened to the needs of these specially-abled persons, to involve them in creating a progressive and universal structure that nurtures all and benefits from everyone's participation.