Advertisement

As India seeks to reap its demographic dividend and foster innovation and skills for its aspirational young, Australia's global UNSW university is keen to step up its engagement by forging a strategic partnership and become the country's pre-eminent destination for Indian students and research partners…reports Asian Lite News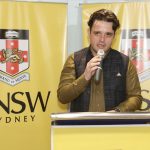 The University of New South Wales (UNSW) in Sydney, ranked 45th in 2018 QS World University rankings, is looking at opportunities to build landmark research and education partnerships in India amid efforts by the Indian government to improve both quality and access of higher education.
UNSW has an investment portfolio of AUS$1 billion to attract up to 1,000 academics from across the world over the next decade to ensure it is positioned as "a globally leading institution of higher learning".
Its 2025 strategy seeks to reinforce pillars of "strong teaching and robust research" with a plan to rope in the best 5-10 per cent researchers from around the world, including from emerging economies like India.
Laurie Pearcey, Pro-Vice-Chancellor (International) at UNSW, told IANS that the 2025 strategy is based on the pillars of academic excellence, social engagement and global impact.
"As part of our strategy across all three pillars, India is such an important and an obvious partner for the university to focus on," he said.
UNSW opened its India Centre in New Delhi in July this year as part of its efforts to build a strong presence in the country and strengthen India-Australia relations.
"To build engagement with India in the long-term, it is essential that we become part of the academic and research ecosystems and be an active partner in building India's intellectual and social capital," Pearcey told this visiting IANS correspondent.
He said when the university launched its India strategy three years ago, it had around 300 Indian students. "Today, we have close to 1,200, and we see that growth set to intensify. We intend to have 4,500 Indian students by 2025," he said, adding that there will also be an increase in tie-ups and partnerships.
As part of its increased India focus, the university has started the Future of Change India Scholarships.
Pearcey said education has been identified by the Australian government as a flagship sector to guide the next wave of the bilateral relationship with India.
"So the timing of government's economic strategy really coincides beautifully with everything we are doing at UNSW," Pearcey explained.
He said the possibilities in India are really unlimited as it has the world's most rapidly growing economy in terms of GDP and also offers phenomenal social challenges at the same time.
"India is a place that really offers everything. We see a country which is able to offer something that's really quite extraordinary," Pearcey said.
Amit Dasgupta, UNSW's India Country Director, said that the university pays a lot of attention to the twin pillars of teaching-pedagogy and research and there is no compromise between the two unlike in many institutions.
"At UNSW there is a focus on how do we transform lives, how do we create a just society? A just society impacts many things — from health, inclusion and economic areas — that guide UNSW's collaboration with India in a variety of development areas," Dasgupta told IANS.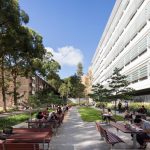 The areas of collaboration include public health, sustainable building policies, solar energy and e-waste management.
Dasgupta said about half of the 3,000-plus faculty at UNSW is from outside Australia and that makes it a truly global university.
"Additionally, students from 130 countries provide a multicultural experience that is hard to match. Exposure of this kind is not offered even in the best of Indian colleges and universities," he pointed out.
Pearcey buttressed this, saying UNSW is "Australia's global university since 1952" when it welcomed the first cohort of international students. Today, It has over 21,000 international students.
Dasgupta, who is a former diplomat, said even with high demand for quality education in India, there are not enough seats. "Whether it is the IITs or other institutions, the student intake has an upper limit and they are not able to guarantee quality education should they suddenly enhance the capacity."
Citing estimates, he said India needs new universities, polytechnics and a huge faculty to achieve a gross enrollment ratio of 30 per cent by 2020.
"So, two scenarios are likely to emerge. One, there will be a push factor where in students will go abroad to study. Second, we could see the creation of dodgy institutions with sub-standard education. An aspirational middle class with the capacity to pay will look at opportunities to go abroad to study.
He said that the US and UK, which were preferred destinations for Indian students seeking overseas education, were slowly losing their appeal because of uncertainty and confusion.
"That's where Australia comes in," he said, adding that students look at factors such as quality of life and education, rankings and employability factor before making a choice of university.
Dasgupta said Indian students have primarily been enrolling for post-graduate programmes at UNSW but enrollments in undergraduate programmes was rising rapidly because of India's demand-supply gap.
He said Australia has an edge looking at the exchange rate of the Indian rupee with respect to the US dollar.