Advertisement

India has repeatedly made it clear that terror and talks cannot go together. This stand was underscored as recently as end-November, when work on a three kilometre border corridor started to enable visa- free visit of Indian Sikh pilgrims to their religious shrine at Kartarpur on the Pakistan side….Dr Rifan Ravuther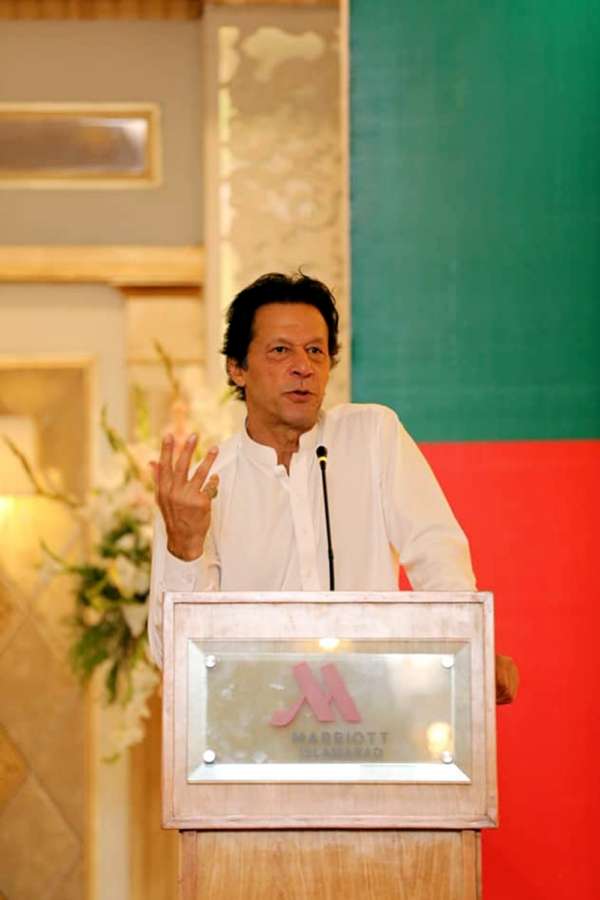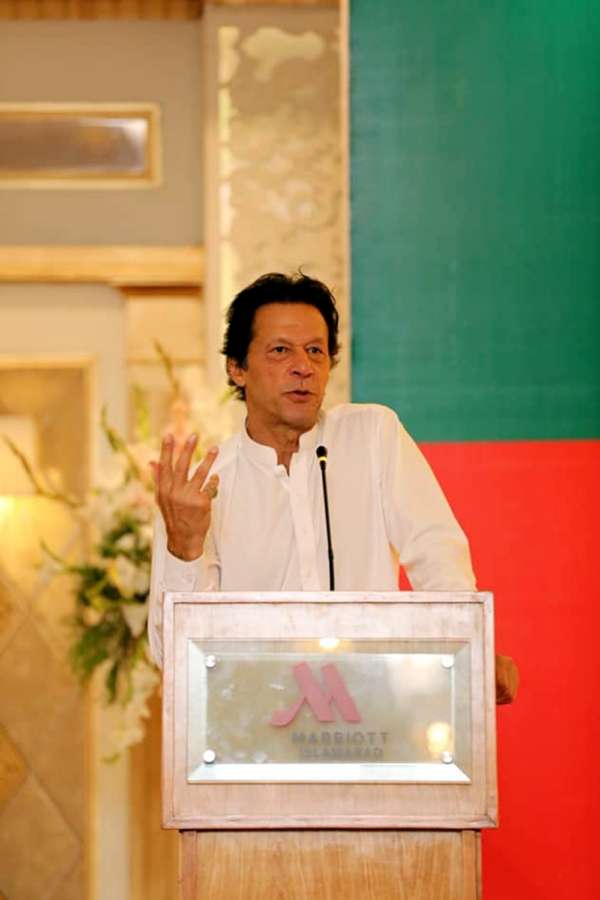 Since coming to power on the crutches of the army and religious zealots some four months ago, Pakistan Prime Minister Imran Khan has been speaking of his "desire" to have friendly ties with India. He has been sounding large- hearted as he keeps saying that he understands the exigencies of poll politics in India and would, therefore, wait till after India holds its general elections in the summer of 2019 to start the process of establishing 'peace' between the two South Asian nuclear adversaries.
Both the big powers and all south Asian nations would like to see durable peace in the Indian sub-continent to tap the potential of the region for trade and development. No surprise, therefore, Imran's India peace-speak has been lapped up from all the way from Washington to Beijing. And has bestowed on Pakistan a fund of goodwill and sympathy in equal measure, which Khan needs in a substantial measure as he goes around for greenbacks, Riyals and Yuans to rescue the Pakistani rupee from going down the drain.
Desire for peace with India has, however, not stopped Imran Khan from Modi bashing both in media interviews and speeches at public platforms. He has been dubbing his Indian counterpart as 'anti-Muslim' and 'anti-Pakistan'. This Imranism ipso facto should rule out the possibility of animosity between India and Pakistan vanishing unless Narendra Modi goes out of power. That may or may not happen in 2019. Imran is no Peter Vidal. Anyhow, he is mistaken if he thinks that India's response to his peace 'overtures' depends on the personality of the prime minister or the party in power.  He should know this since he had visited India several times and has a large number of friends in the sports and media circles.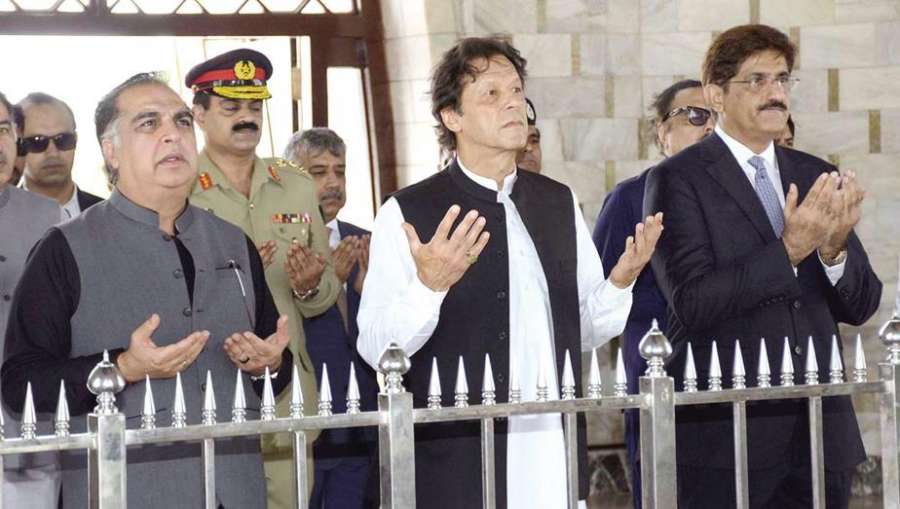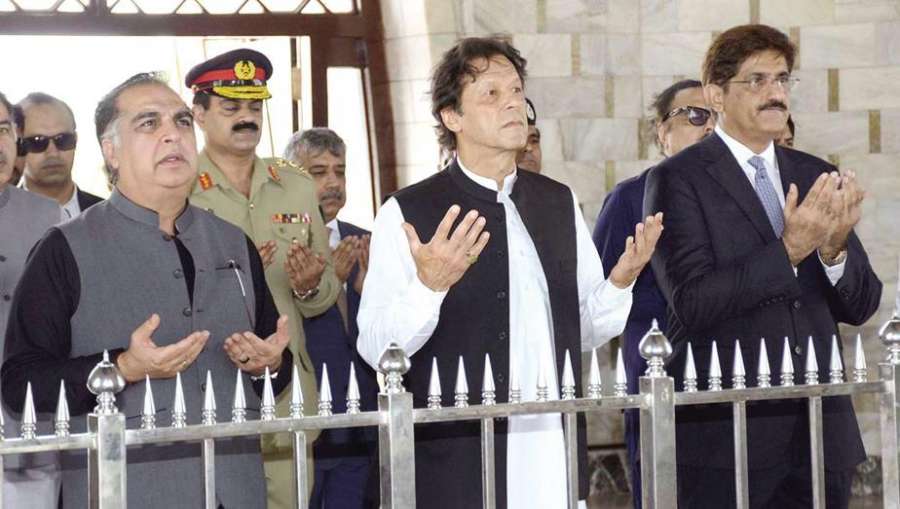 Moreover India has repeatedly made it clear that terror and talks cannot go together. This stand was underscored as recently as end-November, when work on a three kilometre border corridor started to enable visa- free visit of Indian Sikh pilgrims to their religious shrine at Kartarpur on the Pakistan side. There is a national consensus in India across the political divide on talks in a terror-free environment. True many Indian peaceniks would love to see that 'dialogue' with Pakistan becomes 'uninterrupted and uninterruptable'. Their optimism remains like a spec in the sky as long as Pakistan continues to export terror to India and every peace move is either preceded or followed by a terrorist strike on Indian targets.
Days before the work on Kartarpur corridor started, a grenade blast took place (on Nov 18, 2018) killing three and injuring at least ten people at a religious gathering on the outskirts of the Sikh Holy city of Amritsar.  Investigations have revealed that the strike was planned in Lahore with the involvement of Jaish-e-Mohammed (JeM) network and pro-Khalistani Sikh diaspora in Germany and Canada, said a report in Hindustan Times. Quoting security officials in New Delhi the daily reported that HG-84 grenades with Pakistani markings were used for the blast.
Imran Khan is trying to put across the message that the powerful army, the de facto rulers, agrees with what 'he' says on India. That is laughable. If this is indeed so, why his government has not taken action against Hafeez Saeed, the mastermind of the Mumbai terror attacks of 2008. From what is in public domain, the desire to ease tensions with India is not because of a change of heart but because of the double whammy of inviting the wrath of the US, Pakistan's most generous benefactor for nearly seven decades, and the precipice on which stands the Pakistan economy today.
By constantly needling the US, ruled by a President who has accused Pakistan of giving nothing but 'lies and deceit' in return for the American largess, Imran Khan may have burnt his bridges with a useful ally, that could have used, as in the past, its influence to ask India to talk to Pakistan. It is a different matter whether India would have responded positively. The current patron of Pakistan, China is in no position to influence India's Pakistan policy.
Pakistan hopes that by creating an illusion of a desire for friendship with India it can overcome some of its dire internal problems, the chief of which at the moment appears to be an economic gloom. Pakistan has no money to repay its heavy debts. Boasting and bravado will not solve this problem.
The finance minister of Pakistan has declared that there is no financial crisis when even his own prime minister has spoken otherwise. Imran Khan went with a begging bowl to the 'all-weather' friend China only to return almost empty handed. China will provide some money, not all the amount Pakistan wants, but through project specific high interest loans. 'Brother' Saudi Arabia did agree to dole out $3 billion but that is way too short of the immediate need for at least $12 billion. The IMF is willing to bail out Pakistan—for the 13th time—but not on its terms. The IMF conditions like a hike in power tariff and improvement in tax collection will lead to a burden on the citizens who were led to believe, , that Imran Khan has the magic wand to build a 'Naya' (new) Pakistan, a land of milk and honey.
World Bank and other International agencies and even China have been advising Pakistan to open up trade with India in its own interest.  Though many in Pakistan appear to support this idea they fancifully imagine that opening up trade possibilities with India can be on Pakistan's terms. Pakistan will decide what and how much to import and export to and from India. But more importantly, Pakistan will continue to block the land route for trade across its territory for Indian goods.
Pakistan will certainly gain with normal trade relations with India. Though it will not bring immediate returns, in the long run healthy trade ties with India could well avert the kind of crisis Pakistan is facing today. The generals see the advantage from relaxed relations with India but are not willing to give up their Kashmir fixation.  They want India to make all the concessions they want and so does Imran Khan by making false peace overtures to India. No wonder, Khan is fond of harping that he and the army are 'for the first time on the same page'. India is unlikely to fall into the trap being built by Pakistan.