Advertisement

French President Emmanuel Macron pledged to "do better" and act "more" to pay tribute to the victims of the terrorist assaults that had rocked one of Europe's leading powerhouse…reports Asian Lite News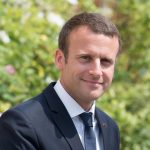 "To do better is to recognize that the victims of terrorism are not victims among others but are at the heart of our national fraternity and our memory," Macron told a gathering at the military museum Les Invalides, Xinhua reported.
"France has to know how to conduct a memorial, scientific, educational work allowing everyone to understand all the implications and resonances of what regularly strikes us," the president added, noting the necessity "to understand without putting at a distance, to grasp without relativizing and to resist and struggle with a clearer awareness."
Furthermore, Macron announced the creation of "a memorial museum of terrorism" and an official commemoration to be celebrated every year.
Adding to memorial acts, the head of state stressed that "the concrete actions that the Republic can still take to support the victims of terrorism" should not be forgotten or underestimated.
In this context, he promised to improve financial aid to the victims, in addition to the creation by year-end of a national resources and resilience centre in order to better take in charge all the victims suffering psycho trauma.
France has become a major target of frequent terrorist attacks following its military operations in Syria, Iraq and the Sahel region.
A wave of attacks, claimed by the Islamic State, had broken several times the calm at home with the bloodiest was in Paris where a a series of explosives and shootings left some 130 victims in November 2015.
In October 2017, Macron signed the anti-terrorism law which he said was necessary to step up security at home to combat high terrorism menace.
The bill enshrines emergency security rules into ordinary law that allow police to carry out house raids and searches without a warrant and restrict suspects' movement.