Advertisement

As insurgencies raged in Kashmir and Punjab, views were expressed in Pakistan that the Khalistan movement would make Kashmir fall in the lap of Pakistan like a ripe mango. The latest attack on a Nirankari congregation is a bid to spark tension in peaceful Punjab….writes Dr Sakariya Kareem
On November 20, a Sunday, two motorcycle-borne men threw a grenade on a Nirankari congregation in Amritsar, killing three worshippers and injuring 20, Punjab Chief Minister Captain Amarinder Singh blamed Pakistan's ISI.
Pakistan's Foreign Office denied it.  Its spokesman Mohammad Faisal taunted: "India is a serial alleger and it has become its second nature to blame Pakistan for any negative development without blinking an eye".
Pakistan may have the same taunt for Afghanistan who blames it for all terrorist incidence in the country.  Pakistan may provide thrilling headlines to its Urdu media by calling India a "serial alleger" but it cannot hide from its people and the world community that its security ideology is rooted in cross-border terrorism against India and Afghanistan.  About 30 years ago, newly elected prime minister Benazir Bhutto faced a county-wide propaganda against her as "a security threat" because she had ordered demolition of terrorism training camps along the border with India in Punjab, where a training was provided to Sikh insurgents.
The Pakistani Army, which had started these camps, was upset by Bhutto's order.  While the Army was fanning insurgency in India's Punjab, Pakistani military dictator Gen Ziaul Haq was claiming Islam did not allow interference in the neighbour's internal affairs.  Gen Zia's claim notwithstanding, it is a fact that during his time Pakistan thought of using India's Punjab as a sacrificial goat for achieving its objectives in Kashmir.  The Punjab insurgency was fuelled and fanned in the   1980s ahead executing Gen Zia's bile print for insurgency in Kashmir when the Afghan war was nearing its end.  The war ended in 1989 and the Kashmir insurgency was kicked off in 1988 by Jammu and Kashmir Liberation Front (JKLF) leader Ammanullah Khan by blasting three bombs in Srinagar.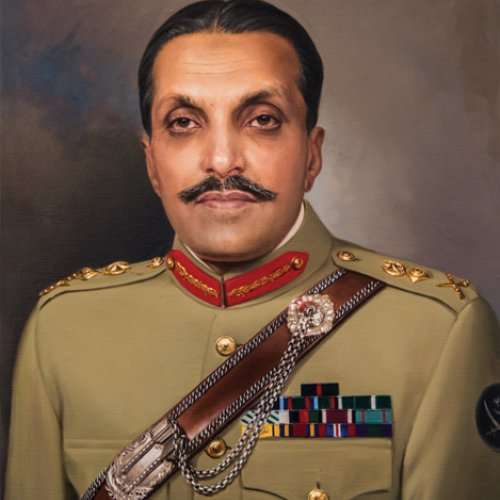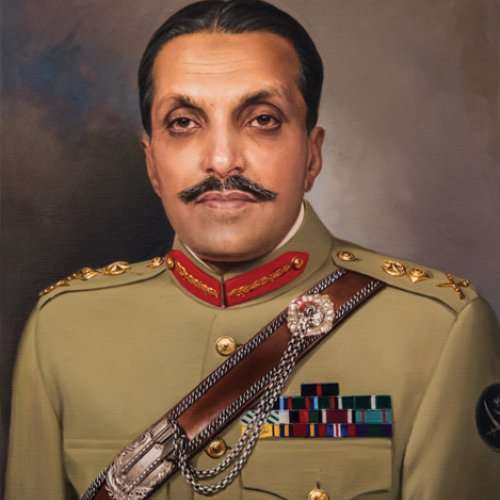 Ammanullah Khan had confessed in an interview with Urdu daily Jang that Pakistan's Inter-Services Intelligence (ISI) had told him to ignite insurgency in Kashmir.  But when the insurgency picked up in the name of Azadi, he said, the ISI dropped him and brought in Islamic groups who raised the slogan: "Kashmir Banega Pakistan" (Kashmir will become Pakistan).
As insurgencies raged in Kashmir and Punjab, views were expressed in Pakistan that the Khalistan movement would make Kashmir fall in the lap of Pakistan like a ripe mango.  During Gen Zia's time, the ISI had gone all out to strengthen this movement.  At least three examples were well-known.  One, as mentioned above, the ISI established a ring of camps in Pakistani Punjab along the border with India's Punjab to provide military training to pro-Khalistan young people.  Then Prime minister Benazir Bhutto was called a security threat to Pakistan when she ordered their removal.  How badly the Army felt hurt by this order is reflected in Gen Asad Durrani's memoirs – "Pakistan Adrift – Navigating Troubled Waters".  Gen Durrani, who served in the Pakistani Army as ISI Chief from 1990 to 1992, writes: "Since the unrest in the Indian Punjab had a direct hearing on the Kashmir struggle, which stood to suffer if the Sikh movement collapsed, the Prime minister (Benazir Bhutto) had obviously acted without consulting of all relevant organs  (Army and IS) of the State."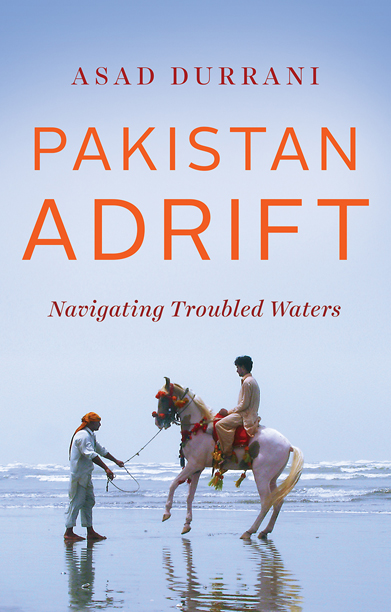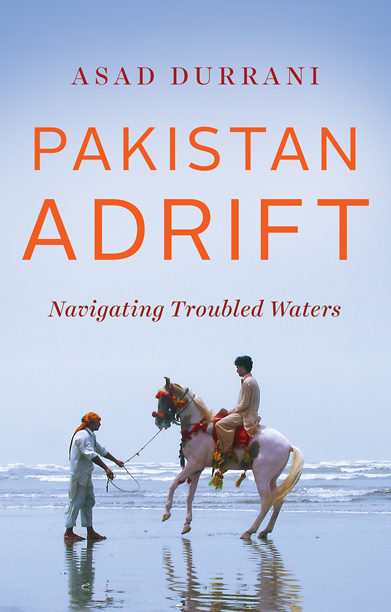 Two, when Sikh jathas went to Pakistan, there were efforts to brainwash its members.  Gen Zia exploited his Jalandhar background and appointed a veteran pro-Army Muslim League leader as the host of the jatha.  According to Urdu newspapers of Pakistan, the host would organise reception for them at which it was told to them if Sikh understood that they were closer to Muslims than the Hindus there will be no border between two Punjabs.  It sounded like an echo of Pakistan's founder.
Mohammad Ali Jinnah's insistence at the time of partition of India that Punjab should not be partitioned because Hindus, Muslims and Sikhs living in the province had the same culture and traditions.  He seemed to admit that they were all one nation in Punjab despite his two-nation theory.  He offered Sikhs to have their Punjabi Suba in Pakistan.  Lord Mountbatten reminded him that he was dividing India on the basis of his two-nation theory and now how had he realised that Hindus, Muslims and Sikhs should stay together in united Punjab because they had the same culture and traditions.
Three, in 1984, when Bhinderwala was killed in the operation Blue Star Pakistan said he was alive in Pakistan.  People in Punjab glued themselves to Pakistan TV (PTV) hoping to see Bhinderwala. This hoax was meant to expose the people of Punjab to Pakistan's Sikh-related propaganda against India.
The show of new-found sympathy for the Sikhs in 1980s notwithstanding, the people of Pakistan are told that the Sikh started the bloody riots against Muslims in 1947 in Punjab.  Military dictator of Pakistan for 11 years (1958-69) Ayub Khan writes in his autobiography "Friends Not Masters" Sikhs wanted to drive away Muslims form districts of Punjab where they hoped to create a separate State.  In other words, he accused Sikhs of slaughtering Muslims in Punjab.  It sounds like one-sided slaughtering by the Sikhs whereas those who remember the 1947 riots in Punjab will tell you an opposite story. Gen Ayub Khan narrates a communally biased story although he claims his schooling in a Sikh school had taught him to never judge a man by his locality, colour or vintage".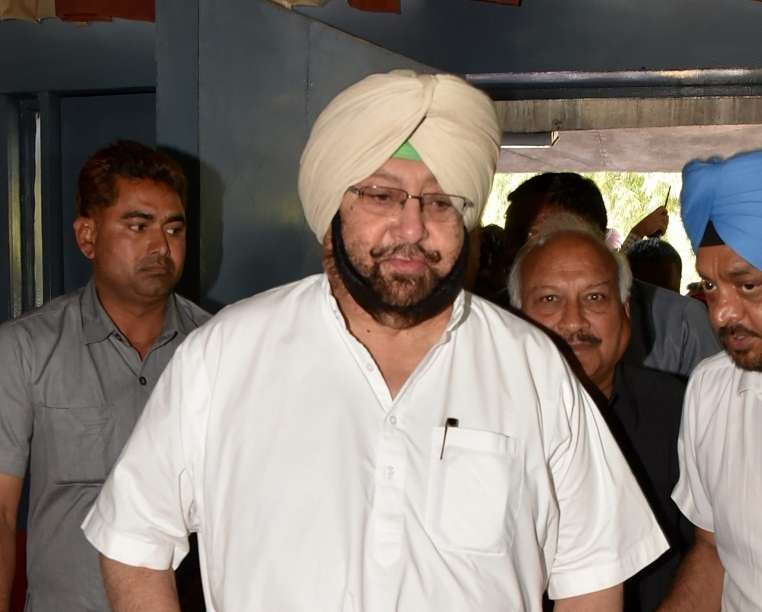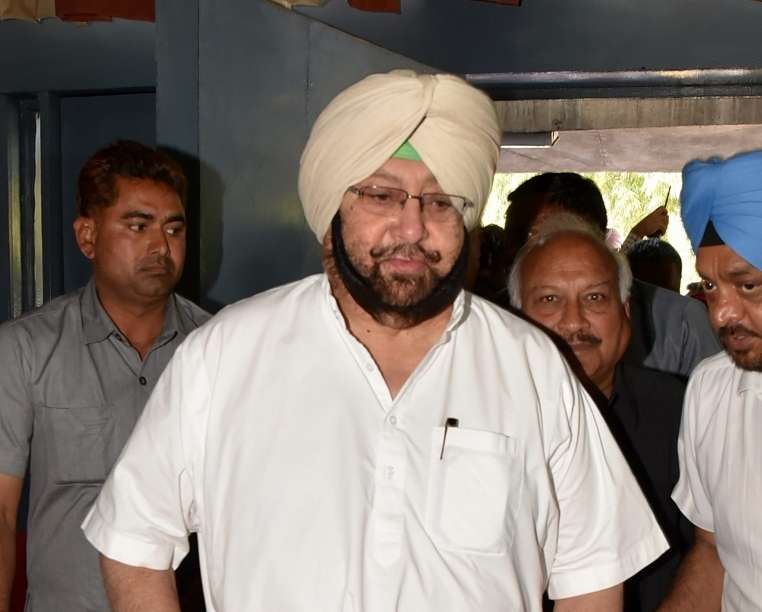 Pakistan's Foreign Office denial of Captain Amrinder Singh's charge that the ISI had started terrorist activities in India's Punjab was routine without carrying conviction.  In reply to Pakistan's Foreign Minister Shah Mohammad Quereshi invitation to him to attend the November 28 foundation ceremony for the Kartarpur corridor, Captain Singh declined the invitation though expressed "paying my respects at Gurdwara Sri Kartarpur Sahib has always been my cherished dream". He gave two reason for declining the invitation.
One, Pakistani Armed Forces personnel were killing or wounding Indian soldiers almost everyday on the Line of Control (LoC) in Jammu and Kashmir.  Two, the "ISI has started its nefarious activities within Punjab".  He said since March 2017, when he took over as Punjab's Chief Minister, his government had neutralised ISI-armed and controlled modules, apprehended 81 terrorists, seized 79 weapons and grenades of the HG 84 weapons made in Pakistan's ordinance factories.  It is unlikely that captain Singh's reply will have any positive impact on Imran Khan's government.  He is not Benazir Bhutto who became the prime minister in 1988 in spite of the Army's reservations.  Therefore, she could take a bold stand against the ISI-run training camps for Sikh militants along border with India in Punjab.
On the other hand, Imran Khan is beholden to the Army and the Islamists for his job as the prime minister. He, therefore, can't do anything to stop cross-border terrorism against India or, for that matter, against Afghanistan.  However, he claims the Army wants good relations with India. Those, who opine that the Kartarpur corridor will help bring India and Pakistan come closer, have the right to their opinion-howsoever naïve.  The real problem between India and Pakistan is the belief in the latter's armed forces that the country cannot survive without an external enemy.  Or, more correctly, they are convinced their power and glory cannot survive if India is not treated as an enemy.  Thus the compulsion of cross-border terrorism against India States.  The corridor cannot heal the Army's fear for its self-survival.