Advertisement

General Asad Durrani's "Pakistan Adrift" covers the Pakistani history from its most exciting period when, after the death of military dictator Gen Zia-ul Haq in August 1988, democracy was restored and a young woman became the Prime Minister despite Mullahs' fatwas ….writes Dr Sakariya Kareem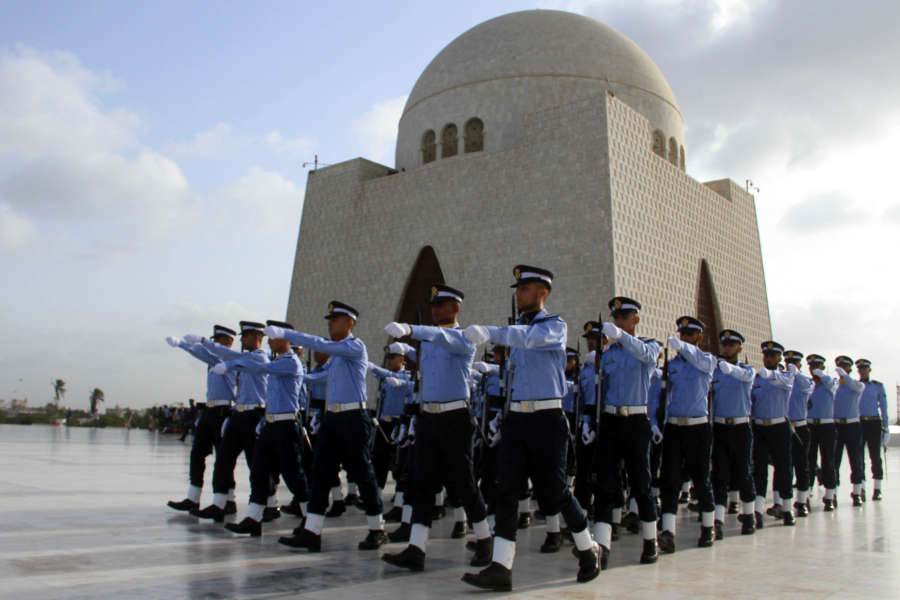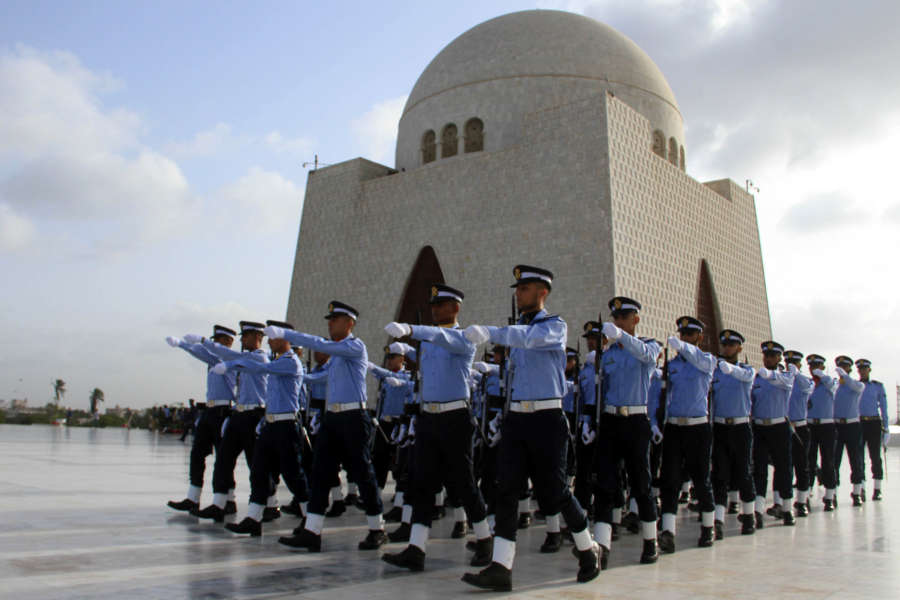 Pakistan has survived in spite of its politicians and the Army, who co-exist as strange bed fellows – with not much understanding of each other's mind.  The country is, therefore, a drift Politicians despite the people's support. Politicians have not proved themselves up to the mark and the Generals ruled the country most of its existence without much support from their army. The rule of politicians or that of the Generals (except that of Gen Ayub Khan -1958-69) did not make any difference to the plight of the people.
Pakistan's former spymaster Gen Asad Durrani sees his country adrift. In his memoirs, "Pakistan Adrift: Navigating Troubled Waters", published this year, Lt. Gen Durrani has penned his views from a vantage point as the Chief of the Military Intelligence (MI) and then of the ISI and Pakistan's Ambassador to Germany and Saudi Arabia. He has critically commented on Benazir Bhutto and Nawaz Sharif, their shortsightedness, their greed and their misrule. He has not either spared Generals failures and non-professional pursuits and greed for money and land. This character of politicians and Generals reflects in the country's relations with India, Afghanistan and the United States and on terrorism. Durrani dismisses as a great exaggeration the impression that external powers had the ability to strongly influence Pakistanis' decision-making. He warns in the preface that readers should not expect him to reveal many sensational plots.  True, he does not make any revelations.  In fact those who carefully study Pakistani media should be already aware of most of what he has written.  Yet there are people (read the Army and its lackeys) in Pakistan who want Gen Durrani to be tried for revealing official secrets and prohibited him from leaving Pakistan.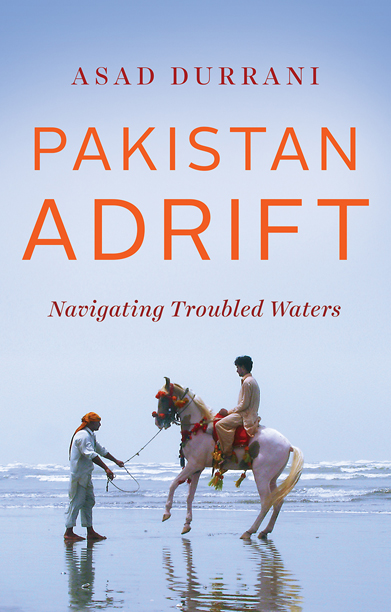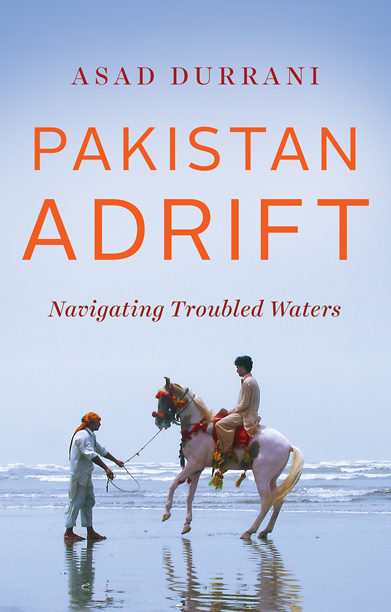 "Pakistan Adrift" covers the Pakistani history from its most exciting period when, after the death of military dictator Gen Ziaul Haq in August 1988, democracy was restored and a young woman became the Prime Minister despite Mullahs' fatwas. Benazir, the eldest daughter of deposed and later executed Prime Minister Zulfikar Ali Bhutto, became the first woman head of government of any Muslim country.  After her, Durrani covers the rule of Pakistan Muslim League led by Nawaz Sharif. Both were corrupt, inefficient and oblivious of people's problems and military's mind. Benazir as Prime Minister had her first brush with political crisis when Muttahida Quami Movement (MQM) quit her coalition government in 1989 possibly with a nudge from Army Chief Gen Aslam Beg who was otherwise considered as her well-wisher. This was one example of duplicity in the character of those who ruled Pakistan.
Subsequently in the year her government faced a serious move for a no-confidence which had the blessing of a section of the Pakistan Army. Benazir's feudal background got better of her commitment to democracy though the voters elected her party, The Pakistan People's Party (PPP), twice and again in 2008 after her assassination in December 2007. Nawaz Sharif's commitment to democracy was suspect because of his self-confessed adherence to Gen Zia's mission against democracy.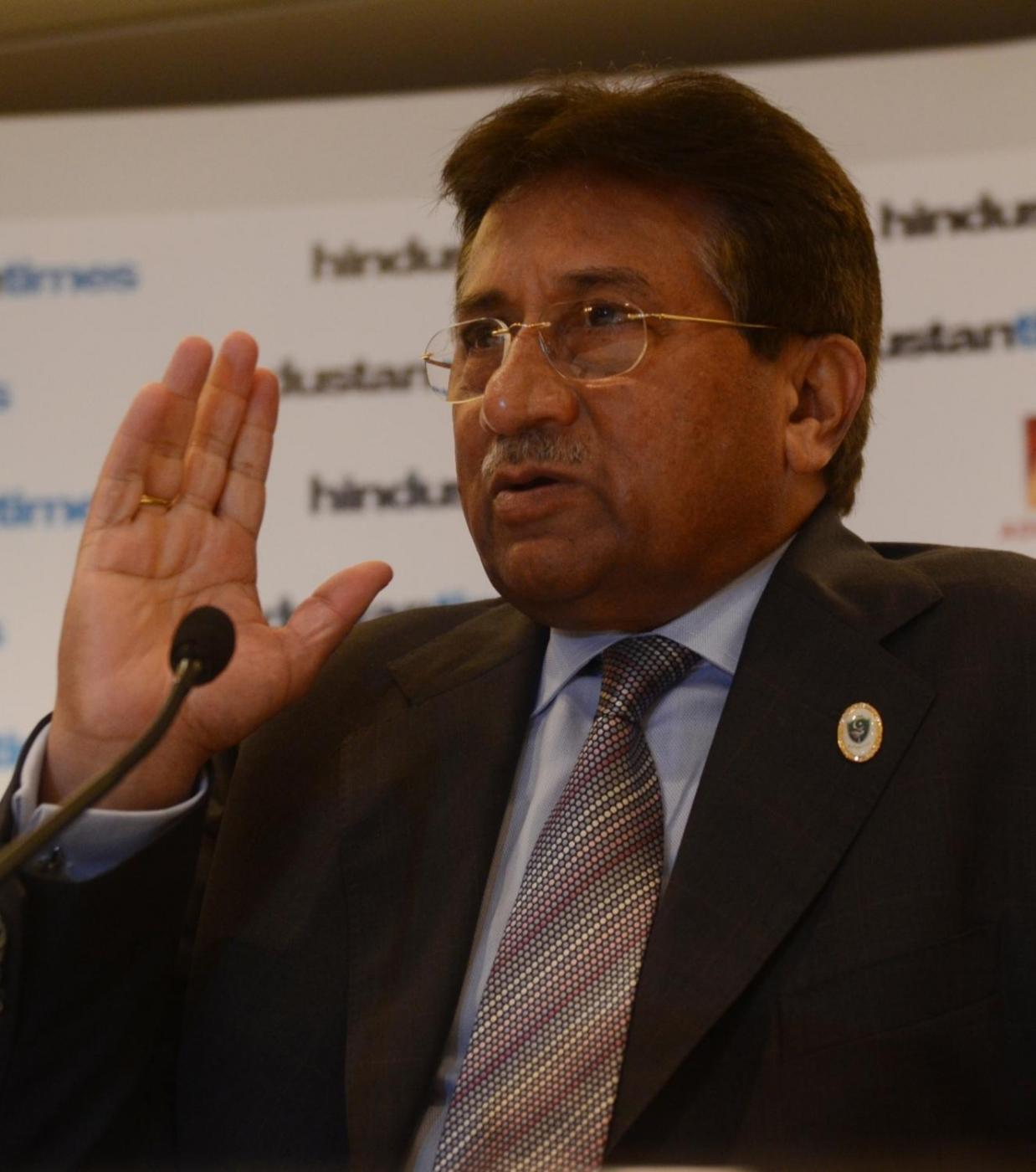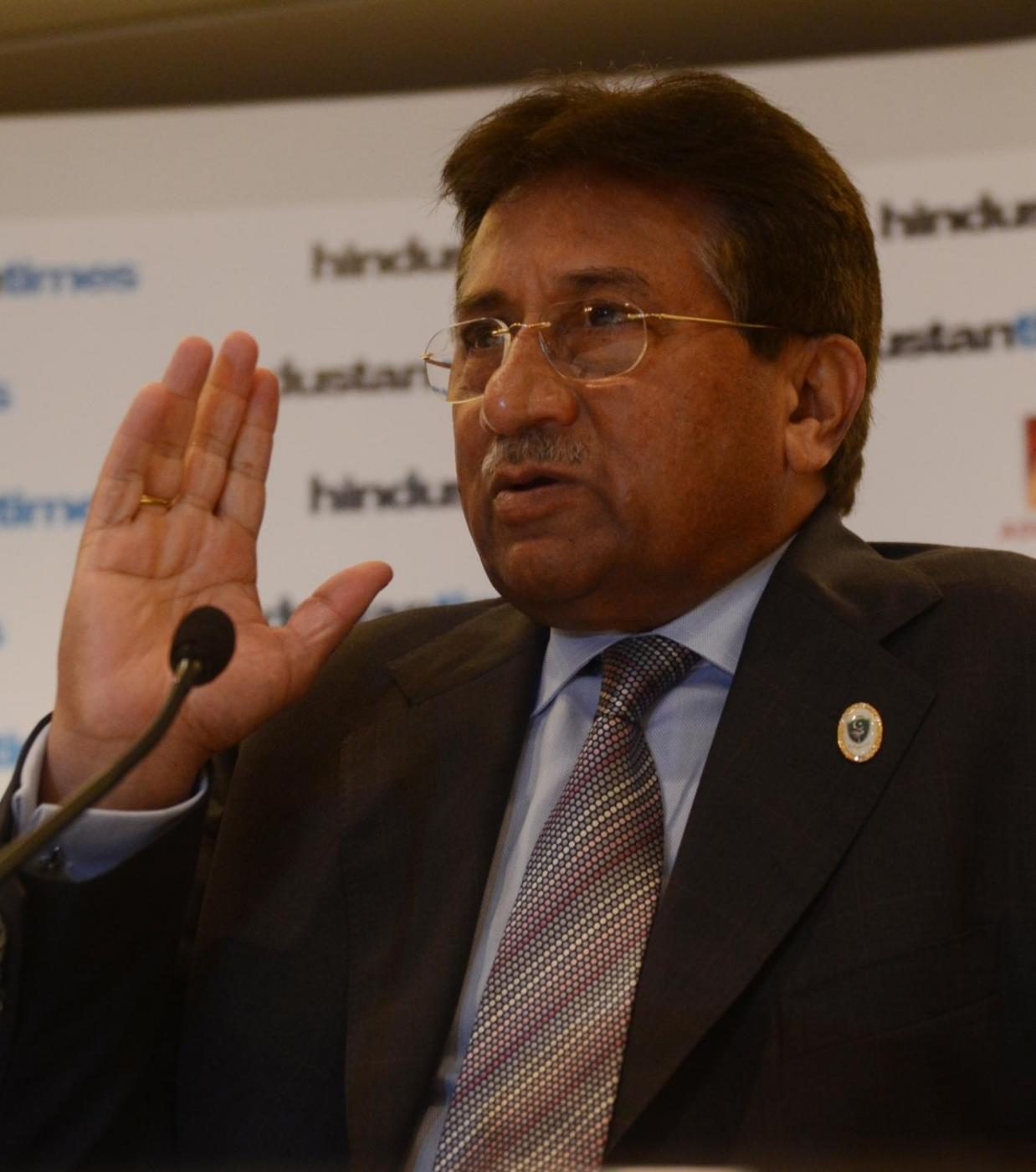 In September 1988, Army Generals including Gen Beg, ISI Chief Gen Hamid Gul and Gen Durrani, cobbled together half a dozen paid Islamic parties into an alliance called Islamic Jamhoori Ittehad (IJI) under the leadership of Sharif to Benazir's PPP in the next elections that year. The IJI won the elections and Nawaz Sharif became the Prime Minister. Gen Durrani writes that Nawaz Sharif believed the kingmakers i.e. the Army, must be got rid of as soon as possible. Thus his benefactor Gen Beg became his first target. He requested President Ghulam Ishaq Khan to sack Gen Beg. The request was not granted. This was an example of court intrigues that typifies the history of governments in Pakistan.  Gen Beg was on a collision course with the government.  He was not for military takeover but, Gen Durrani writes "He actually started to believe that he was ordained to lead us all to a new epoch, guided of course by his strategic vision".
Nawaz Sharif was relieved when Gen Beg left and Gen Asif Nawaz took over as the next Army Chief on August 16, 1991. Gen Asif Nawaz didn't like Nawaz Sharif. "I can't do business with this Prime Minister of yours" he told Gen Durrani. The Nawaz Sharif camp said the General would be sacked like Gen Gul Hasan by then Prime Minister Zulfikar Ali Bhutto in 1972. Gen Hasan's ouster was very dramatic. Bhutto sent him to forests for hunting and in his absence he made Gen Tikka Khan the Army Chief.
But history does not always repeat itself. This time, the enraged Gen Asif Nawaz blurted out his reaction at a formation commanders' conference in February 1992 shocking his listeners. He thought the President would sack Nawaz Sharif with whom the former was not too happy.  When the Army launched a crackdown against the MQM in Karachi, Nawaz Sharif alleged the operation was a plot to topple his government as this party was to coalition partner.   Gen Asif Nawaz died of a heart attack.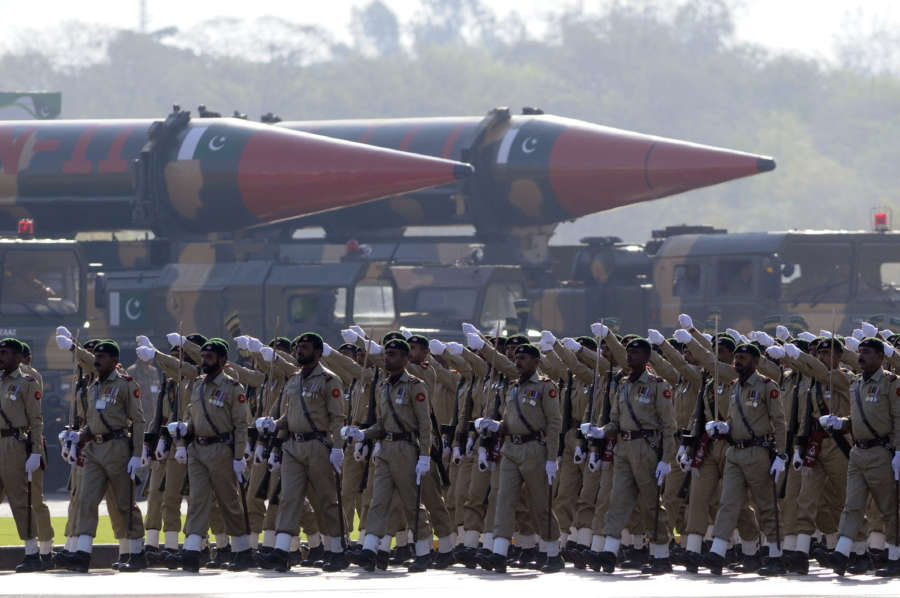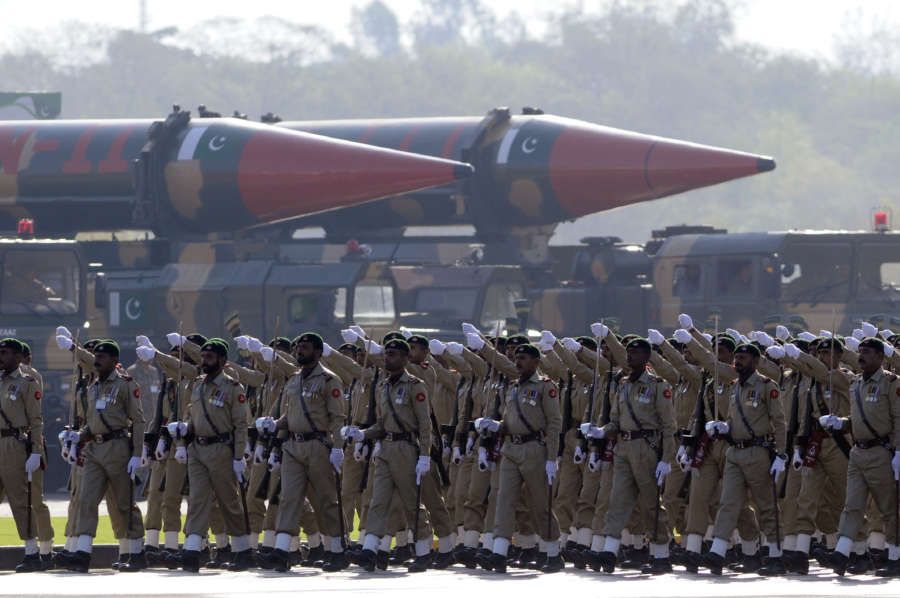 Gen Waheed Kakar was the next Army Chief. Nawaz Sharif was sacked by the President on April 18, 1993 to be reinstated by the Supreme Court of Pakistan after about a month.  With the intervention of both the Army Chief and President Ghulam Ishaq Khan, the reinstated Prime Minister Nawaz Sharif stepped down to facilitate new elections.
The book makes it clear that Pakistan is adrift because of its politicians like Benazir Bhutto and Nawaz Sharif who made politics their career without commitment to democracy – cheaply for self-aggrandisement. They repeatedly trampled their voters' faith in them. But politicians ascended to power at least with a manifesto and the support of their gullible voters. On the other hand the Generals captured power without support even from their men in Khaki and without a programme for the uplift of the masses. Gen Assad Durrani repeatedly says in the book the Army is a very misunderstood institution "as an institution it did not cherish political power". He writes: "… the Pakistan Army is not the divine institution that most of us from within or some even from without believe it to be".
Under this divine garb the Army loots the country. Besides grabbing political power through military coups, Generals grab civilian positions and prime land and build palatial houses for themselves. They have created a corporate culture in the armed forces. It has built bakeries; runs welfare shops, CNG stations and shopping plazas.  Loyalty to higher ups has become more important than merit. He writes: "All our military rulers and their camp followers thus kept digging themselves deeper into a hole and obviously did not come out looking good. Ayub Khan may have led the country to a phenomenal rate of growth, but was replaced by his deputy. Yahya Khan presided over a lost war and is, therefore, destined to be condemned by history.  Zia might have been saved an ignominious end by the hand of God (he died in an air crash), but he did not receive credit for having rolled back a super power from the country's borders, Musharraf was, for a while, one of our most acclaimed heads of State, but is now disowned by his own constituency, the military, and is reviled by the media he unchained".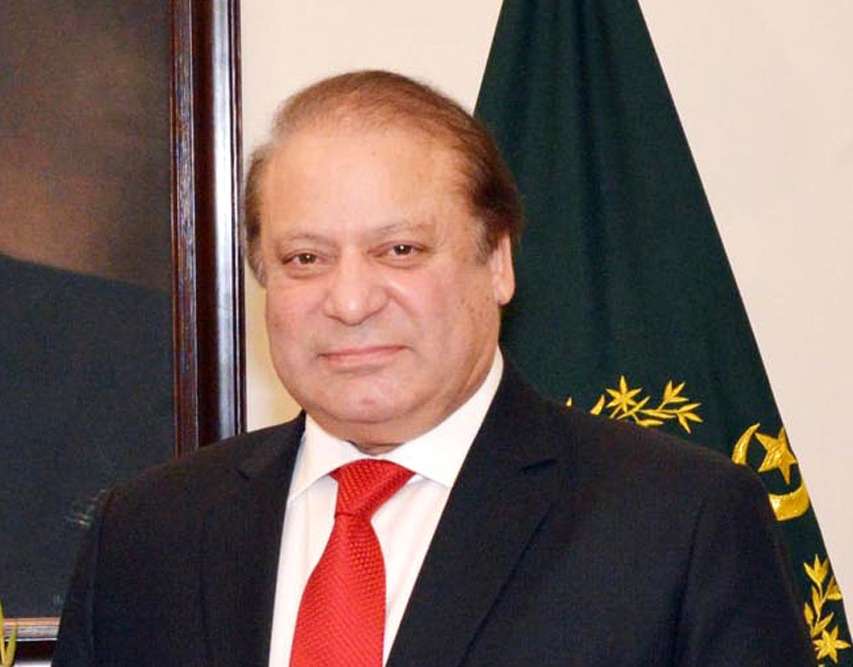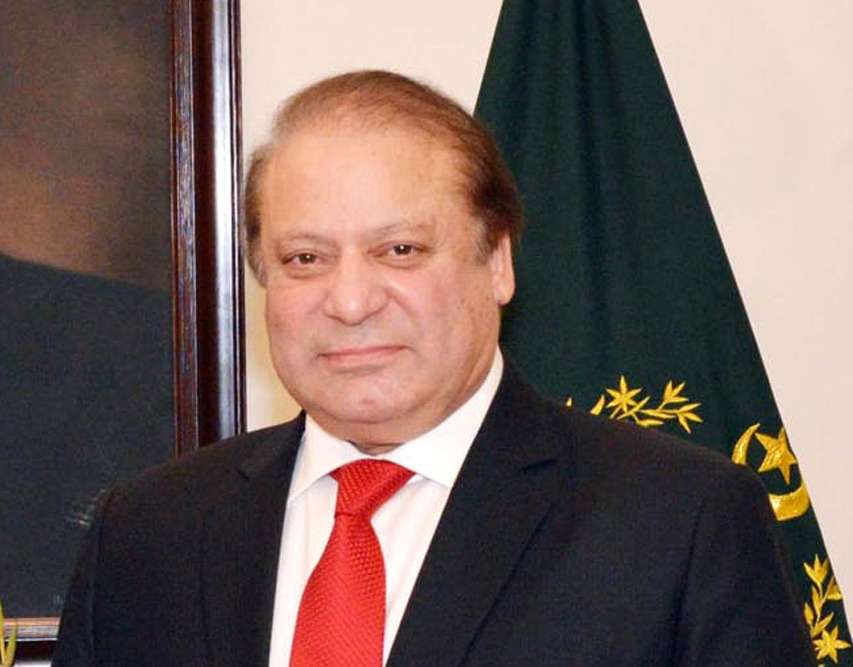 Going by "Pakistan Adrift", the common impression is re-emphasised that all military dictators of Pakistan were self-seekers sans skill. Each dragged the country down wards. They ruled long years without much patriotic commitment. Ayub Khan used the Army to rig the Presidential election in 1965 in his favour against his rival Fatima Jinnah, a sister of founder of Pakistan Mohammad Ali Jinnah. The same year he invaded Kashmir with the strategic objective of grabbing it. He came out as a much diminished man from the resultant war with India. Gen Yahya Khan and his coterie of Generals were merry making in Peshawar unresponsive to Lt. Gen A. A. K. Niazi's SOS messages from falling Dhaka.
Gen Zia exploited Islam for his personal power and made the country backward. Gen Musharraf rigged the referendum to hold on the Presidential post.  He tried to grab Kargil on the foolish presumption that India would not dare retaliate against a nuclear-powered Pakistan. This character of Generals should explain why Pakistan cannot control terrorism, why it does not have good neighbourly relations with India and Afghanistan and, above all, why it can't make peace with itself.