Advertisement

Columnist Riccha Grrover meets Mr Pramod Kapoor, the founder and publisher of Roli Books (established in 1978) to find out more about his book Gandhi: An Illustrated Biography. Pramod Kapoor, a connoisseur of images and a sepia aficionado, has over the course of his illustrious career conceived and produced award-winning books that have proven to be game changers in the world of publishing. Be it the hit 'Then and Now' series and the seminal Made for Maharajas, or even the internationally acclaimed New Delhi: The Making of a Capital. In 2016, he was conferred with the prestigious 'Chevalier de la Legion d'Honneur (Knight of the Legion of Honour), the highest civil and military award in France, for his contribution towards producing books that have changed the landscape of Indian publishing and to promoting India's tangible and intangible heritage within the country and abroad. His first book as author, Gandhi: An Illustrated Biography, is the result of years of painstaking research on a subject close to his heart. Kapoor is dedicated towards decoding Gandhi for the modern generation.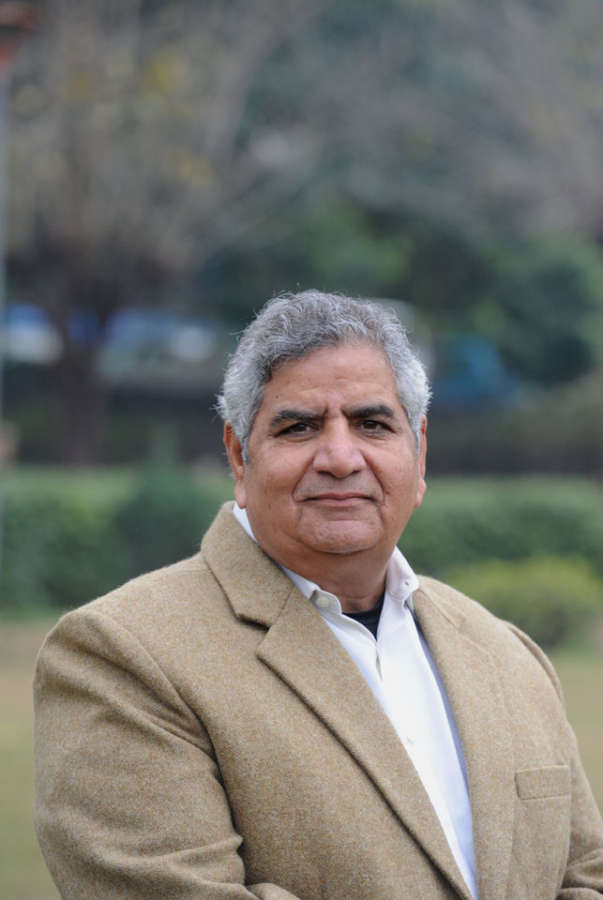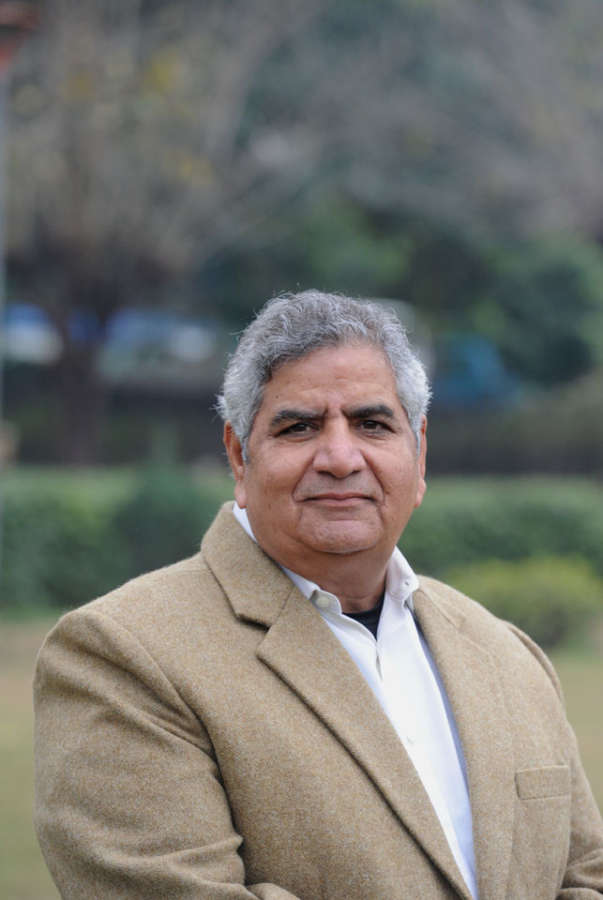 RICCHA GRROVER- So much has been written on the various facets of Gandhi's remarkable life already- why and when did you think of doing your recent book on Gandhi? 
I had earlier experimented with illustrating classics like Khushwant Singh: Train to Pakistan and Manohar Malgonkar: Men who Killed Gandhi. They both were instant success and remain steady sellers even after a decade of publishing them. After the success of these two books I was thinking of illustrating Gandhi's autobiography, My Experiment with Truth. However Gandhi's autobiography ends in 1921, good 27 years before he was tragically assassinated. And these 27 years in my opinion were more eventful than his earlier life. It was at this point, in order to recreate these 27 years, that I started to read and research Gandhi. It took me almost five years to read 300 odd books on him including 100 odd volumes of Collected Works of Mahatma Gandhi. It was fascinating to read about him. I got totally sucked into the subject. I realised that there were so many stories and anecdotes that would appeal to lay readers but did not find place in the thesis of a scholar. For example very few people would know that he was the fourth son of his father's fourth wife or the fact that he was ambidextrous. He wrote his first book Hind Swaraj using both his hands.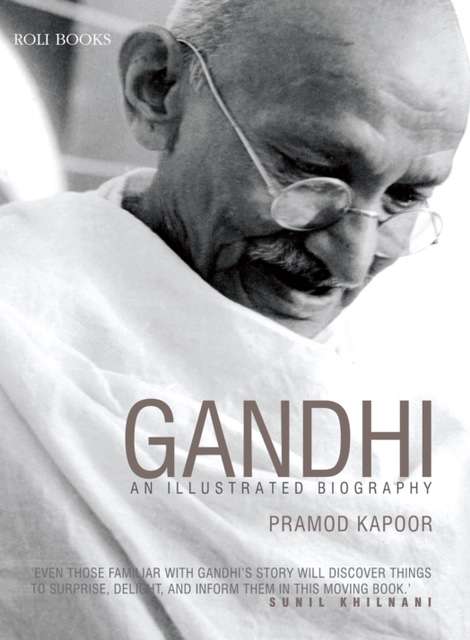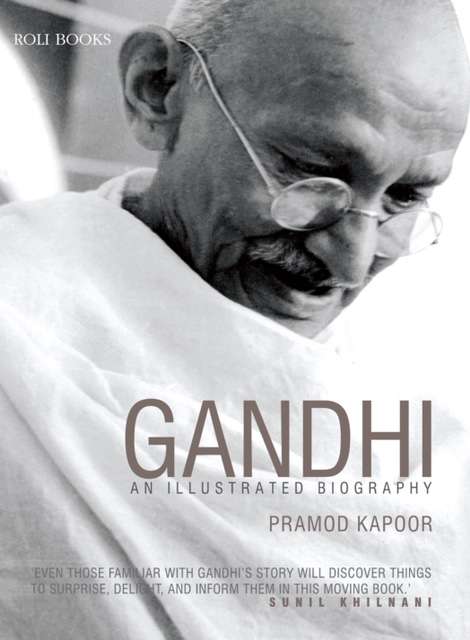 RG- How long did it take you to complete this big book project? What were the challenges you faced as an author and what kept you inspired and motivated to keep going? 
It took me over five years to research and complete the book . I was fascinated by Gandhi's personality. You may agree or disagree with him but reading him leaves you fascinated. Once Gandhi enters your mind and body he never leaves you. He becomes a part of you.
RG- What's the reaction on the book been so far by readers and critics? What's the best complement/feedback you have got so far? 
Before publishing the book I sent the manuscript to some of the top Gandhi scholars, historians and thinkers, this was mainly to avoid and detect any factual errors. I was completely overwhelmed with the comments I got from them. I have used some of them as endorsements on the front and back cover of the book. To me that was the most rewarding part of the exercise.
'Gandhi was among the most photographed world leaders of his time if not of all times. If I had not seen Pramod Kapoor's profusely illustrated biography… I would not have believed there was a whole treasure chest of photos yet to be discovered that were neither seen, printed or published before… The accompanying text makes it a highly accessible and readable biography. A rare collector's item.'
SHYAM BENEGAL, Acclaimed Filmmaker & Director
'This seemingly modest book on Gandhi is not merely a charming mix of photographs and texts. It is also a memorable lesson on how to be celebratory without being hagiographic.'
ASHIS NANDY, Distinguished Fellow, Centre for the Study of Developing Countries
'Pramod Kapoor's book is a personal and wonderfully intimate photographic journey through Gandhi's life. Even those familiar with Gandhi's story will discover things to surprise, delight, and inform them in this moving book.'
SUNIL KHILNANI, Director, King's India Institute & Professor of Politics, King's College, London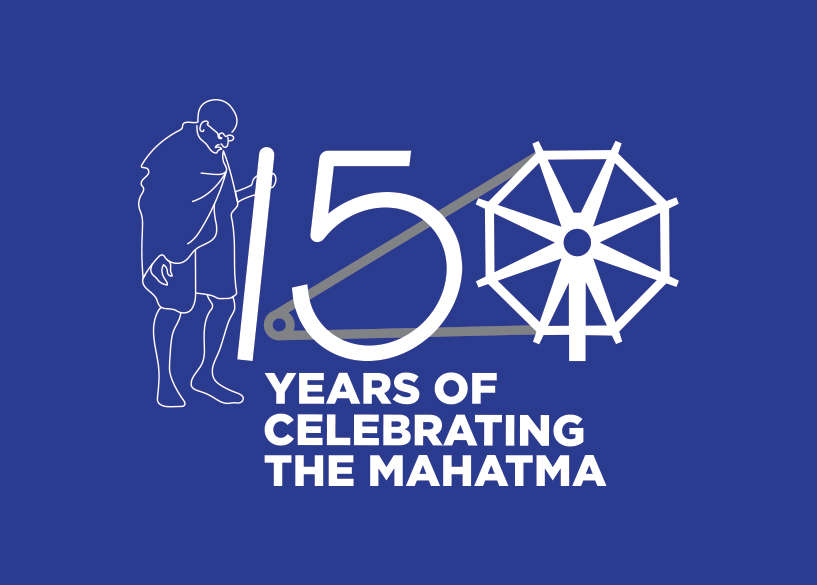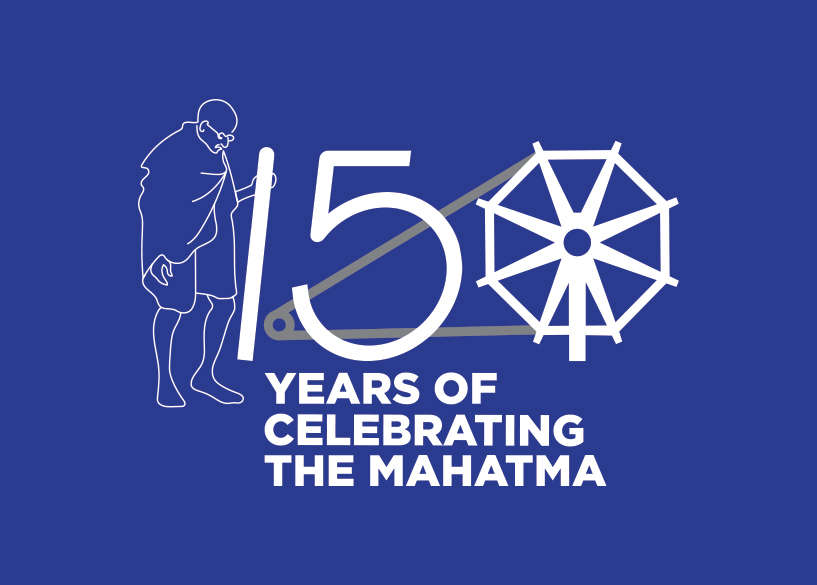 RG- What were the biggest dilemmas for you when it came to this book in being the objective biographer on Gandhi? 
PK- There were many aspects of Gandhi that I could not get to terms with. For example his treatment of close family, particularly his eldest son, his relationship with women followers whom he often advised against getting married etc still leave some of the questions unanswered in my mind. I did not want or should I say felt at times inadequate to analyse those aspects. I therefore decided that I would simply narrate incidents relating to some of these aspects and leave it readers to draw their own inferences. I did not want to over analyse Gandhi.
RG- What life lessons does Gandhi's life hold for the young generation today that they can imbibe? In your view how is Gandhi relevant current context of Indian politics? What has kept him relevant and revered worldwide as an icon in your view? 
Mahatma Gandhi was a man of principle, discipline and truthfulness. They may be difficult to follow but gives a full and rich life. Today's young generation will benefit much from reading about Gandhi.
Gandhi's life and ideals remain an inspiration across the world but in reality, it was the complexity of his character that made Mohandas Karamchand Gandhi such a fascinating subject. Yet, much of the finer details of his life and intellectual growth has been obscured by the greatness of his achievements. To bring them all together in this illustrated biography is to bring alive one of the most revered figures in modern Indian history, and in a way that is a departure from earlier works. Gandhi: An Illustrated Biography is an intimate study into the evolution of a mischievous, fun-loving boy, into the Mahatma.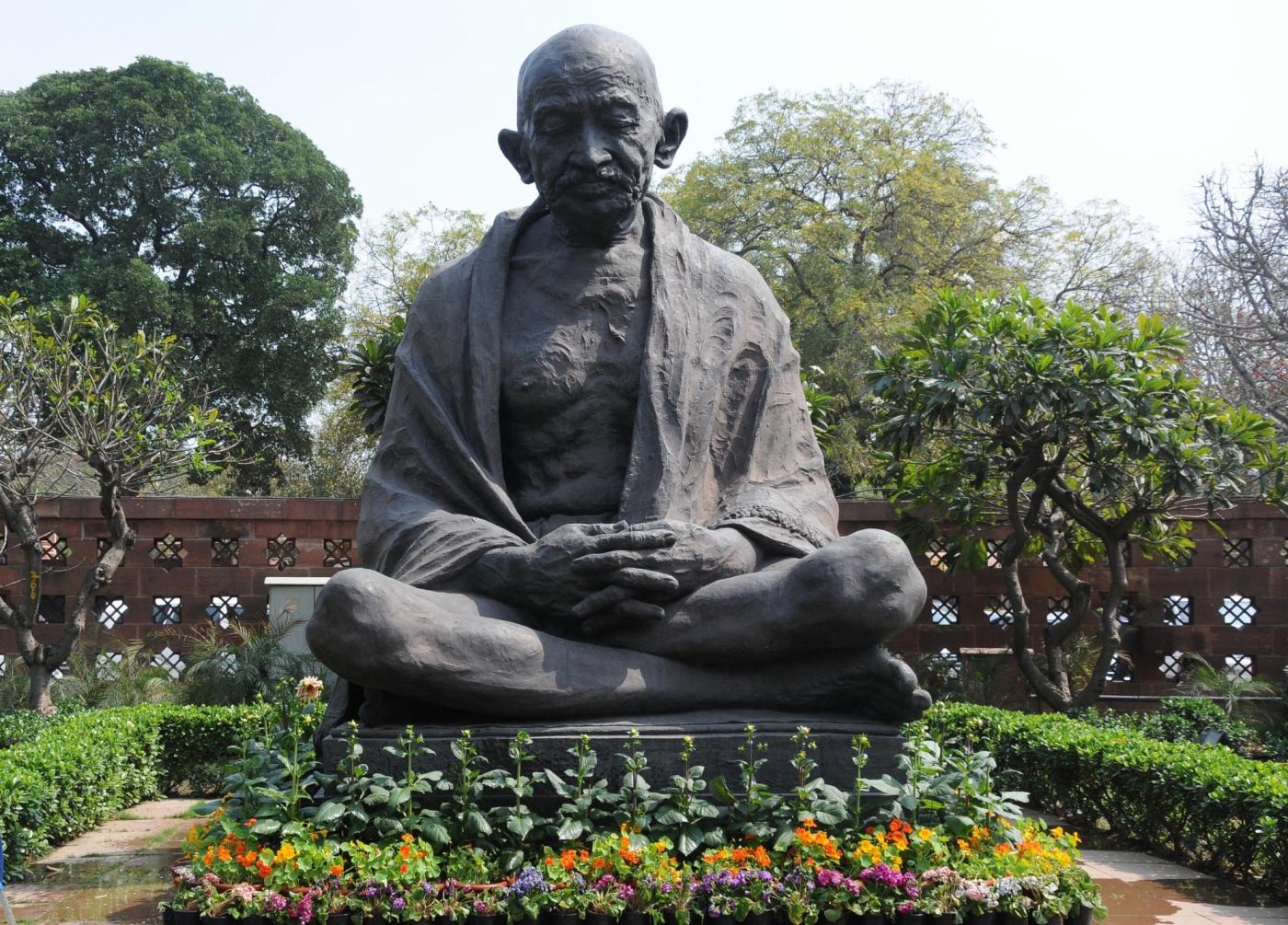 From his schooling and early marriage in Kathiawar to his first brushes with the grandeur of London; from his chance employment for a legal case in South Africa to a train ride in Pietermaritzburg that led to his first fight for equality; from a relatively unsuccessful lawyer to a globally celebrated crusader for human rights – Gandhi was that rare rebel who redefined the meaning of mass resistance for generations to come. This book is the result of intensive research and tracks Gandhi's life through photographs sourced from across the world. The chronological text and accompanying photographs bring out his unique complexities – his failures and successes, the intimate relations he shared with his contemporaries, and the difficult one he shared with his own family. This book by Pramod Kapoor is his labour of love and an attempt to portray Gandhi's methods and his message for a new generation of readers.