Advertisement

Russian President Vladimir Putin has said Russia and Turkey agreed to bring forward the delivery of the S-400 missile defence systems to Turkey….reports Asian Lite News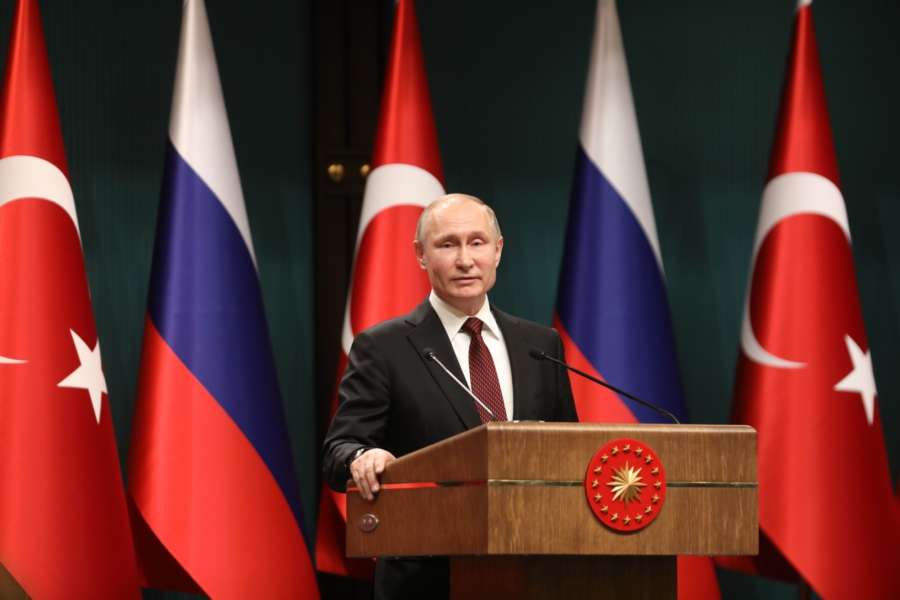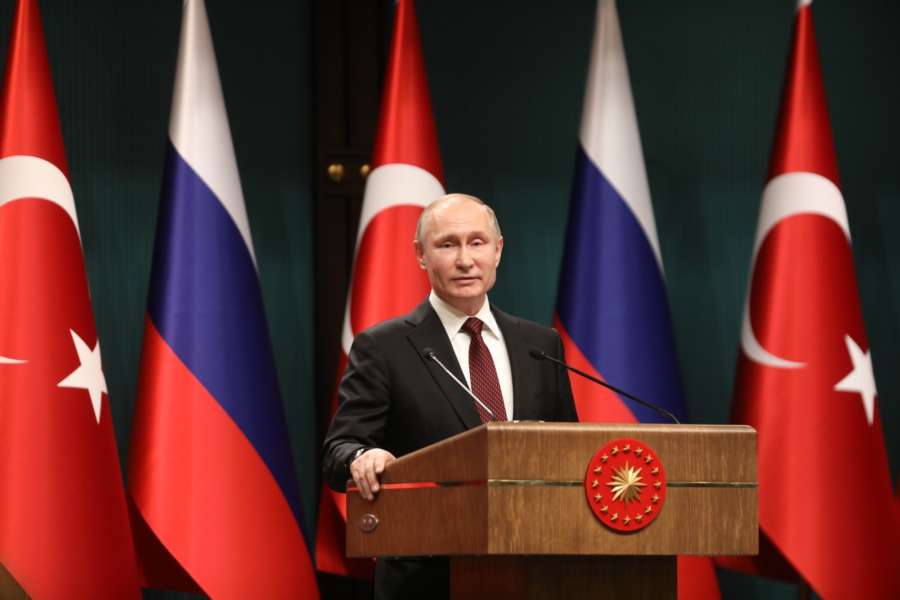 Speaking at a joint press conference on Tuesday with his Turkish counterpart Recep Tayyip Erdogan in Ankara, Putin said relations between the two countries are developing "step by step".
Turkey struck a deal with Russia on the delivery of S-400 missile systems in September, three months before the two countries signed a loan agreement for the missiles purchase.
"Relations with Turkey are constructive," Putin said, noting that the two countries saw bigger trade volume in 2017.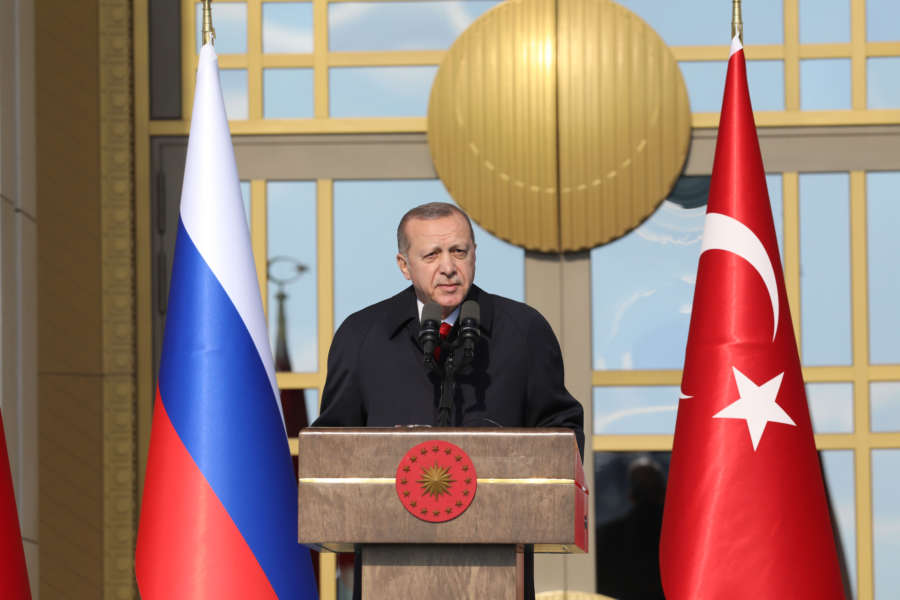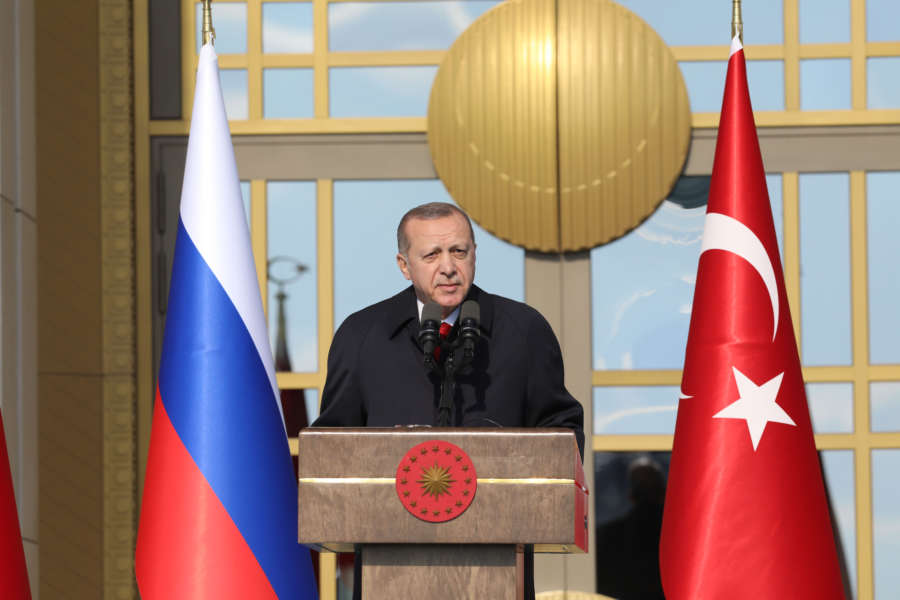 For his part, Erdogan welcomed Putin for his first foreign trip to Turkey after his re-election victory in March.
"This is the best expression for the state of Turkey-Russia relations," Erdogan said.
Ankara and Moscow shared a common stance on Syrian issues and will continue fighting terrorism, he added.
"The number of Russian tourists visiting Turkey has reached 4.7 million and is expected to reach 6 million next year," Erdogan said, hoping for Russian relaxation of visa requirements for Turkish citizens.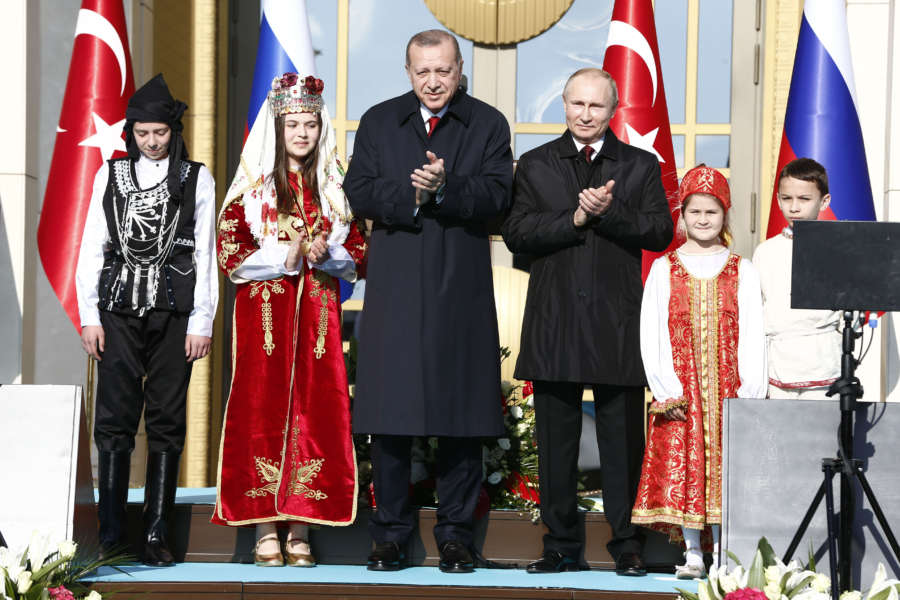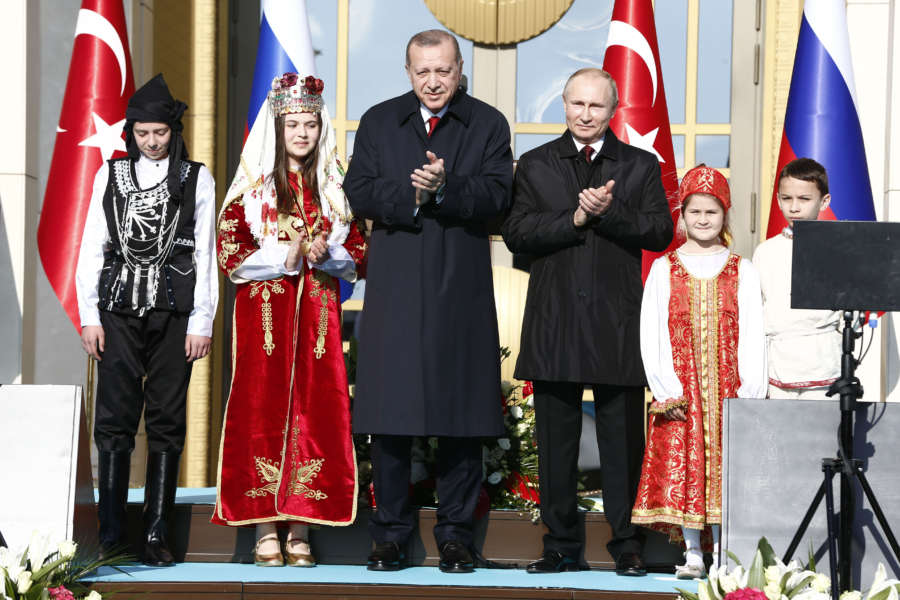 The Turkish president also said investment in Turkey's first nuclear power plant, which is being built by Russia's Rosatom at Akkuyu in the southern province of Mersin, will exceed $20 billion.
According to Putin, Russia is constructing two undersea pipelines and will build an additional ground gas pipeline as part of the TurkStream pipeline which is a direct gas pipeline from Russia to Turkey.
Turkish and Russian delegations met on Tuesday for the Turkey-Russia High-Level Cooperation Council, which was attended by the presidents of the two countries and several ministers in order to enhance bilateral relations.