Advertisement

The presidents of Russia, Turkey and Iran have vowed to secure the territorial integrity of Syria during a trilateral summit in Ankara….reports Asian Lite News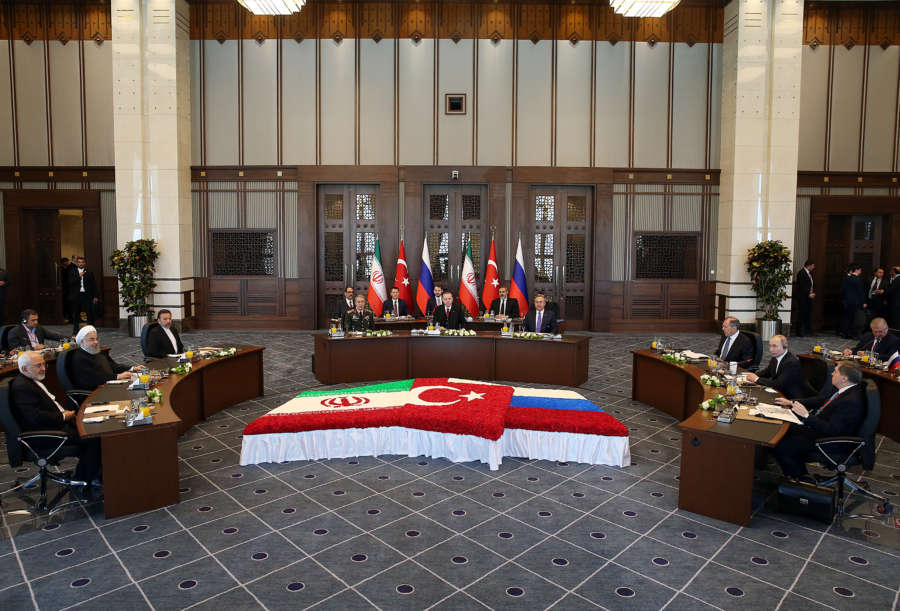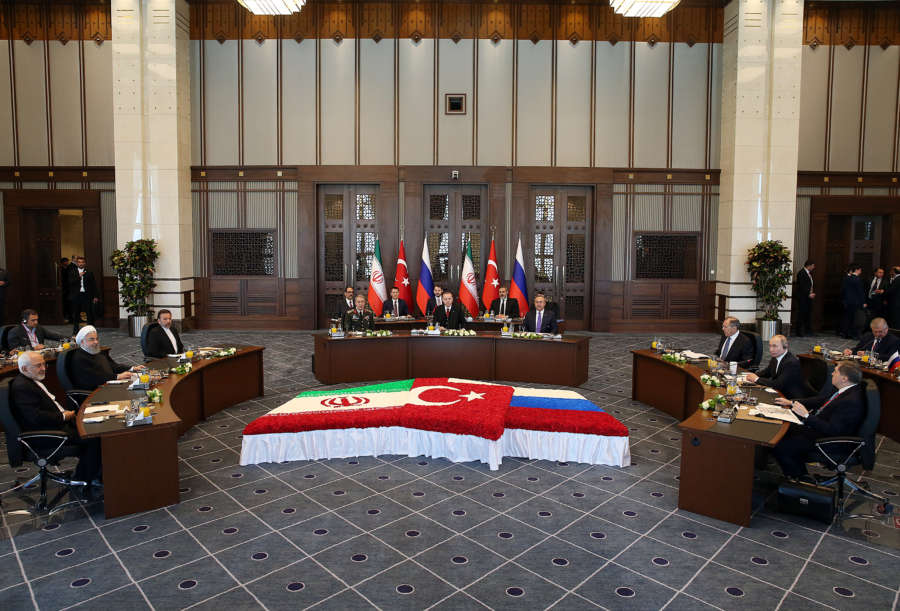 The trio on Wednesday also called for "a lasting ceasefire between the conflicting parties" in the talks on the Syrian crisis, according to a joint statement released following the summit.
The three countries also stressed their joint determination to speed up efforts to "ensure calm on the ground and protect civilians" in Syria after talks on the future of the country.
Meanwhile, the leaders called on the international community, particularly the United Nations and its humanitarian agencies "to increase assistance to Syria by sending additional humanitarian aid, facilitating humanitarian mine action, restoring basic infrastructure assets, including social and economic facilities, and preserving historical heritage."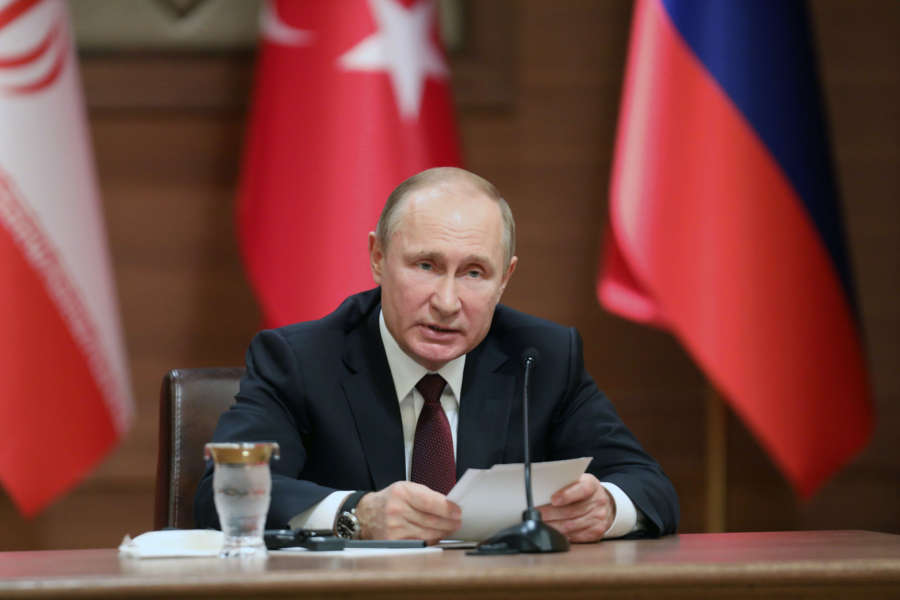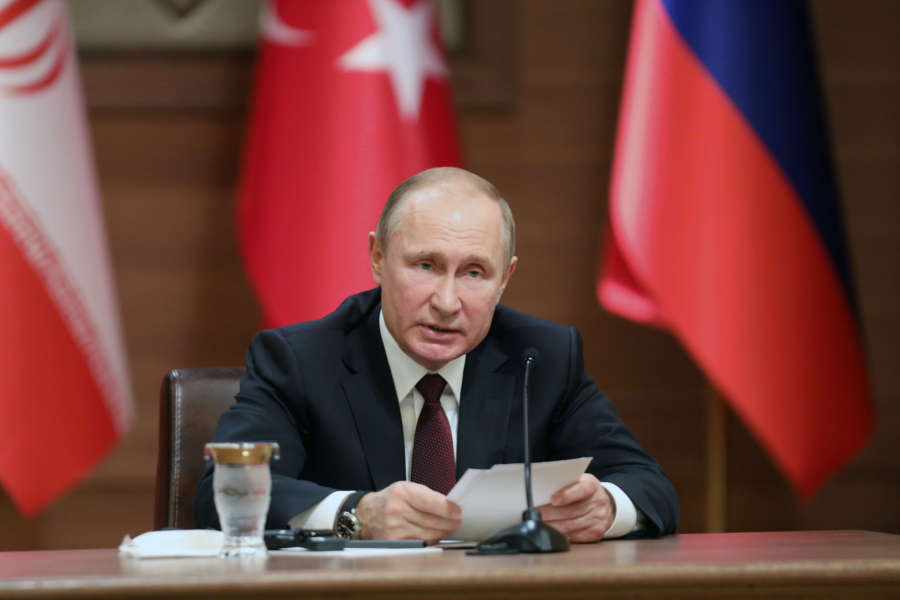 The summit brought together two powers which have been Syrian President Bashar al-Assad's most forceful supporters, Iran and Russia, and one of his strongest opponents Turkey.
Cooperation between the rival camps raised hopes of stabilising Syria after seven years of conflict, in which 500,000 people have been killed with half the population displaced.
Russian President Vladimir Putin told reporters during the joint press conference after the summit that the Islamic State (IS) "retains its destructive potential to attack in different regions across the globe" despite its defeat in Syria.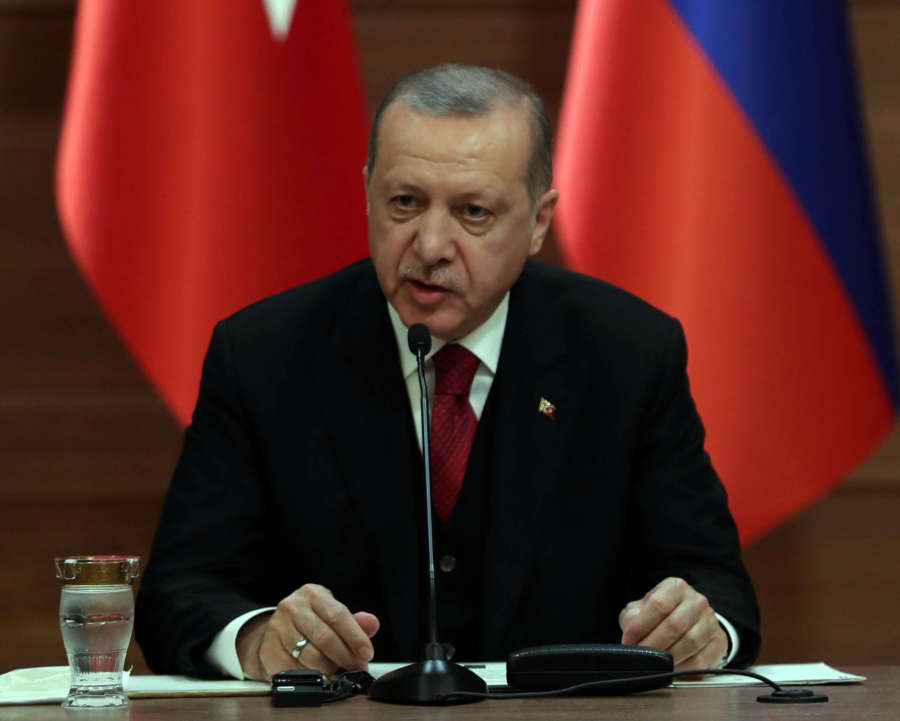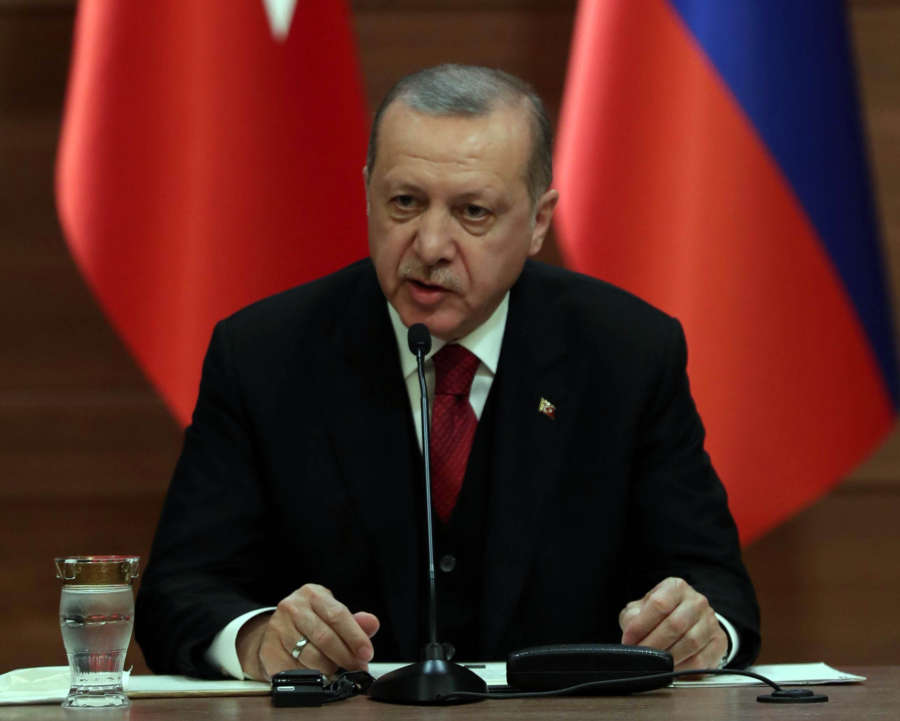 Meanwhile, Turkish President Recep Tayyip Erdogan insisted that Ankara-led "Operation Olive Branch" in northern Syria aims to fight the Kurdish militia as it poses a threat to Turkey.
"Turkey will not stop until all regions under the control of the People's Protection Units (YPG), including Manbij, are secured," he said.
Erdogan also expressed Ankara's readiness to take action in the northern Syrian city of Tal Rifaat along with Russia and Iran to build its peaceful environment.
For his part, Iranian President Hassan Rouhani accused the US of trying to use the jihadists of the al-Nusra Front and the IS as tools in the region, saying the Syrian conflict has no military resolution.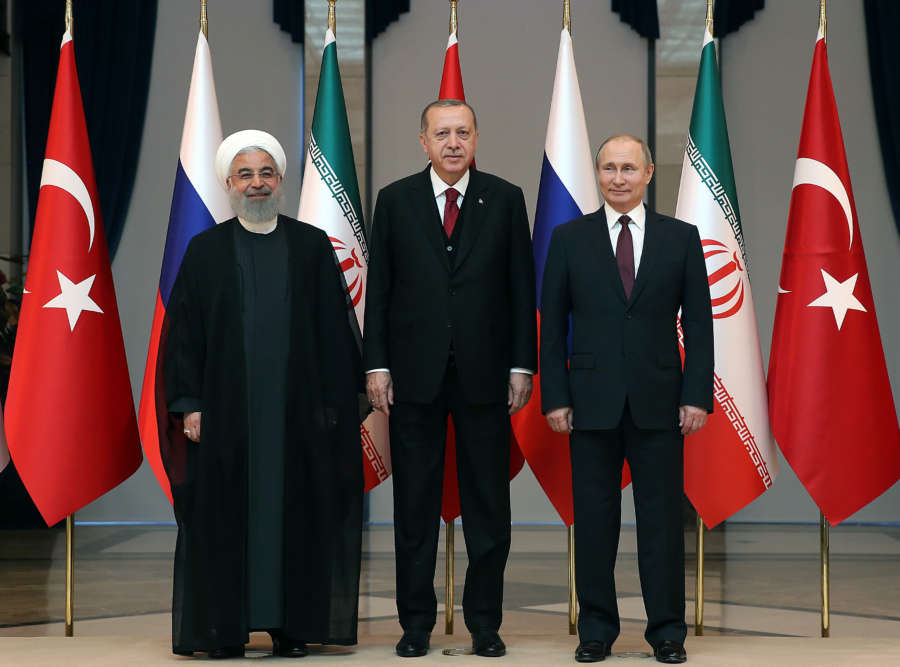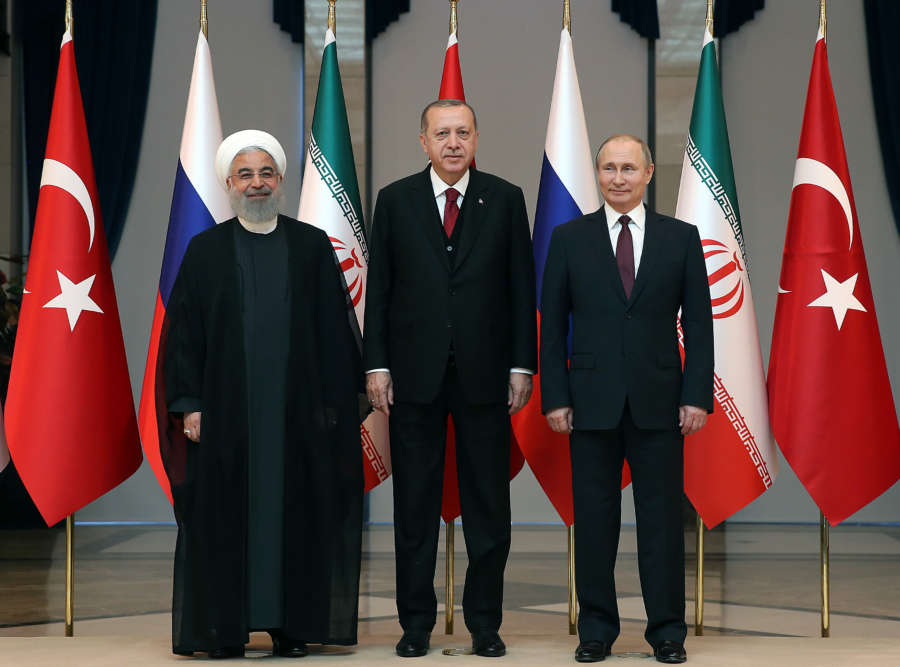 Putin said the three sides have also agreed to broaden peacemaking efforts.
"It was unacceptable to politicise humanitarian aid for Syria and the final goal in Syria is to put an end to terrorism," he stressed.
The first tripartite summit was held in Russia's Black Sea resort of Sochi on November 22, 2017 to discuss progress made in the Astana peace talks and changes in de-escalation zones across Syria.
A third trilateral summit of Russian, Turkish and Iranian leaders is expected to be held in the coming months in Tehran.