Advertisement

Reports show that China, Afghanistan and Tajikistan were doing joint border patrolling along Tajikistan's border with the Afghan northern province of Badakhshan.  The communist country is tightening its grip in the region ….writes Akbar Basha Khan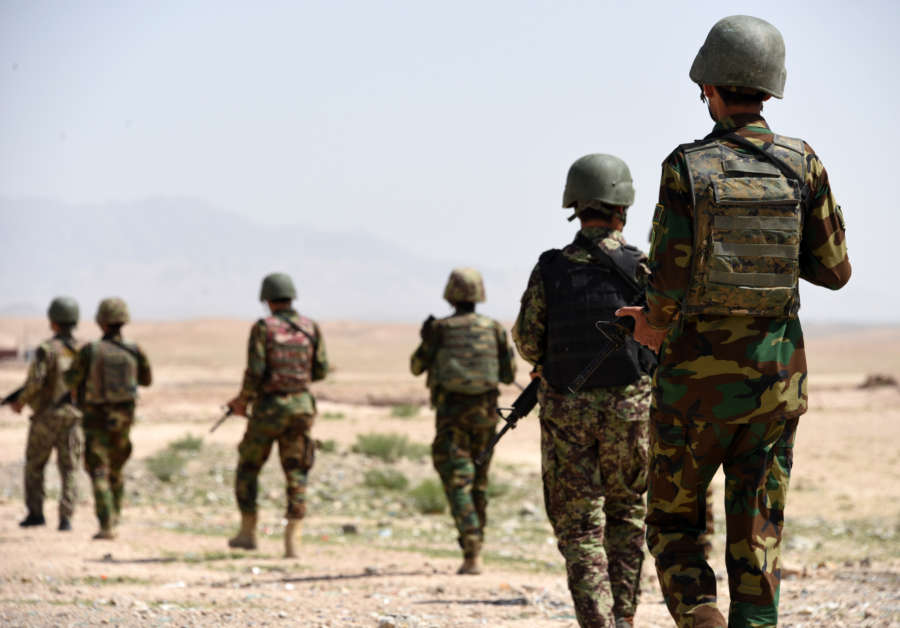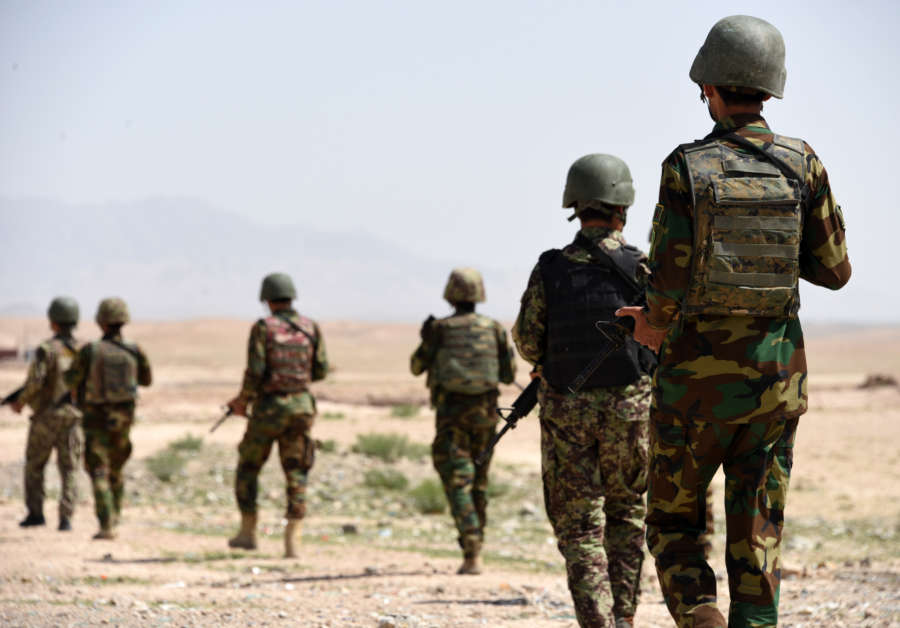 That China has many aces up its sleeve in Afghanistan is evident from recent reports that China, Afghanistan and Tajikistan were doing joint border patrolling along Tajikistan's border with the Afghan northern province of Badakhshan. The base for this border patrolling is a small town roughly 100 kms from the Afghan border in Gorno-Badakhshan in Tajikistan.
There are several open sources which attest to this activity. There are photos of Chinese Ministry of Public Security vehicles scouting the Badakhshan area in end November 2016. This is also a report of a English traveller/trekker who encountered troops from all three countries while trekking the Wakhan corridor in Afghanistan. And finally, there are statements by both the Afghan Defence Minister and Chinese Foreign Ministry on Afghanistan-China defence cooperation. Members of the Kyrgyz ethnic minority in Wakhan claimed in October 2017, that they had seen Chinese and Afghan military patrols for months before.
"The Chinese army first came here last summer and they were accompanied by the Afghan army," said Abdul Rashid, a Kyrgyz chief, adding that he had seen vehicles flying Chinese flags. The Afghan army arrived days earlier "and told us that the Chinese army would be coming here", he said. "We were strictly told not to go near them or talk to them and not to take any photos." Rashid's account was confirmed by other Kyrgyz, including another chief Jo Boi, who said the Chinese military spent almost a year in Wakhan before leaving in March 2017.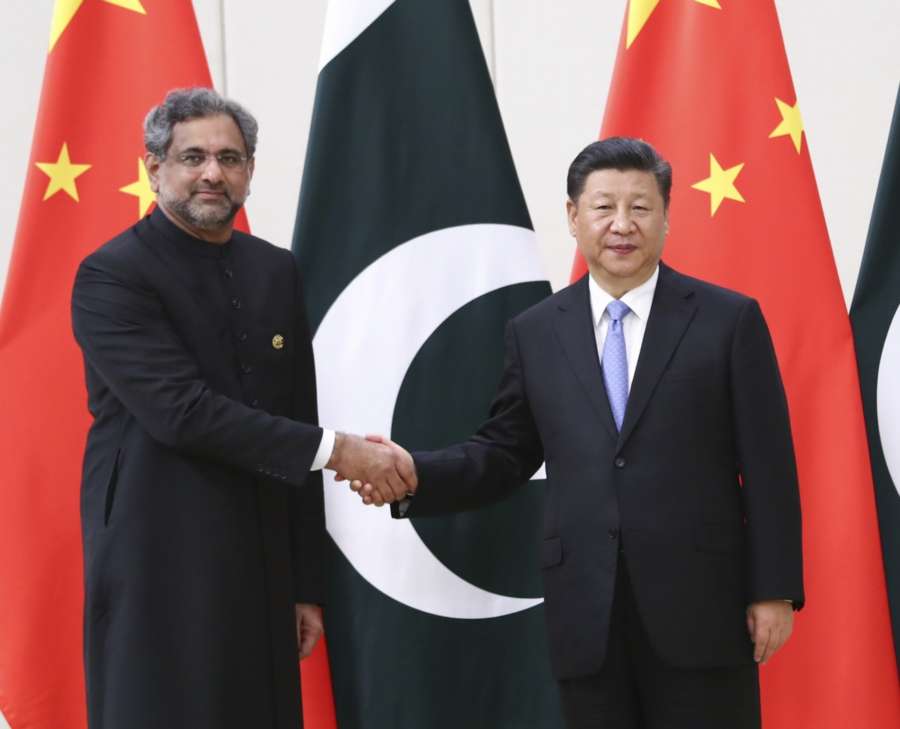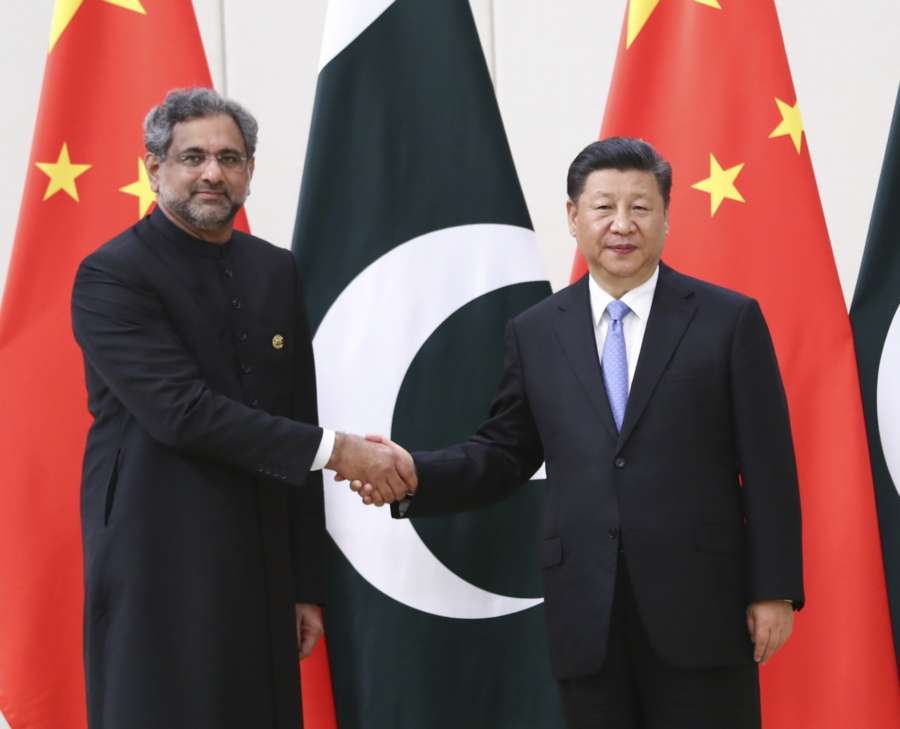 A media report published on 30 November 2016 implied that a spokesman of the Ministry of Defence of China had denied that such patrols had been conducted. The spokesman in fact stated only said that "reports in foreign media of Chinese military vehicles patrolling inside Afghanistan do not accord with the facts" and added that "law enforcement bodies from China and Afghanistan, in accordance with a bilateral cooperation decision on strengthening border law enforcement, arranged to have joint law enforcement operations in border regions." Border patrols in the Little Pamir, could have been conducted through Tajikistan, as the high plateau of the Little Pamir can only be reached by vehicle from Tajikistan.
The facts of the matter are clear in that China has offered Afghanistan money to fund the raising of a Mountain Brigade in Badakhshan. There have also been reports that this includes construction of a military base in the Wakhan corridor. The plans for the new base were worked out during a visit by an Afghan defense delegation to Beijing, General Dawlat Waziri, told Fergana News. At that meeting, the two sides announced their intention to "deepen pragmatic cooperation in various fields including anti-terrorism operations, and push forward the state and military relations between the two countries."
Tajikistan is a nation which is deeply in debt mainly to China, which is why in 2011 they gave up territory to China for writing off some part of the debt. In October 2016, Tajikistan and China signed a government-to-government pact on the construction of a number of frontier posts along Tajikistan's common border with Afghanistan. China in effect had underwritten the border of Tajikistan with its money. Under this agreement, China financed the construction of 10 frontier outposts along the Tajik-Afghan border and one training center for Tajik border troops.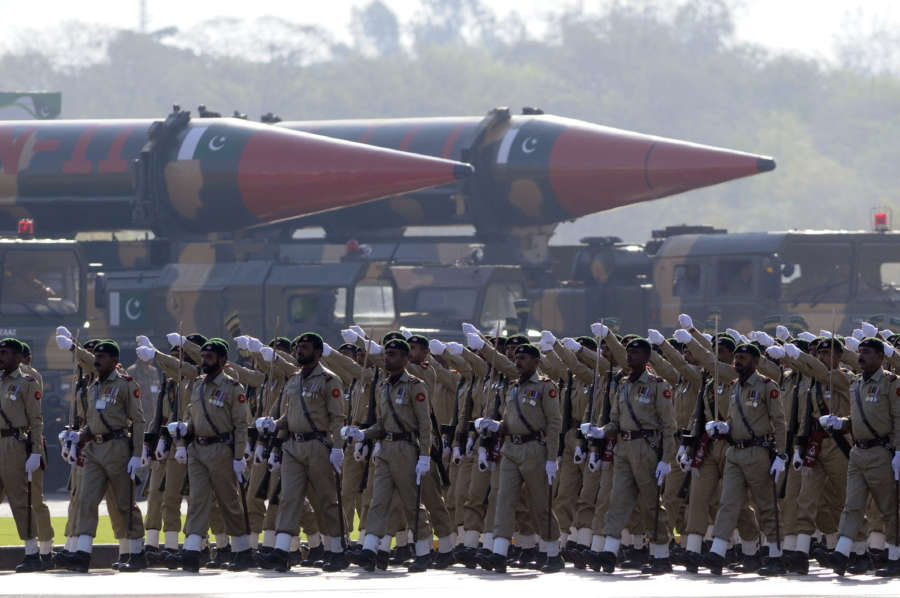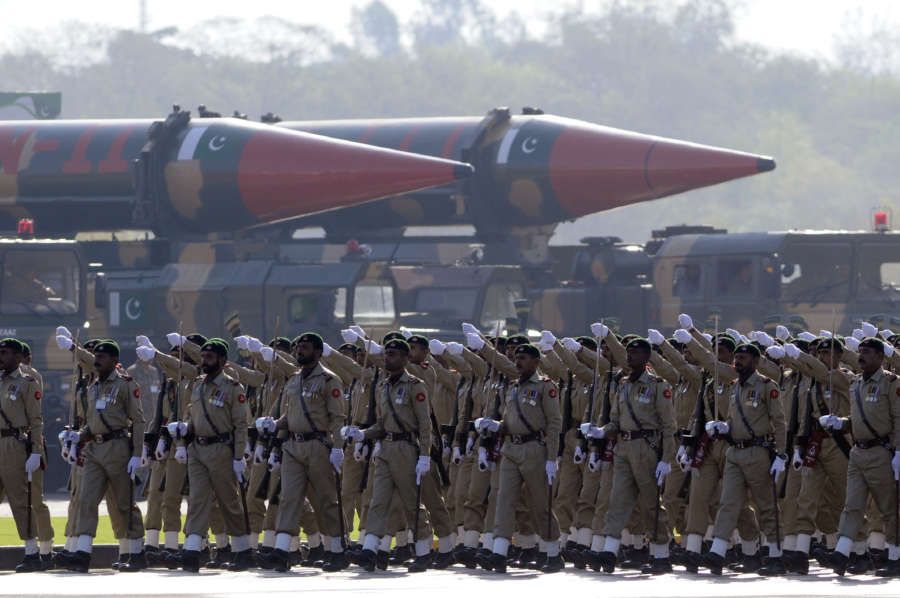 On 4 August 2016, the inauguration of the so-called Quadrilateral Cooperation and Coordination Mechanism called for closer military cooperation between Afghanistan, Tajikistan, China and Pakistan and in September 2016, China signed an agreement with Tajikistan, pledging the construction of eleven outposts of different sizes and a training center for (Tajik) border guards along the Afghan-Tajik border; and during five days in late October 2016, China and Tajikistan held counter-terrorism exercises in the Tajik part of the Wakhan Corridor.
Such patrols had been conducted for about a year on a monthly, sometimes even weekly basis, until Afghanistan suspended them in late 2016. This has been partly corroborated by eyewitness accounts, stating that the patrols in the Little Pamir were conducted by Chinese and Afghan border guards. The eyewitness report furthermore indicates that the Afghan Border Police stationed in the Little Pamir cooperated with Chinese troops.
There have also been persistent reports since last year that China has been in talks with Afghanistan over the construction of a military base in Wakhan Corridor. The ostensible reason for this is the possible infiltration of Uighur ETIM militants from Afghanistan into China through the corridor. Mohammad Radmanesh, Afghan Defence Ministry deputy spokesperson, had stated in this regard: "We are going to build it (the base) but the Chinese government has committed to help the division financially, provide equipment and train the Afghan soldiers."
Despite frequent allegations that Uighur extremists being present in Afghanistan, China has not presented even an estimated number of such Uighurs. Their presence in Afghanistan is likely to be insignificantly small. Uighurs that reside in Afghanistan probably migrated to the country, most likely during the Taliban regime in the late 1990s. It is unlikely that these Uighurs would actually want to return to China and, even if they did whether they would be act as terrorists in Xinjiang!
The importance of this otherwise peaceful region is that it shares borders with China and Tajikistan and the local residents all have links to the Krygz people. Wakhi, Kyrgyz and Khowar are the major ethnic groups of Wakhan. The total population is estimated at about 10,600. Until 1978, the northeastern most portion of Wakhan was home to about 5,000 ethnic Kyrgyz. Most of the Kyrgyz inhabitants fled to Pakistan in 1978, in the aftermath of the Saur Revolution. The ethnic Kyrgyz sought 5,000 visas from the US Consulate in Peshawar for resettlement in Alaska. Their request was denied. At this point, Turkey then under the military rule of General Kenan Evren, had provided resettlement of the entire group in the Lake Van region of Turkey in 1982.
Chinese concerns about illicit cross-border activities on the Afghan-Chinese border, are highly exaggerated. The Afghan-Chinese border lies in extremely remote mountains and can only be crossed through two passes. Both passes are located on altitudes of nearly 16,500 feet (5,000 meters) above the sea level and are hardly accessible – far away from any settlement with not even footpaths leading to them.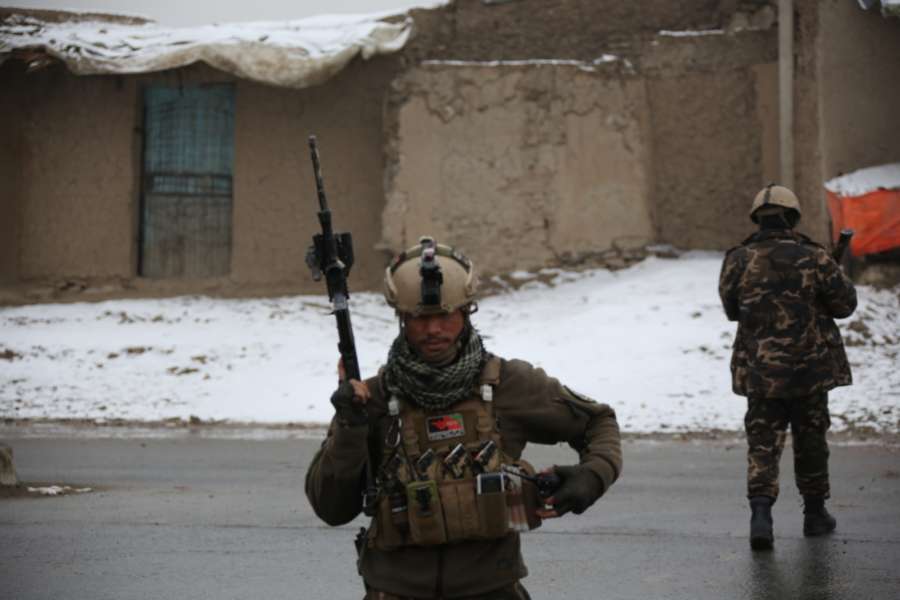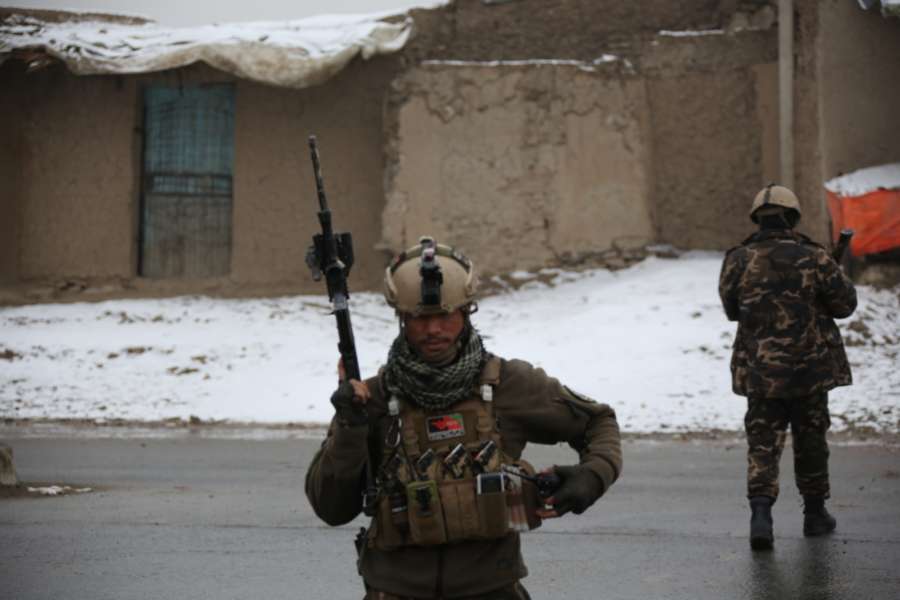 Beijing fears that exiled Uighur members of the East Turkestan Islamic Movement (ETIM) are passing through the Wakhan into Xinjiang to carry out attacks. China is also worried that fighters of the militant Islamic State group fleeing Iraq and Syria could cross Central Asia and Xinjiang to reach Afghanistan, or use the Wakhan to enter China. The challenge is that the terrain precludes the large-scale movement of men through the Wakhan into China. There is only one pass, i.e., Waghjir Pass and this too has been closed by China for some years now. It is more likely that Islamic State fighters moving out of Syria are using Tajikistan as a point of entry into Afghanistan.
Chinese officials have been quoted by several sources emphasizing that the patrols in the Wakhan Corridor were jointly conducted by Afghan, Tajik and Chinese forces based on a corresponding agreement between those nations, and were therefore legal. There is little doubt therefore, that China is beginning to play a new Great Game in the Pamirs. Is the US under President Donald Trump listening?