Advertisement

Ace cricketer turned Prime Minister Imran Kahn is cutting a sorry figure as the job takes its toll. U-turn has become a popular expression to attack the Imran Khan Government and he is being told, even before he can complete a hundred days in office – some kind of a landmark new governments are assessed at….writes Dr Sakariya Kareem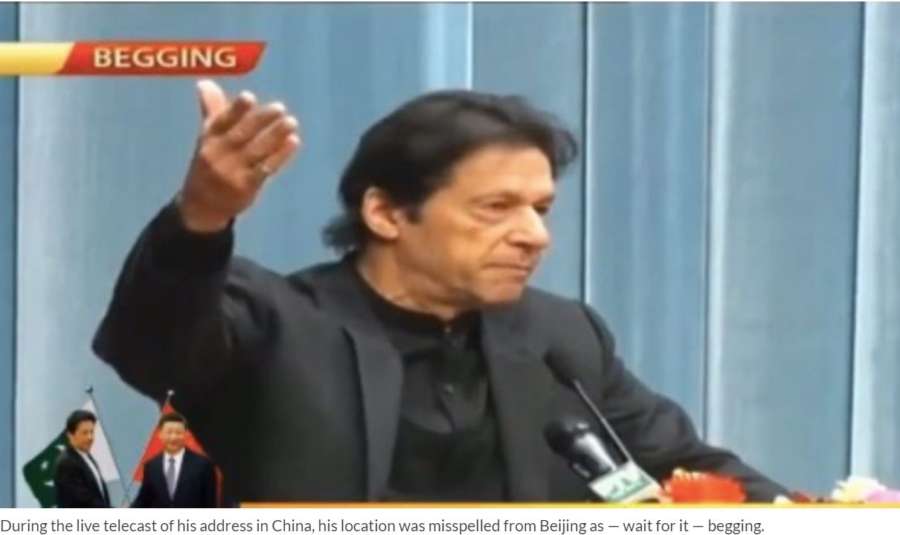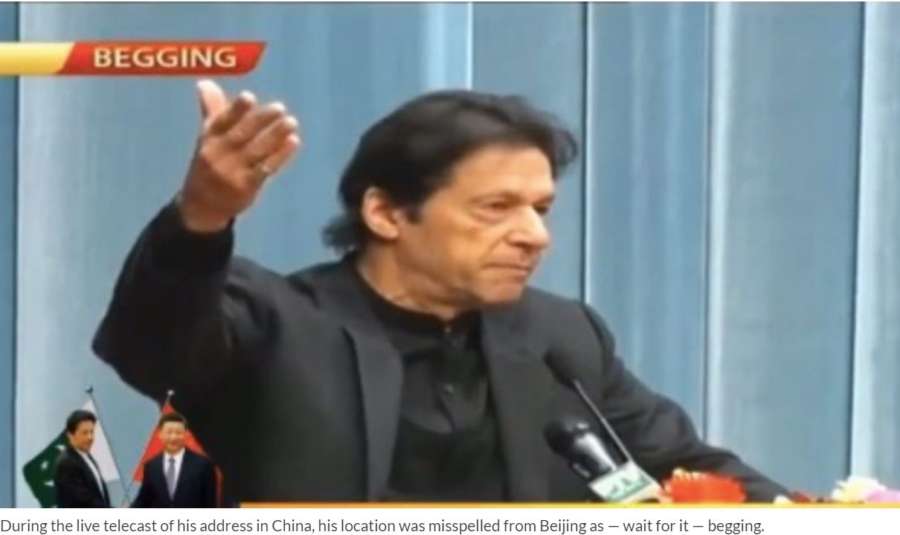 Pakistan's Prime Minister Imran Khan has opened himself to ridicule from a dismayed public after he last week justified the numerous flip-flops of his nascent government as signs of his being "a great leader."
The political opposition and sections of media have accused the government of doing U-turns on key issues confronting the country. Khan responded by insisting that reversing decisions was not wrong.
Had Napoleon (in the 18TH century)  and Adolf Hitler (during World War II) reconsidered their respective decisions to attack Russia, they would have spared themselves the defeat and ruination.
The Russia reference provoked opposition leader Syed Khurshid Shah of the PPP to ask, half in jest but more in biting political sarcasm: is Pakistan contemplating to attack Russia?
Columnist Nadeem Farooq Paracha, in his signature tongue-in-cheek style, termed the PM's statements "fair enough" whilst also remarking: "I have a feeling the PM will take a U-turn on this statement as well."
U-turn has become a popular expression to attack the Imran Khan Government and he is being told, even before he can complete a hundred days in office – some kind of a landmark new governments are assessed at.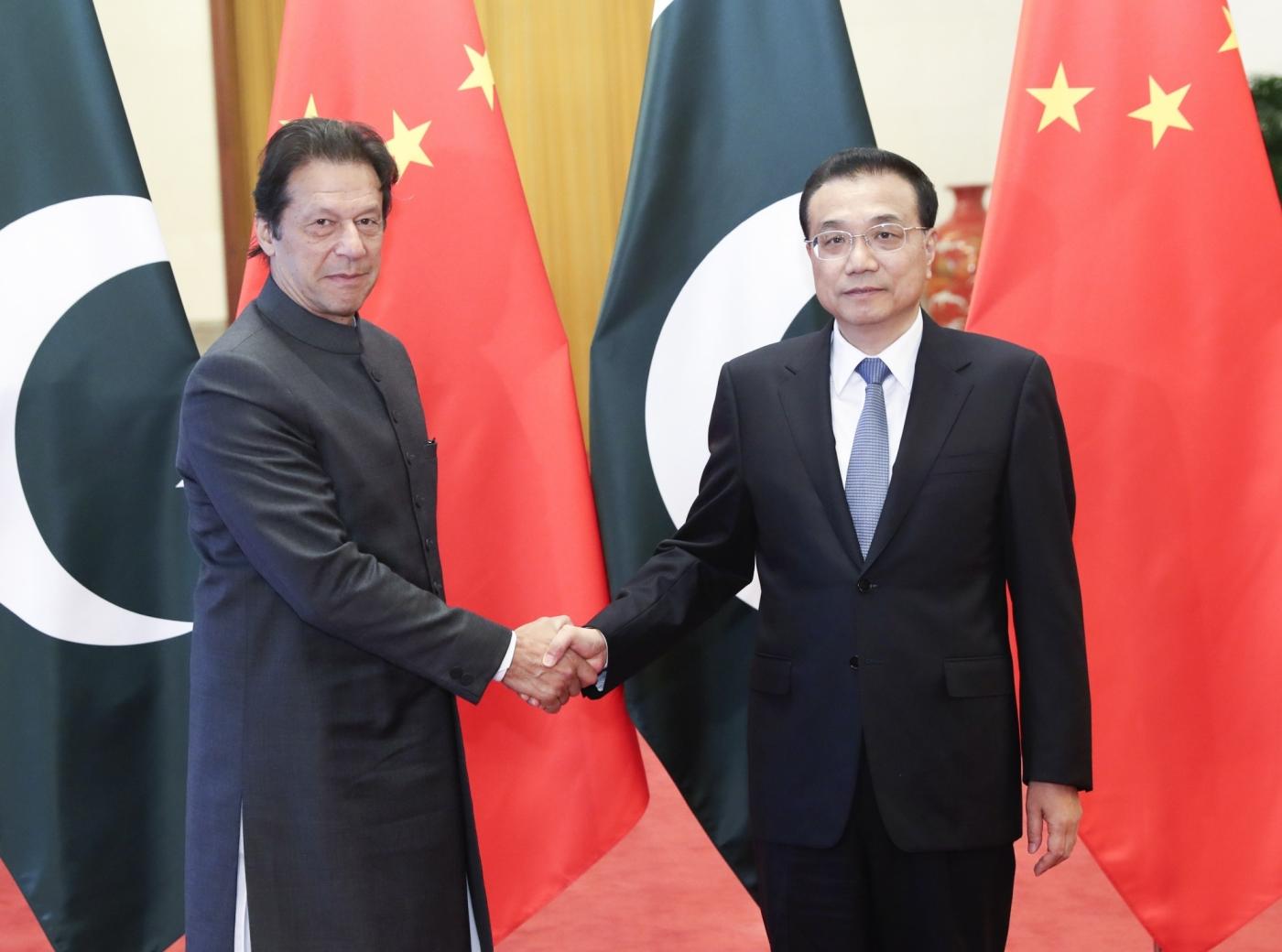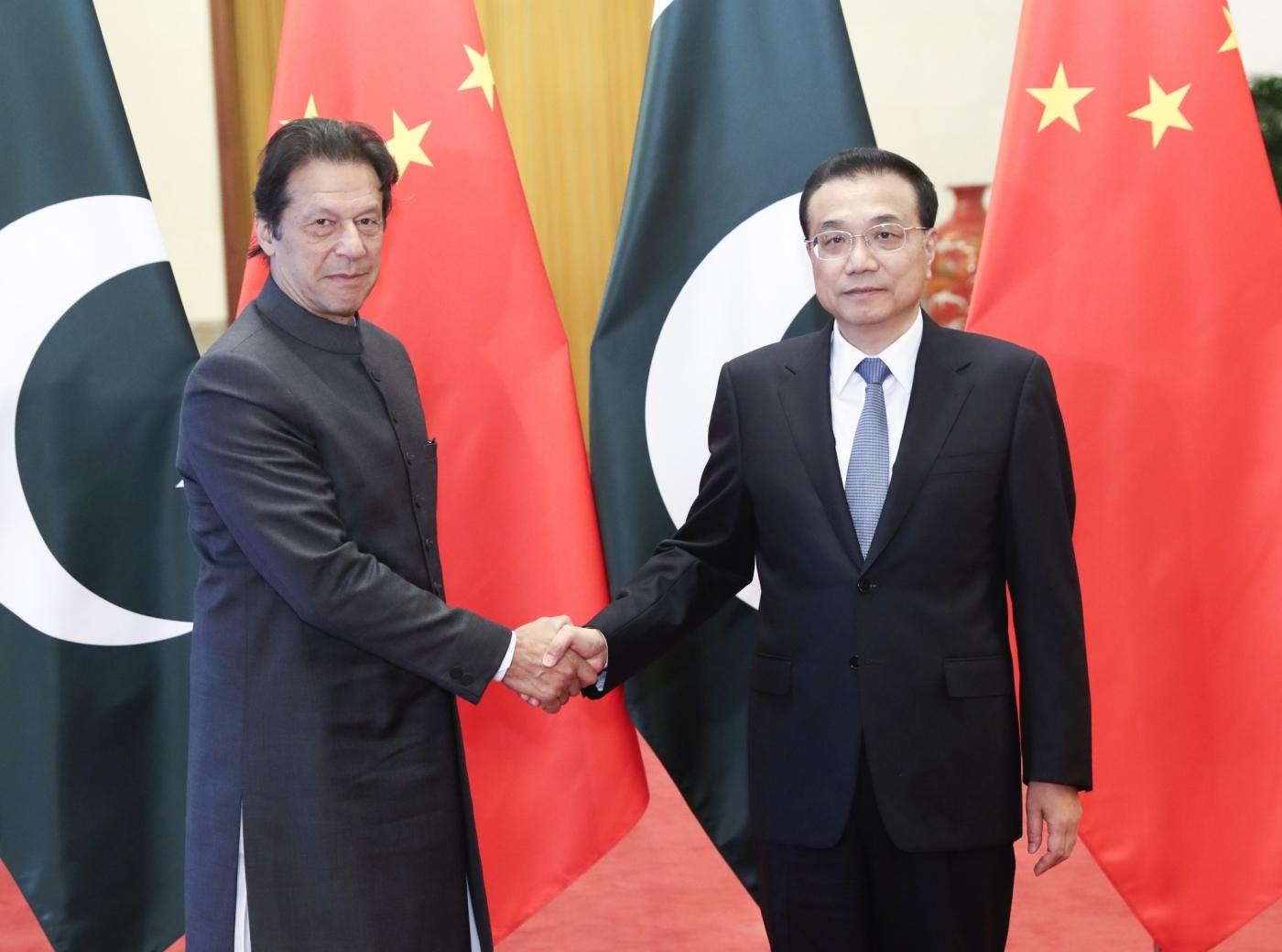 Among the numerous U-turns the media has listed are blow-hot-blow-cold with the United States, putting a brave face in the face of desperate need to get an economic bailout from the International Monetary Fund (IMF), grandly announcing that Saudi Arabia would join the China-Pakistan Economic Corridor (CPEC), but going back on it after the Chinese ostensibly disapproved, and announcing huge aid from China, Saudi Arabia and the UAE.
The media has also referred to Khan reversing decision to appoint Princeton University economist Atiq Miah on the Economic Advisory Council after protests against appointing Miah, an Ahmedi, a sect of Islam declared non-Muslim.
The other major reversal has been supporting the Supreme Court judgement acquitting Asia Bibi, a Christian woman who had been accused of blasphemy, but reaching a deal with the Islamist protesters that has been widely termed as a 'surrender.'
PML-N lawmaker Nafisa Shah has suggested that Khan form "a ministry of U-turns" to explain why his government was reversing decisions and its ministers changing statements on key issues.
"We feel the country is being run by a trainee pilot who is making the poor people of this country go through political somersaults," Ms Shah said, while asking the government to stop the "trial and error method" of the governance, Nafisa said.
There is yet again the derisive use of cricketing terminology as the cricketer-turned-politician is being told that running is easier between the wickets than running a government.
Imran's apologists have sought to attribute the Hitler-Napoleon-Russia comparisons to his inept spin doctors. But he has proved his critics right by himself refusing to do a U-turn on the U-turn remark.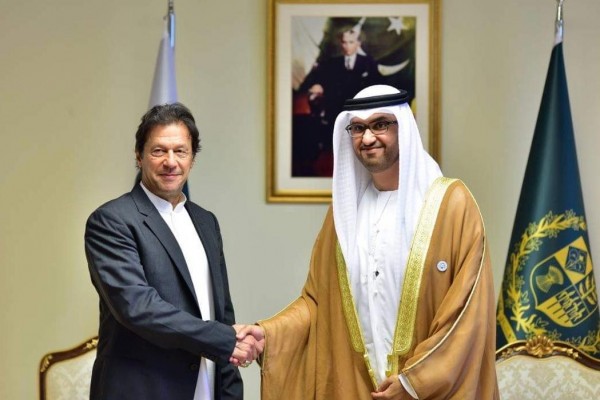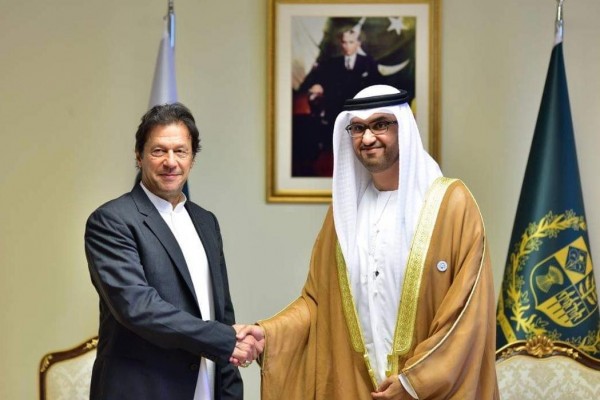 He took to Twitter a day later to insist that "doing a U-turn to reach one's objective is the hallmark of great leadership just as lying to save ill-gotten wealth is the hallmark of crooks."
His veiled attack on ousted premier Nawaz Sharif and the latter's family, in keeping with his obsession with his political opponents, was a deflection, but also reiteration and justification of the earlier faux pas.
Apparently convinced that he had made a marvellous point to the media, Khan also cited an example from his cricket days when he led Pakistan's national team. He said, "We used to make a strategy and then step out into the field but if the opponent team formed a strategy against ours then we would have to change it."
And then taking swipe at, this time naming him, Khan said: PM Imran further said, "Nawaz Sharif did not take a U-turn and lied in court."
But Dawn newspaper surmised in its editorial that "in attempting to address a perception, he (Khan) appears to have unwittingly further exposed the problem."
It said his government had undergone "a bruising few weeks" in office when Khan met a group of journalists "to try and allay concerns in sections of the public and the media that his government is suffering from a lack of direction and that Mr Khan has thus far failed to rise to the mammoth task of being prime minister."
Khan "ought to have known better" when he made the Hitler and Napoleon comparisons and contrasts with the historical personalities.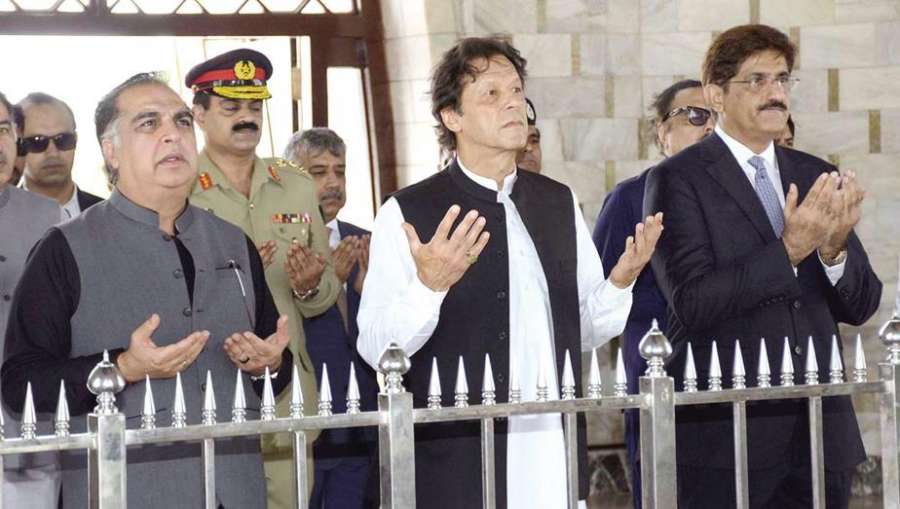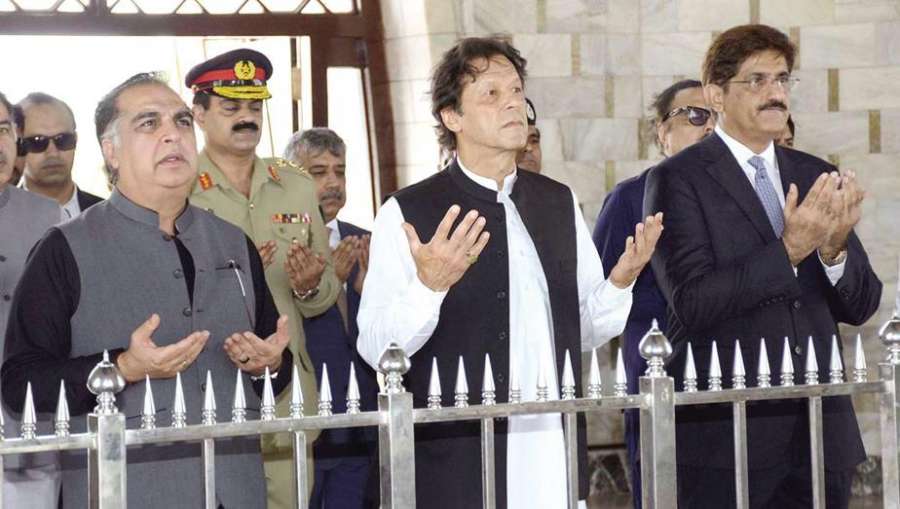 It wondered: "Were the prime minister's controversial remarks simply carelessly framed?"
It said Khan's remarks without offering a proper clarification even after they became controversial, have confirmed that he and his party's understanding of the economy and governance was "inadequate to begin with, leading them to make claims in opposition that were never going to be fulfilled once in government."
As for the frequent swipes at the opposition leaders, an analyst has urged him to "climb down from the container", a reference to climbing on a railway container, one of the many the government had put up near National Assembly and government offices when Khan, then in the opposition, had laid a siege of the Sharif government seeking to force it to resign. After several weeks of this campaign, in collusion with sections of the army led by the then ISI chief, Lt Gen. Zaheerul Islam, the protest had ended in a whimper.