Advertisement

Content with the way his classical game has shaped up in recent times, five-time world champion Viswanathan Anand is not sweating over his poor run in the rapid format and feels he has time to work on his frailties which, according to him, are out in the open…reports Asian Lite News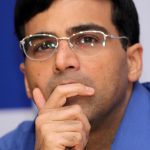 "I think my classical game has stabilised. If you see the Olympiad or the Isle of Man or St Louis… these are steady performances. I was happy that in the (Chess) Olympiad and Isle of Man, I was winning several games; games with black and things like that," Anand told IANS in an interview.
In the classical format, Anand has been in good touch, remaining undefeated in the Sinquefield Cup and finishing sixth in the Isle of Man International Chess Tournament.
In Kolkata to take part in the Tata Steel Chess India 2018 meet, the 48-year old legend fared poorly in the Rapid format, finishing seventh with eight draws and a shock defeat to local challenger Surya Shekhar Ganguly in the last round.
Since winning the World Rapid Chess Championship last year, Anand's form in speed chess has been on the decline, the latest testament being his last-place in the St. Louis Rapid and Blitz meet.
"The rapid and blitz has been quite disappointing," Anand conceded.
"I probably have some chance to try and improve the rapid and blitz performance, hopefully by new year. The problems I am facing in chess and the weaknesses I am showing are quite evident. So I can work on them even without specific tournaments," said Anand, who does not have tournament invitations after Tata Steel's classical chess meet in the Netherlands in January next year.
Anand will take part in the Chess World Cup next year in November. The top two finishers in the tournament will qualify for the Candidates Tournament for the World Chess Championship 2020.
He stressed that although his form in speed chess is a matter of concern, the focus will shift to qualifying for the Championship he last won in 2012, before Magnus Carlsen took over.
"But by next year, my focus will again shift to the World Cup. Because that would be the next big event to try to qualify for the Candidates (tournament).
"I will just see also what invitations I get. I am confirmed for Tata Steel in January; but, after that, my schedule is still developing. So it's hard to make plans so far ahead," Anand said.
Anand signed off by saying that he is hopeful of the younger crop coming up the ranks and touted the likes of Nihal Sarin, Vidit Gujrathi, R. Praggnanandhaa and S.P. Sethuraman to break through in the near future.
"The broader trend is someone like Vidit, he is young enough and highly rated enough that people are watching him with lot of interest.
"But again, we have people like Nihal Sarin and R. Praggnanandhaa and S.P. Sethuraman, who I played in the Isle of Man. So let's see how many of those develop.
"We have got enormous depth of talent. So I think some of them will break through."