Advertisement

Staring at the pulsating Northern Lights in the Alaska night sky is what inspired Malaysian architect-turned-artist Red Hong Yi's unique art installation titled "Aurora"…writes Siddhi Jaim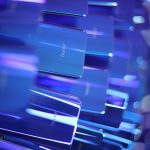 Made of 2,000 glass-backs from Honor smartphones — in blue, purple and green — the "Aurora" artwork was unveiled at Chinese smartphone brand Honor's "Artology: Explore Art and Technology with You(th)" event here earlier this week.
Structured in the shape of a ribbon, the artwork has hundreds of phone glass-backs and stainless steel mirrors fixed at different rotational angles.
Red, as she is popularly called, is known for "painting without a paintbrush" and creating art out of conventionally found material like tea bags, chopsticks, socks and straws.
This time, it was the turn of smartphone glass-backs that change colour when rotated.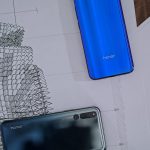 "My inspiration came from what I saw in Alaska last year. The structure of the installation itself is in the shape of a ribbon. It's like aurora borealis (or Northern Lights) but that's kind of flat; I wanted this to be more 3D," Red told this visiting IANS correspondent.
While Alaska's sky lights may have felt like a spiritual experience, their "magic" didn't end there for Red.
When asked why she chose the dynamic glass-backs, the artist, dubbed as one of the 11 leading art world entrepreneurs by Sotheby's Institute of Art, recounted Honor contacting her a year back to ask if she wanted to work with the "beautiful glass back material they had".
"I asked them to send a couple samples over. When I looked at them, what captured me immediately was the rotation.
"When I rotated these phones, they went from blue to purple. In this installation, I've given them different rotational angles, there are 15 of them. When I shone light on it, it bounced off onto other surfaces around it," informed Red, a former University of Melbourne student.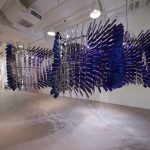 The installation, however, also has a literal flip side. Behind each coloured glass-back is a shiny, reflective surface.
"One side of the installation is all glass-back; the other side is stainless steel mirror. When you look at it, you see yourself reflected in it. This is a commentary as to how we are living in a digital age right now. It's a reflection back to us of our society going completely digital," the 32-year-old artist explained.
The overall effect? Hues changing as light shines through the pieces and as people move along it, to the extent that no two viewing angles of "Aurora" are alike.
The dynamism, reflecting a larger shift in a society going digital, also reflects today's artists' changing engagement with their viewers.
Using material that captures the imagination of today's youth — Honor's target for its smartphones — the art installation commissioned by the company welcomes them to enter "an intimate, contemplative space".
Red, who wants viewers to move along the piece to observe reflections, said the use of polished stainless steel highlights "tech-savvy millennials" who "become the model, the director and publisher of the clearly-reflected image".
The artwork is on display at Hong Kong's architectural icon H Queen's till December 23.