Advertisement

For Delhi's autorickshaw drivers, including 35-year old Shahbaz Khan, going to Burari Transport Authority — the capital's biggest licensing centre — was a nightmare without the ubiquitous tout's help. But the picture has changed dramatically after Chief Minister Arvind Kejriwal visited the Regional Transport Office (RTO) in July…reports Asian Lite News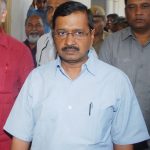 The entry, which was earlier open to all, is now restricted. Unauthorised persons, including touts, are not allowed in the RTO.
"The entry of people is allowed after checking the vehicle or work-related documents," a government official told IANS.
People can even file complaints on the government's newly-introduced anti-tout helpline and email ID if they face any harassment in getting their work done, he said.
Kejriwal, along with Delhi Transport Minister Kailash Gahlot and other senior officials, conducted a surprise inspection of the RTO in July when he found it to be a "den of corruption".
"Earlier, we needed to go through a tout to get any work done by the officials in the RTO. But after the Chief Minister had visited the office, the entry of touts had been banned and we can now directly contact the officers for our work," Khan told IANS.
"It even took us months to get even the small work done earlier if we approached the officials without tout or any 'jugaad'," he added.
Apart from restricting the entry, the government has also other plans to improve the RTO's condition. During the visit in July, the ministers had pulled up officials for not putting anti-corruptuion measures in place.
"The government has plans to decentralise the transport authority. Currently, the load on the authority is high," Gahlot told IANS.
"The corruption was high as people used to stand for long hours to get their work done. Even for fitness certificates, there are long queues. This encourages corruption.
"If they walk in and see less crowd and can get the work done by themselves within some time, why will they pay extra money to get the work done," he asked.
However, the autorickshaw drivers need more improvement in the RTO as many feel the working style of the officers has not yet changed.
"The attitude of some officers has not yet changed. They, instead of getting the work done fast, force us to make multiple trips," said 42-year-old Shyam Yadav, also an autorickshaw driver.
"The most common excuse the officers give us is 'the computers or the internet are not working'. There should be a way to deal with such issues as well," Yadav added.
Echoing this, 52-year-old Rajesh Rao, another driver said: "The visit (by Kejriwal) has improved a lot of things. We do not earn so much that we can afford to pay extra to get our work done. It feels good when the government takes note of the issues faced by the common man. But they should also do something to change the attitude of the officers."
Gahlot said the government is working to improve the situation.
"We can make rules and change the structure. But attitudes take time to change. Slowly, with an improvement in the structure and stricter rules, the attitude of the officers will also change," Gahlot assured.