Advertisement

Infighting in Punjab's main opposition Aam Aadmi Party (AAP) and the politically-active Shiromani Akali Dal (SAD) is giving the ruling Congress in the state a happy-hours' feeling…reports Asian Lite News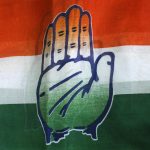 The AAP's Punjab unit is in a complete disarray — be it the leadership crisis, having no political direction or agenda or the complete disillusionment of its cadre.
With the recent suspension of senior leaders and legislators Sukhpal Singh Khaira and Kanwar Sandhu for "anti-party activities and indiscipline", the AAP central leadership has once again ended up shooting itself in the foot.
Khaira, who was unceremoniously removed as Leader of Opposition (LoP) by the AAP central leadership in July, had rebelled against the party high command by dissolving the AAP's Punjab organisational structure and seeking complete autonomy for the state unit.
Both Khaira and Sandhu had been politically vocal on issues concerning Punjab and the AAP state unit and the party's central leadership decided to cut them to size.
The AAP, which was touted to be a strong contender to win assembly elections in February 2017, finished second as the main opposition party with 20 legislators in the 117-member assembly.
The AAP's performance was commendable since it was the party's very first outing in assembly polls and it managed to push the SAD-BJP alliance, the traditional political rival of the Congress and which ruled Punjab for 10 years (2007-2017), to the third slot in the assembly.
It is not the first time that the AAP central leadership has committed political harakiri with the Punjab unit.
It ousted its then Punjab unit chief, Sucha Singh Chhotepur, who made a formidable base for the AAP in the state, on flimsy bribery charges in August 2016, just months ahead of the assembly polls. The move dented AAP's fortunes in the polls.
The Congress, which has a formidable strength of 78 legislators in the assembly and looks politically stable since it returned to power in March 2017, would also be drawing solace from the infighting that has emerged within its traditional rival, the SAD.
The leadership of SAD president Sukhbir Singh Badal, the son of veteran Akali Dal leader Parkash Singh Badal, is being challenged by a growing number of senior party leaders.
Leaders like Rattan Singh Ajnala, Ranjit Singh Brahmpura and Sewa Singh Sekhwan and others have been expelled from the SAD for openly rebelling against Sukhbir and his brother-in-law Bikram Singh Majithia.
Former Union minister Sukhdev Singh Dhindsa, a Rajya Sabha MP, had also recently quit all party posts. Though Dhindsa has not openly spoken out against Sukhbir Badal, the reasons for his move are certainly linked to his being upset with the way the party is functioning under Sukhbir and Majithia.
The senior Akali leaders, known in Punjab as the "Taksali" leaders, are generally upset the with the wayward manner in which the second oldest political party (SAD) is being managed.
Not surprisingly, as the infighting in AAP and the SAD grows, the Congress is sitting pretty.