Advertisement

Hailing from a region known for its love and passion for football, Bengal Warriors defender Amaresh Mondal took a slightly different path. Currently warming the bench in his second season of the cash-rich Pro Kabaddi League (PKL), Mondal, like most children in his native West Bengal, initially started out as a footballer before switching sports…reports Asian Lite News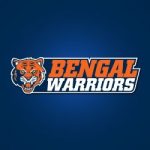 Forced to battle hardship and tragedy since childhood, it is perhaps fitting that Mondal chose to play kabaddi, a physically demanding sport that requires loads of physical and mental toughness from its adherents.
Hailing from a village near Bongaon, a small rural town around 80 kilometres from Kolkata, the 22-year-old suffered his first tragedy early in life when both his parents passed away when he was still a baby.
With the cost of a football kit out of his reach, Mondal was forced to shelve his ambitions of becoming a footballer and switched to kabaddi.
"Everyone else played football, but it was difficult for me to afford the costly kits, I had no money. Kabaddi doesn't require any such stuff which pulled me towards the sport. When I was in 10th standard, my school coach also asked me to give it a try and that is what I did. I focused completely on kabaddi and had made my mind to play in PKL one day," Mondal told IANS in an interview.
After playing the game for nearly four years in district- and village-level tournaments, Mondal's journey took a step forward after a Kolkata-based kabaddi club recruited him.
"I had to travel four to five hours to reach Kolkata for training and it was usually around one or two in the night when I returned. Despite these struggles, I had made my mind to feature in the PKL," the defender said.
Mondal's skills were later noticed by PKL officials who were appointed to bring grassroots talent from different part of the the country for the New Young Players (NYP) programme.
"After passing various levels, I entered the final selection camps held in Gandhinagar and later in Mumbai before being finally selected by the Bengal Warriors," Mondal said, adding: "I feel great representing my own state-based kabaddi franchise."
Describing his reaction on being selected for the Warriors, he said: "I didn't knew how to react, whether to smile or cry. I was amazed; it took me more than hour to utter a word."
The defender is, however, the only Bengali player in the squad but Mondal doesn't find any problem with that.
"It doesn't make much difference as our skipper Surjeet Singh, coach Jagdish Kumble and other team members are very supportive. Being a junior, they make me learn from my mistakes," Mondal said.
Asked about the changes in his life after entering the biggest arena of the game, he said: "Pro Kabaddi has changed my life completely. When I first came here, I used to be very thin — but now look how I am. I get quality and healthy food beside high-level training here, which I lacked in my home."
About his next target, Mondal said: "I want to represent the national team and if I get any government job, it would be very nice.