Advertisement

Stepping up its wagon procurement, Indian Railways has selected five players through the reverse-auction method — a first for the wagon sector — to manufacture and supply over 12,000 wagons worth about Rs 4,000 crore…writes Arun Kumar Das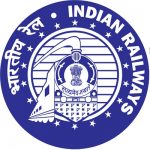 The Railways has floated tenders to procure a total of 21,758 wagons of various types — covered, flat, open and guard vans — to cater to its growing needs in the next two years.
"We have finalised contracts for 12,611 wagons in the first lot through the reverse-auction process, which is being adopted for the first time in wagon procurement," a senior Railways official told IANS.
In a reverse auction, the sellers compete to obtain business, and prices typically decrease as the sellers underbid each other after the lowest price is made public.
The official said the reverse auction carried out online ensures transparency and the most competitive price for the purchase as the order of more than 21,000 wagons is the largest so far.
Maintaining a strict delivery schedule, Railways has asked the five wagon manufacturers who have won the race in the competitive bidding – Jupiter Group, Modern Coach Factory, Titagarh Wagons, Texmaco and Besco — to deliver a substantial number of wagons in the first six months.
The Railways is suffering due to the slow pace of delivery and has tried to step up procurement.
While Besco has got the nod for supplying 395 guard vans, the remaining four companies of Titagarh (5,058), Jupiter (2,894), Modern (2,643) and Texmaco (1,621) have to supply open wagons before February 2020.
The Railways will take up the procurement of the next lot through the reverse-bidding process shortly.