Advertisement

Indian and Bangladeshi authorities would jointly develop and protect the graveyards of Bangladeshi freedom fighters who sacrificed their lives during the 1971 Liberation War, an envoy of the neighbouring country has said…reports Asian Lite News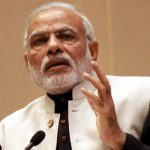 "We are collecting every detail about the graveyards of Bangladeshi freedom fighters who sacrificed their lives during the 1971 Liberation War. Initiatives would be taken to develop and protect these graveyards located on both sides of India-Bangladesh borders," the country's Assistant High Commissioner in Tripura, Shakhawat Hossain, told IANS.
"After collecting all the details about the graveyards, reports would be forwarded to the Foreign and Bangladesh Muktijoddha Affairs ministries for taking appropriate steps for their protection and building memorials," he added.
The envoy, along with other officials of the Bangladesh Assistant High Commission here, on Tuesday visited Ramnagar, Jaipur and Akhaura along the India-Banglsdesh border on the outskirts of this Tripura capital city.
"According to the local Indians, around 150-200 Muktijoddhas (freedom fighters) of the Liberation War were buried in Ramnagar, Jaipur and Akhaura areas after they died following the Pakistani Army attacks and succumbed to their injuries in the war," Hossain said.
"We have learnt that there are graveyards of Bangladeshi freedom fighters in other bordering places of Tripura, including the Kasba area of western part of the state."
He said that if these graveyards were protected and memorials built, these places would be important tourists spots, especially for tourists from Bangladesh.
The Tripura government had developed a gigantic memorial and park at the border village Chottakhola — 132 km south of Tripura capital Agartala — in memory of the Indian soldiers and Bangladeshi freedom fighters who sacrificed their lives during the Liberation War.
Former Tripura Chief Minister Manik Sarkar, in December last year, inaugurated the park and memorial, which was built on 20.20 hectares of land after eight long years of unrelenting efforts and at a cost of Rs 7 crore (over $1 million).
Statues of then Prime Minister Indira Gandhi and the founder of Bangladesh, Sheikh Mujibur Rahman, have also been installed in the memorial and park, which was developed jointly by at least 10 departments of the Tripura government, with the Forest Department as the nodal agency.
A few days after the Pakistani forces had unleashed massive attacks across what was then East Pakistan, the leaders fighting for the creation of Bangladeshi vowed on March 26, 1971, to win their independence when Bangabandhu Mujibur Rehman launched a massive guerrilla fight against the Pakistani rulers.
The Liberation War later turned into a full-scale India-Pakistan war, leading to the surrender of 93,000 Pakistani soldiers in Dacca (now Dhaka) on December 16, 1971. India was the first country to recognise Bangladesh as a sovereign nation.
"Agartala city and other borde areas had played an important role as these places had been the launch pads for the main offensive into Bangladesh. Local residents of Tripura played a huge role by providing support to Indian Army soldiers," writer and Communist Party of India-Marxist Central Committee member Gautam Das told IANS.
He said Tripura had six to seven camps in four sectors from where the the Muktijoddhas fought the Pakistani forces.
"Over 1.6 million refugees — a number larger than the state's then population of 1.5 million — had taken shelter in Tripura alone," he added.
During the war, 10 million men, women and children from then East Pakistan took shelter in West Bengal, Tripura, Assam and Meghalaya.