Advertisement

The Indian Institute of Science (IISc) here, arguably the country's top university, has been in the spotlight since long and its high-ranking position in research and education is no longer news…reports Asian Lite News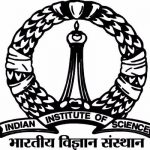 But the management committee of its 42-year-old alumni association (IIScAA), whose members hold top positions across the world, is now out to create headlines for all the wrong reasons — embarrassing the famed institution and its director Anurag Kumar, who is also the IISCAA chief patron.
In a letter dated October 25, Kumar asked Association President M.P. Ravindra to cease all IIScAA operations immediately and vacate its office from the institute's premises within a day.
Kumar's unprecedented move was prompted by a dispute that has been raging among the members of the Association's top management which, according to the Director, has resulted "in complaints being registered with the Registrar of Cooperative Societies and also the police, bringing disrepute to the institute".
Kumar's letter warned that the "functioning of the Association leaves much to be desired, and because there is immediate need to get these matters enquired into, it has been decided to suspend all activities of the Association".
Responding to this, Ravindra has informed the 9,000-odd Association members that "the General Body Meeting scheduled for Saturday October 27, 2018, stands cancelled".
The details of infighting among office bearers are not known. According to sources in the Association, there are charges of financial irregularities, falsifying records and forgery levelled by some managing committee members against the office bearers.
The happenings within the IIScAA management have shocked its members, especially those abroad.
"As an alumnus, I am appalled by the infighting and stupidity within the alumni association of India's top university," a senior scientist based in London, who did not want to disclose his name, told this correspondent in an email.
"Instead, the Association should be championing the achievements of the institute and its alumni so the institute can continue to attract the best faculty, the best students. They should behave responsibly and promote the institute in the international space rather than bicker," he said, adding: "If the problem is resolved quickly then it will be a good outcome for my beloved alma mater."
Controversy is not new to IIScAA. Last November, it made IISc look foolish in the eyes of international community by scheduling a two-day workshop on "Astrology as a Scientific Tool for Individual Progress" on the IISc campus.
The opposition to the workshop in social media was so swift and massive that IIScAA had to cancel the workshop within a day.