Advertisement

Himachal Pradesh Governor Acharya Devvrat said India has a culture of "Atithi Devo Bhava" and has never considered the people of Tibet living in the state in exile any different from the native ones…reports Asian Lite News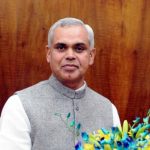 Speaking at the "Thank You Himachal" public event on completion of 60 years of Tibetan community in exile in India, organised by the Central Tibetan Administration (CTA) here, he said by giving a message of generosity, love and goodwill, the Indians have respected every culture of the world.
The Governor said India and Tibet have integral cultural and business relationships since centuries.
"The people of the Tibetan community in exile are living with love, affection, unity and goodwill in this country and we had never considered them different from ours. It is their greatness that they always express gratitude to the people of India," he said in his address where CTA President Lobsang Sangay, State Irrigation Minister Mohinder Singh Thakur and former Chief Minister Virbhadra Singh were present.
"The third generation of the Tibetan community is contributing to the progress of the country by adopting India's culture and language. This country belongs to you as much as to the people of India," Devvrat said.
"The Tibetans gave the message of unity, love and goodwill all over the world and hence the culture is not diverse from the Indian culture."
Expressing happiness over the basic amenities being provided to the people of this community, he hoped that mutual understanding between Indian and Tibetans would continue in the future as well.
State Irrigation Minister Thakur said the state considers the Tibetan community to be Himachali only. He called upon the Tibetan community to join the natural farming campaign being run by the Governor.
Sangay said the love, protection and acceptance that he received in India over past 60 years reflect the greatness of Indian culture.
"The sentiments still persist, for which the Tibetan community expresses gratitude. The Tibetans called India their second home and they are also contributing in furthering high traditions and prosperous culture of India," he added.
On the occasion, Tibetan spiritual leader the Dalai Lama offered his greetings and gratitude to the state government and its people.
In the seven-minute video message, he expressed himself as a proud citizen of Himachal Pradesh and student of the rich Indian tradition.
He stated that India is the world's largest democratic nation with a rich civilisational history, which according to him is worth sharing with the world.
As a student of the ancient Indian tradition, he offered his contribution in reviving knowledge in the country and particularly in Himachal Pradesh through an academic collaboration through Tibetan Buddhist centres.
"I think India's civilisation, among the Chinese civilisation and Egyptian civilisation, is a very sophisticated civilisation so you should feel proud. I also feel proud as a student of this ancient knowledge," he said in a video message from Dharamsala.
The Dalai Lama has lived in India since fleeing his homeland in 1959. The Tibetan exile administration is based in the northern Indian hill town Dharamsala.