Advertisement

British writer and artist Edith Durham had once said: "There is a peculiar pleasure in riding out into the unknown. A pleasure which no second journey on the same trail ever affords"…writes Sunil Gupta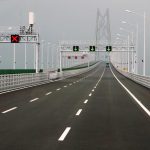 Travelling has evolved from being a family activity to something to do with friends and, in recent times, even solo. Travel, in fact, has become a form of meditation for many. A vacation is the time when everybody enjoys a few special moments with their near and dear ones, along with the luxury of exploring new places together.
With the standard of living and disposable incomes rising every day, Indians are now spending more to traverse the world. In fact, they prefer to travel on their own terms, at their own leisure, and therefore choose to hire rental vehicles to make their journeys across the world easier and more convenient. As the number of travellers increases, self-drive holidays too are gaining popularity and are expected to grow by up to 35 per cent annually, giving vacationers the freedom to explore off-beat destinations — both at home and abroad.
Here, then, are some reasons why self-driving abroad is an exciting new option that Indian travellers are taking to and why you too can consider the same for your next holiday.
* Exploring the culture: A road trip gives you the liberty to experience the culture of a place more closely and understand it better. You can stop at every intriguing spot, click pictures, chat with locals and delve into authentic cuisine at charming restaurants or cafes that you may see along the way. The experiences that a self-driven road trip give you, therefore, are unmatched in their authenticity and charm.
* Independent vacation: A self-drive vacation allows you to be a traveler of your own accord. You can stop for as long as you want or drive for as long as you are comfortable. The plans are at your discretion. It can bring you a lot of challenges along with the will to fight them, making you a more independent person at the end of the journey.
* Travelling to unexplored destinations: When there is a car with you, you can channelise your inner explorer, and go to places rarely touched or witnessed by commercial or public modes of transport. Travellers are always excited about exploring places which are never heard of. So if you too are bitten by the bug to discover new and uncharted territories, a self-drive vacation is definitely the option for you.
* Cost effectiveness: If you plan on covering multiple places on a single trip then hiring a car can be a cost-efficient and comfortable option. When you travel on your own it can be much easier to keep to your budget because you are the one who decides where and what to eat, where to go, what car to hire and where to stay.
* Enjoying nature: If you're in, say, Bali or New Zealand, that abound in natural beauty, you should definitely not even think twice before hiring a self-drive car. These places offer so many picturesque spots by the beach or nestled among mountains or even views of volcanic peaks that you would want to stop at each one of them and take those Instagram-worthy pictures. Having a self-drive vehicle will allow you to bask in the splendor of nature at its best.