Advertisement

India has considerably improved its maritime and coastal security since the Mumbai terror attack 10 years ago, but a comprehensive regulatory mechanism for stakeholders is needed to improve coordination and help make best use of institutional capabilities, experts have said…writes Prashant Sood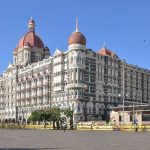 The 2008 terror attack, carried out by 10 Pakistani terrorists who came undetected by sea and killed 166 people, had exposed gaps in coastal security. The government had then initiated measures to improve surveillance along the country's 7,516-km-long coastline.
As part of the steps taken, the Cabinet Committee on Security had assigned specific responsibilities to the Navy and Coast Guard in 2009. The Navy was given responsibility of overall maritime security, including offshore and coastal security, and the Coast Guard was entrusted with responsibility of coastal security in territorial waters.
Steps were also taken to enhance capabilities of other stakeholders such as marine police, Central Industrial Security Force, Border Security Force and Customs.
While real-time information-sharing, management and analysis have significantly improved, there remains a gap in tracking of fishing vessels which is sought to be addressed by fitting them with satellite-based transponders.
Admiral Arun Prakash (retired), who headed the Indian Navy for over two years from 2004, told IANS there has been good progress in coastal security in terms of technology ,with coastal radar stations and an integrated information centre being put in place.
"One is not too sure about coordination between intelligence agencies — Research & Analysis Wing, Intelligence Bureau — and the armed forces… how good it is at the moment. That was the weakness in 2008. If that is not been resolved, then we will not be very much better off," Adm. Prakash told IANS.
He said the United States passed the Patriot (Uniting and Strengthening America by Providing Appropriate Tools Required to Intercept and Obstruct Terrorism) Act within three months of 9/11.
"In our case, 10 years have passed and there is no Act, no real change in the organisation. These things need to be looked up."
He said coastal police was under the states and police forces are the actual action-taking organisations and a central act can consolidate all the actions to be taken.
"There should have been a central Act of parliament regarding homeland security which would have taken care of all these things — coordination, who is responsible, who is to take action. That I think is a major loophole," he said.
Vice Admiral Pradeep Chauhan (retd), Director of the National Maritime Foundation, said that both maritime and coastal security have been substantially strengthened and inter-agency coordination has had spinoffs in other areas such as disaster relief and search-and-rescue operations.
"Coming to coastal security, we have done well… but have we done well enough? Of course not. It will be wise to consolidate on the gains we have made over the decade and to also simultaneously address those challenges which remain unresolved," he said.
Chauhan said there are very close linkages between governance, security and development and it would be imprudent to pretend that "we can do one without the concomitant development of others".
He said as economic indicators rise, so does the ability of the government to provide for more public goods of higher quality. "I think that we haven't done badly at all."
He said there is always a need to review the framework of maritime governance to improve coordination and to remove the wholly "artificial" divide between what is a security requirement and what is a development requirement.
Noting that coastal security does not occur at ports but at sea, he said one of the worrying things has been incremental merging of piracy and terrorist groups.
"The first challenge is to maintain security consciousness in a nation that is traditionally not aware of the dangers arising from the sea," he said, adding that coastal security itself is a product of governance.
Emphasising the need of a comprehensive national maritime policy, he said it must rest on two pillars — pursuit of blue economy and pursuit of holistic maritime security.
"These two pillars rest on foundation which is the legal framework. What you need is a strong legal framework. What is required a strong regulatory mechanism for stakeholders at sea," he said.
He also called for more research studies and putting in place facilitation structures.
Rear Admiral S. Shrikhande (retired) said since 26/11 the Navy has put in place, along with the Coast Guard, mechanisms for surveillance, patrolling and monitoring the movements of vessels.
He said there had been "a very satisfactory degree of coordination" among the multiple agencies, ministries and departments who play a role in coastal security.
"There is need to keep in mind that terrorists and anti-national elements will try looking at gaps and exploit them, and training equipment and readiness and overall effectiveness of marine police and state police has to be constantly exercised.
"Readiness, awareness and alertness by all concerned has to be there," he said.
The government had set up National Committee for Strengthening Maritime and Coastal Security in 2009 and this has been followed by committees at the state and district levels to facilitate focus on security-related issues.
Ten heavily armed Pakistani terrorists had landed in Mumbai's in the Colaba area from the sea Nov 26, 2008, and laid siege to several key locations, including Chhatrapati Shivaji Terminus, Taj Mahal Hotel, Chabad House and Leopold Cafe. The terror assault ended after three days when security forces killed nine of the gunmen. One of the attackers, Ajmal Kasab, was captured alive. He was hanged after a trial.