Advertisement

The Israeli authorities on Monday tightened security measures around the Gaza Strip following clashes that killed an Army official and wounded another, according to the Israeli military…reports Asian Lite News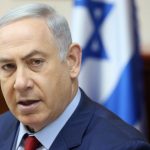 The Gaza Health Ministry said an exchange of fire erupted on Sunday night when Israeli forces claimed they were carrying out a military operation near the southern Gaza city of Khan Younis, which resulted in the deaths of seven Palestinians aged between 19-37 and left seven others injured, Efe news reported.
"During IDF (Israeli Defence Forces) special forces' operational activity in Gaza, an exchange of fire broke out, during which an IDF officer was killed and an additional IDF officer was moderately injured," the Israeli Army tweeted.
A Hamas military commander was also killed in Israeli forces operation, reports say. Hamas identified the deceased military commander as 37-year-old Nour Baraka of the Qassam Brigades, according to CNN.
The IDF said that after the gunfire, 17 missiles were fired from Gaza at the Israeli territory, three of which were intercepted by the Iron Dome.
The Israeli authorities, in response, shut down the Israeli railway line from Ashkelon to Sderot as well as schools in the Israeli communities adjacent to Gaza.
Meanwhile, Israeli Prime Minister Benjamin Netanyahu, who was in Paris along with other world leaders to commemorate the centenary of the end of World War I, cut short his visit to return to Israel to assess the situation.
Defence Minister Avigdor Lieberman held an assessment meeting with intelligence and military police officials in Tel Aviv's IDF headquarters early Monday.
Sunday's escalation came just days after Qatar sent $15 million into Gaza in an attempt to alleviate the humanitarian crisis in the coastal enclave and reduce tensions along the Gaza border, which has seen often violent clashes between Israeli security forces and Palestinian protesters.