Advertisement

Bestselling author Chetan Bhagat, who has taken a leap of faith in his upcoming novel "The Girl in Room 105" in which the protagonists are a Kashmiri Muslim girl and her lover from an RSS-affiliated family, says that Muslims, particularly from Kashmir, are victims of "unintentional racism" on a daily basis in the Indian mainstream…reports Asian Lite News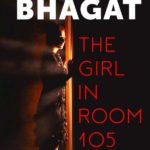 "After having researched and written this book, it is my belief that the first step to understanding things would be to know what is happening. Most Indians don't know a thing about Kashmir. All they know (about) is Indian Army and terrorists. I think that is like a very narrow-minded way of looking at the problem," Bhagat, whose novels have sold hundreds of thousands of copies and have been inspiration for blockbuster Bollywood movies like "Three Idiots."
He related that once he was on a panel interviewing MBA candidates for a business school when one of the aspirants introduced himself and said: "Sir, I am from Kashmir but I am not a terrorist." On another occasion, Bhagat was caught in traffic on Mumbai's Western Express highway while on way to boarding a flight.
"I didn't know what to do. I got out of my car and asked a young boy on a bike to drop me to the airport. He took me but said that I will drop you a little further from the airport because there are some cops there. I enquired what the issue was. His reply: 'I am a Muslim guy on a bike at the airport, they will trouble me'," Bhagat said.
"If I am not a Muslim I don't realise what they go through. I know there are no riots and people are not burning each other but it is this daily feeling that I better maintain a low profile, stay away from the crowd, that is more disturbing. I think that should not be the case in a free country. People need to understand that our country is becoming too polarised," he quipped.
He acknowledged that there are some "terrible things" happening but the bigger issue, according to the author, is what the Muslims go through on a daily basis.
"I am aware that there are complex issues but broadly you first need to talk to them and they need to talk to you. The more Kashmiri youths interact with the rest of the country and vice versa, the better our prospects are.
"They don't have cinema there, their internet goes down so many times, I mean that's not the way the people of our own country deserve to live, right? Just because they are from Kashmir, they live with it everyday. There is an implied, unintentional racism happening all the time," Bhagat maintained.
He said that books are "one of the best mediums" of bringing about a change.
"Right now, people see Kashmiris, and Kashmiri Muslims particularly, and think that they are different from us. But the moment they will read my story, where a Kashmiri Muslim girl is living in a hostel and doing things that any of us do, they will realise that Kashmiri Muslims are also just like me and you…It will give a clearer understanding of the issue than mere statistics and experts in TV panels can. The aim is to familiarise people with the Kashmir issue," he said.
The father of the male protagonist in "The Girl in Room 105" is a member of the Rashtriya Swayamsevak Sangh (RSS).
"I think that in itself sparks a discussion. An author's job is to highlight and mirror the society. I am sure there are many people who know much more about Kashmir than I do but my point is an average Indian is also not an expert. Without judgement, I have tried to present to my readers that you see if this is the country you want to create," he said.
The book, published by Westland, will be released in October and is currently available for pre-order on Amazon.
"A fair and just society is important. It doesn't matter what the majority opinion is. You can't have a system work if you go by what the majority thinks all the time. Justice is justice and the weakest has to be protected first but this is being questioned right now," Bhagat said, while also pointing out that it is difficult to maintain "a Centrist point of view" in India today.