Advertisement

Malayalam magazine Grihalakshmi is in a controversy after they featured a woman model, posing breastfeeding a baby who is not her own, as the cover photo, with a text in it saying, "Moms tell Kerala – don't stare, we want to breastfeed."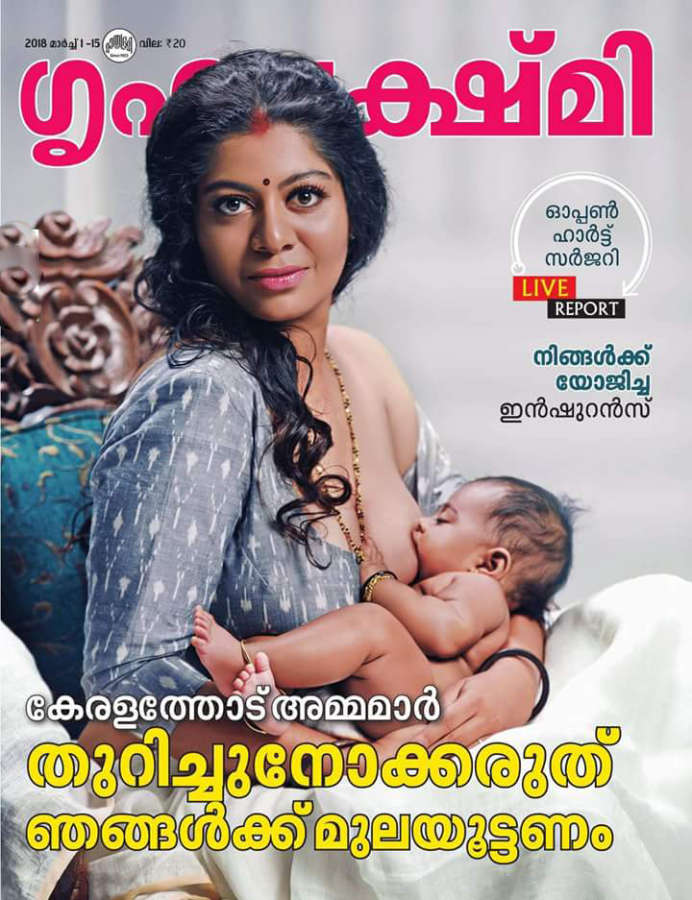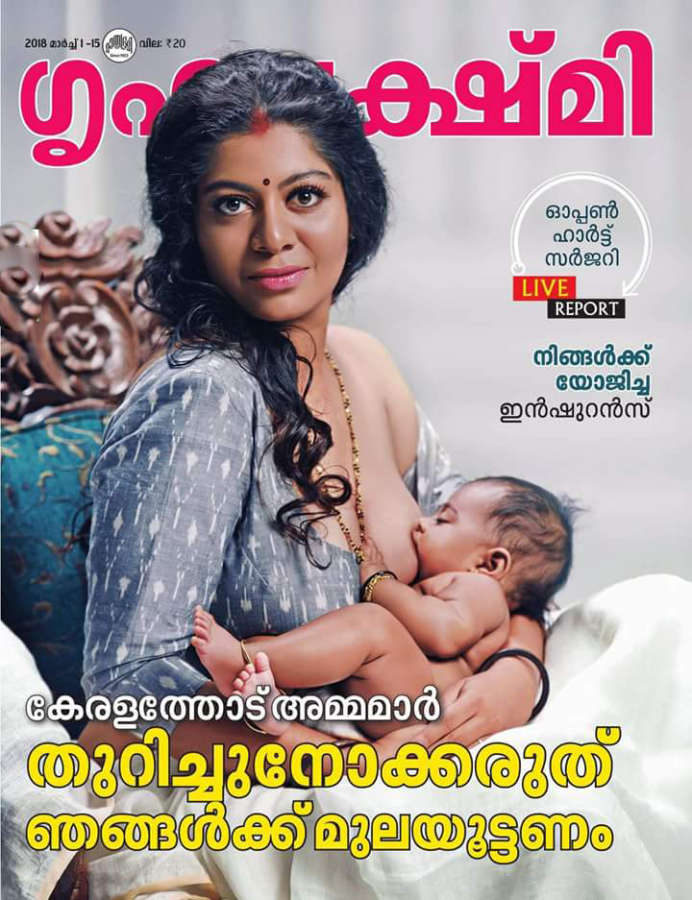 The magazine has said their point of the campaign, is to increase public breastfeeding and raise awareness among mothers for breastfeeding in public.
It became a controversy when people started verbal fighting themselves and started asking questions through social media and other platforms. People frequently asked on Facebook and twitter platforms: "Why the magazine has given an unrealistic cover using a model with a child who is not even her own?"
The thirst for verbal fighting and debate is unquenchable for Facebook and twitter users these times, and it becomes more intense when comes to a controversial controversy.
There are other questions, like, "Would mothers not breastfeed their children fearing being stared at?
Some believes and utters that present society is not under that kind of situation which makes discomforts to a mother to breastfeed her child in public.
The model Gilu Joseph, who is also a poet and an actress said, "I have only done things that I have believed is right for me. I must have failed, but I have no regrets."
She considers breastfeeding as a mother's privilege. She also asks "Which god will be angry if you feed your child?" questioning the society. She believes only she has the right over her body, and only she can decide what she must do with it.
But it is important to acknowledge that, in most parts of India, public breastfeeding is still quite common. The discomfort with the public breastfeeding does not exist among most. It is mostly in the urban, the act is associated with shame and the mothers become desperate searching for breastfeeding areas in public places.
A baby is crying for its primal need – breastmilk, or say, hunger. The Magazine cover directly speaks to those society, which pushes back young mothers to breastfeed in public places, and to those who stares at them. The latter has been the controversial factor that played chaos in the social media for a while.
The story featured following Grihalakshmi's cover is full of narratives by breastfeeding mothers on the difficulties they face.