Advertisement

The body of Liga Skromane, 33, who had gone missing last month from here, was found in a highly decomposed state near Kovalam. Her sister Ilzie identified the body….reports Asian Lite News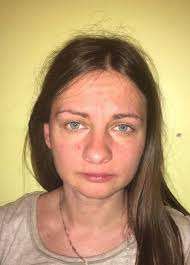 The Kerala Police said on Sunday night that a preliminary inquiry into the death of Latvian woman tourist — whose decomposed body was found near Kovalam on Saturday — does not suggest any foul play.
"There are no injuries to her body parts. But, the exact reason of the death can be established only after the chemical analysis report comes," said the police in a statement.
The body of Liga Skromane, 33, who had gone missing last month from here, was found in a highly decomposed state near Kovalam. Her sister Ilzie identified the body.
Earlier in the day, Ilzie said that they would meet Chief Minister Pinarayi Vijayan on Monday to seek a proper probe into the incident.
"Yes, we are going to meet the Chief Minister tomorrow (Monday) and we will seek a probe by the crime department or a special investigation team into what happened to my sister," Ilzie told the media, adding that she had also sought the help of the Latvian government in the case.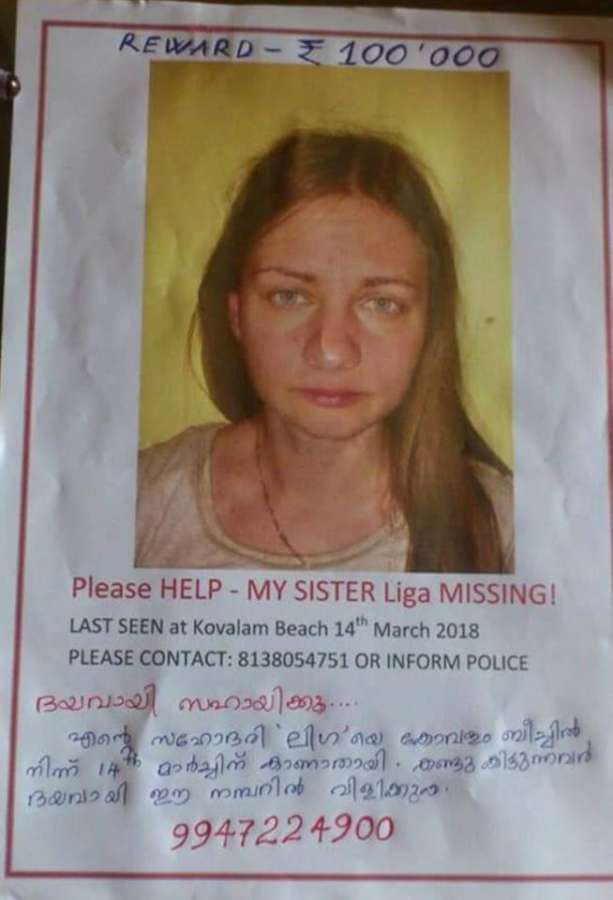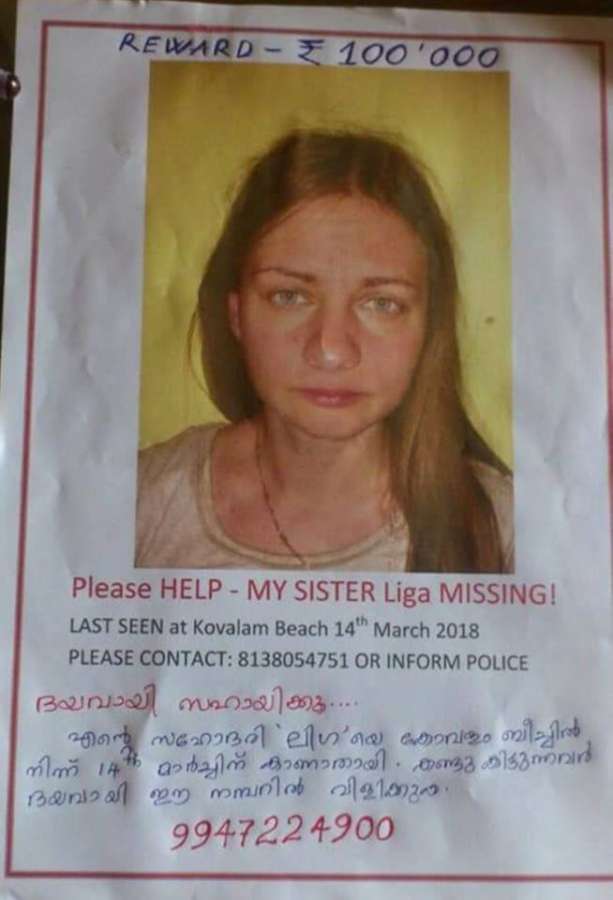 To the shock of both the bereaved family and the police, the head was found lying away from the rest of body, in a marshy spot near Kovalam.
Even though Ilzie and Andrew — the partner of Liga — came and identified the body, the police are now waiting for the DNA test results for confirmation.
The autopsy was conducted on Saturday at the medical college hospital here and the body has been kept at its mortuary.
Meanwhile, the Kerala government has announced an ex-gratia payment of five lakh rupees to the family of Liga and the Department of Kerala Tourism has informed Ilzie that the state government would bear the expenses of transporting the body to their home country.
It was late on Friday that fishermen found the body in a highly decomposed state and alerted the police.
The place from where the body was recovered is known to be frequented by small-time drug-peddlers, and empty bottles, cigarettes and a lighter have been recovered from the site.
Liga had come to Kerala along with her sister Ilzie for Ayurvedic treatment at a hospital on the outskirts of the capital city following complaints of depression.
She, however, went missing on March 14 and was last reported to have taken an auto-rickshaw ride to a tourist destination at Kovalam. She was not carrying a passport or mobile phone with her at that time.