Advertisement

The gruelling 200-km, six-day long 'Long March' by over 35,000 farmers ended on a positive note, with the Maharashtra government conceding most demands on Monday evening….reports Asian Lite News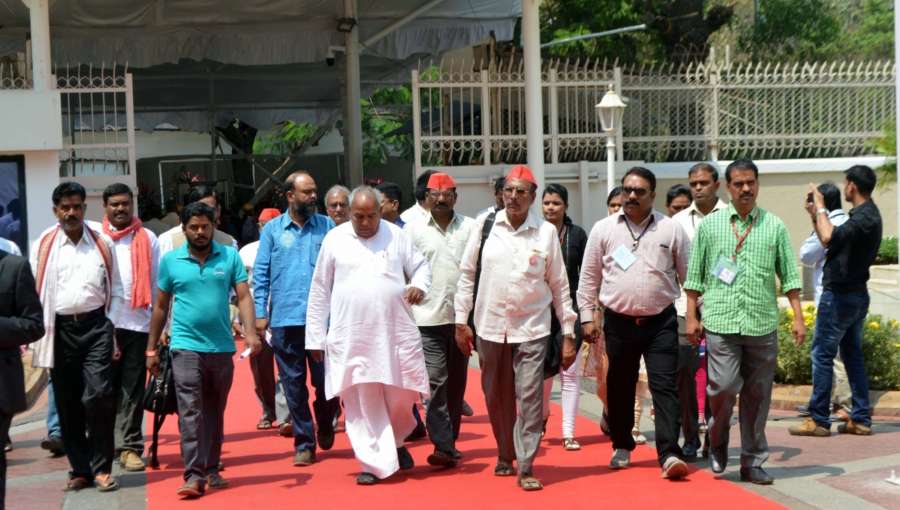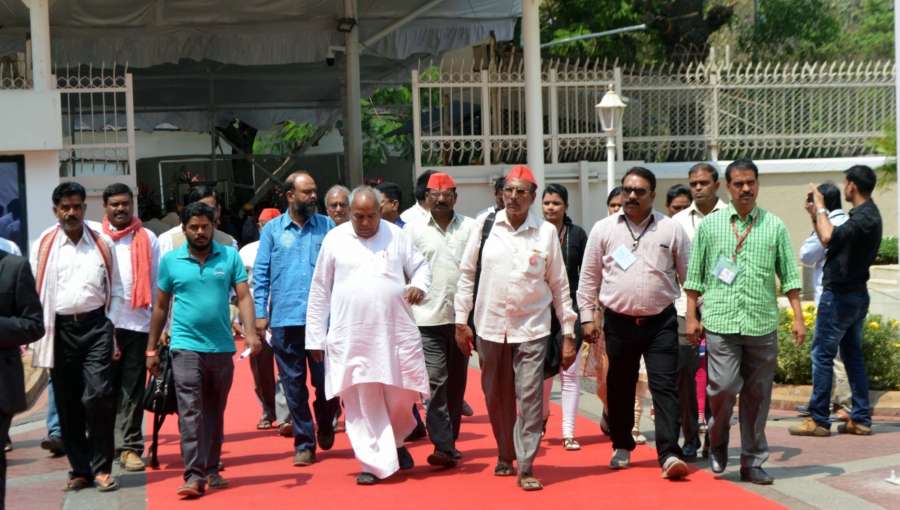 The decision was announced at a rally addressed by state ministers along with farmers' leaders at Azad Maidan where the peasants arrived at dawn on Monday, following which the All India Kisan Sabha (AIKS) leaders announced that the agitation was withdrawn.
"We held very cordial discussions and have conceded most of the demands of the tribals, labourers and farmers who took part in the march," Chief Minister Devendra Fadnavis announced.
According to a Kisan Sabha leader, the main demands pertained to complete implementation of the loan waiver scheme announced last year, implementation of the Forest Rights Act, 2006, and compensation for victims of damage to cotton crops following bollworm infestation and the unseasonal rains and hailstorm.
On implementing the Forest Rights Act, Fadnavis said that all pending claims/appeals shall be cleared in six months.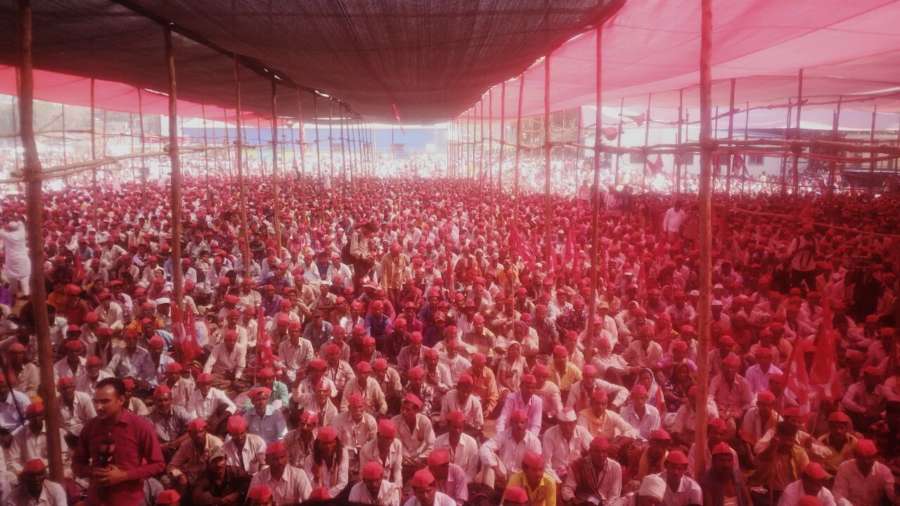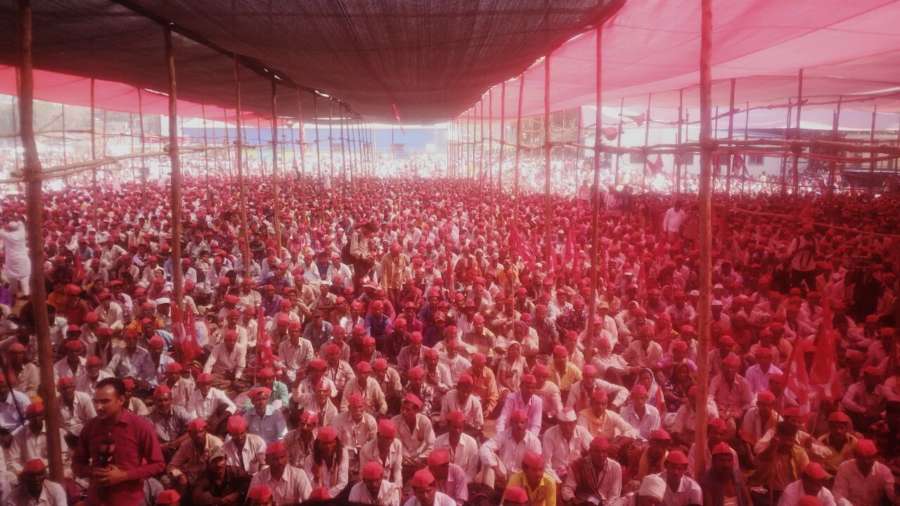 About the farm loans waiver, the government said it had already distributed funds to banks for 46.52 lakh farmers and 35.51 lakh farmers had been disbursed their loan waiver amounts.
On the implementation of the M.S. Swaminathan Commission report, he said the government would pursue it with the centre.
Additionally, farmers who were not entitled to the loan waiver scheme of 2008 shall be brought under the ambit of the current Chhatrapati Shivaji Maharaj Shetkari Sanman Yojana, and farmers from 2001 onwards would now get the benefits.
Similar satisfactory outcome was reported for other demands including water projects, the Sanjay Gandhi Niradhar Yojana, Indira Gandhi Old Age Pension Scheme, fixing of milk rates and pending issues with ration cards to enable farmers and poor get ration at fair price shops.
Kisan Sabha leaders including Ajit Nawale expressed satisfaction over the outcome.
Earlier, top political leaders including NCP President Sharad Pawar, Congress leader Ashok Chavan, Samajwadi Party leader Abu Asim Azmi, CPI-M General Secretary Sitaram Yechury and social crusader Anna Hazare attacked the government for ignoring the case of the farmers.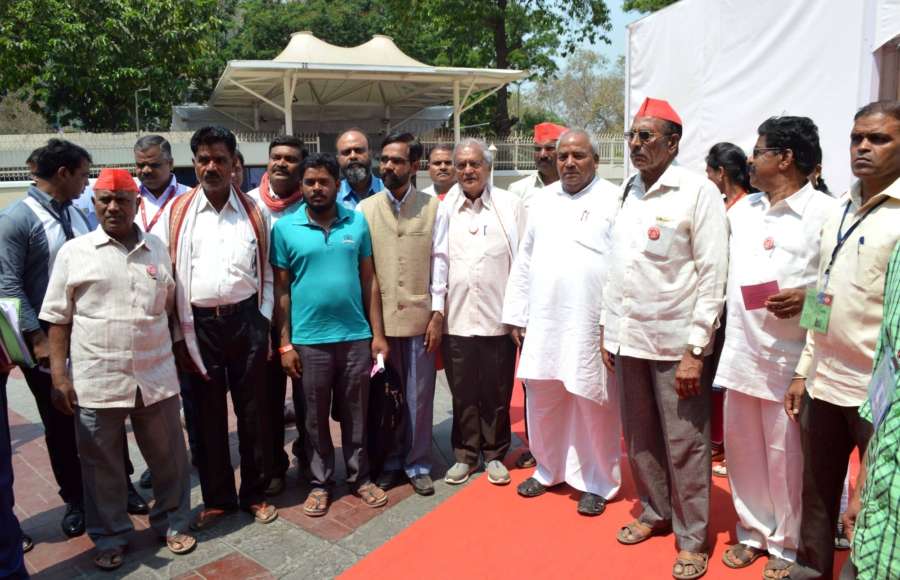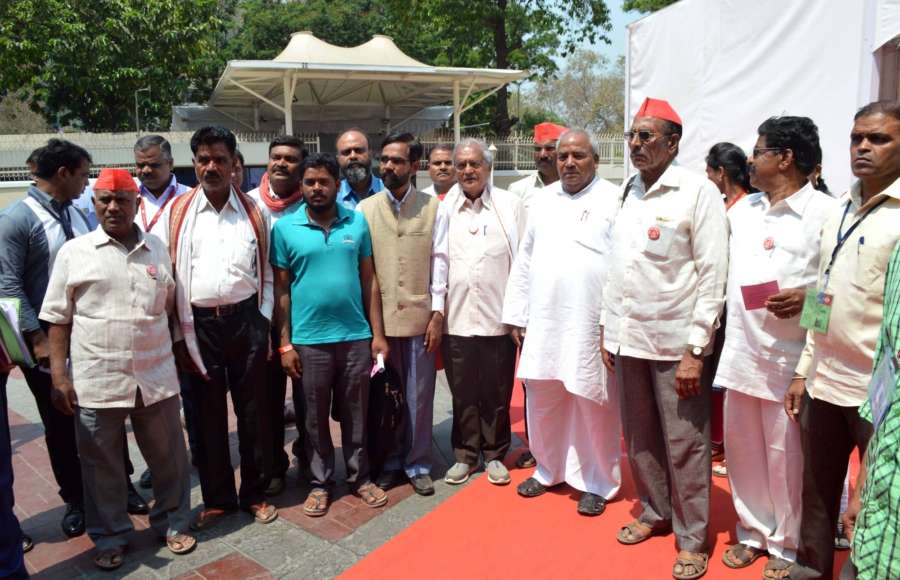 "Any party which ignores the cause of farmers will not survive," thundered Yechury.
"Today, if the farmers demands are not conceded, they will shake up the state and the Centre, and install a government of their choice," he said.
The 35,000-plus farmers, including men, women and youths, who halted under the scorching sun at the historic Azad Maidan since dawn will prepare to return to their homes later tonight.
Marching under the AIKS banner, the farmers wing of the CPI-M, many sported red caps and carried red party flags or banners, their lunch wrapped in newspapers. They walked almost 200 km for nearly 150 hours since March 6 and reached Mumbai late on Sunday night.
Some had swollen eyes and blistered feet and wore torn clothes.
All major political parties supported the agitation, with Congress President Rahul Gandhi terming it "an unprecedented show of strength" and urged Prime Minister Narendra Modi and Fadnavis to shed their ego and concede the farmers' legitimate demands.